Thursday is the new Friday and what better way to get ready for the weekend than to dine in (or take out) all while saving money! Many restaurants are participating in amazing deals that you don't want to miss! We've compiled a list of all the restaurants that are hosting Thursday deals from half-priced appetizers to free meals for kids. Keep in mind these deals are available at participating locations so you may want to call ahead. Once you check out these deals be sure to check out the Friday restaurant deals you don't want to miss! Without further ado, let's get saving!
Note: Some of these deals may be affected due to the temporary restaurant closures. Be sure to call ahead to find out if the location near you is offering the current deals listed below.
20. Cracker Barrel
Cracker Barrel, the southern country restaurant, serves all-day breakfast, delicious lunch and dinner and even offers weekday lunch specials that start at just $5.99 and a daily dinner special starting at just $7.99. On Thursdays, you can dig into a plate of delicious Turkey N' Dressing. This meal features roasted turkey, dressing, and your choice of one side as well as your choice of Buttermilk Biscuits or Corn Muffins — delicious!
19. McCormick & Schmick's
Why not dine out to McCormick & Schmick's tonight but be sure to get there during happy hour to score their deal of $2.50 Shrimp Avocado Toast. To see the list of participating stores read HERE.
18. Del Taco
Did you miss your chance of scoring deals on Taco Tuesday? Fear not as Del Taco has another amazing taco deal on Thursdays and it includes their Grilled Chicken Tacos. For just $2.49 you can get 3 grilled chicken tacos on Thursdays from 3 pm until 11 pm. It's important to note, this deal is only available for a limited time and only at participating locations.
17. Cafe Rio Mexican Grill
Del Taco isn't the only restaurant you can score tacos for a good deal! Cafe Rio Mexican Grill offers daily deals on tacos, tostadas, enchiladas, and more and they all start at $5.99. But on Thursdays, you can score Yolanda's Tomales for just $7.69.
16. Taco Bueno
Here's yet another delicious taco deal that you don't want to miss! Taco Bueno announced on their Facebook page that they're offering Party Tacos that features ground beef, cheese, and lettuce for just $0.59 per taco every Thursday.
15. 99 Restaurant & Pub
Head to 99 Restaurant & Pub to spend happy hour at the bar and score daily deals! From Monday through Friday between 3 PM to 6 PM and 8 PM to close you can enjoy full-size appetizers for just $5.99 as well as great daily deals on drinks! Check out 99 Restaurant & Pub's what's happening page for more details.
14. B. Good
Looking for something delicious, convenient, and healthy? Then B. Good has an excellent offer for you! Every Thursday, kids can eat Free with the purchase of one adult entrée. This promotion is available in-store only and at participating locations.
13. Duffy's
Duffy's Sports Grill announced daily specials on their Facebook page, read more details HERE. On most Thursdays, you can grab a half-rack of ribs and one side for just $9.95 or all you can eat ribs with two sides for just $19.99.
12. TGI Friday's
TGI Friday's is offering you 2 Grill Favorites for just $14.99! Choose two of your favorite grilled offerings from ribs, steak seafood, and more. The two offerings are also served with a side of mashed potatoes, and lemon-butter broccoli. While this isn't a Thursday exclusive deal, it's still worth noting. You can order this deal online and pick it up for carryout!
11. Piccadilly
On Thursday's at Piccadilly's kids that are age 12 and under can eat for just $1.99 with a purchase of an adult meal. The Kid's meal includes a kid's entrée, two sides, a kid's drink, and a kid's dessert. Keep in mind this deal is only offered for Dine-In only and is limited to 2 kid's meals per adult meal purchased.
10. O'Charley's
Do you love catfish? Well, you're in luck! O'Charley's offers all you can eat catfish on Thursdays for about $12. Keep in mind, prices may vary by location.
9. Miller's Ale House
Miller's Ale House offers a new Everyday Specials Menu and on Thursdays, you can enjoy a delicious Prime Rib dinner for just $14.99. But keep in mind this is a Dine-In only special so head on over for a delicious date night out!
8. Beef 'O' Brady's
Head over to Beef 'O' Brady's for their Fajita Thursdays deal! This offer gets you your choice of a seasoned chicken, Angus skirt steak, or grilled shrimp fajita for just $13.99.
7. Max & Erma's
Head over to Max & Erma's to enjoy their Thank You Thursday special. This deal gets you their delicious cheeseburger and endless seasoned fries for just $6. This offer is available all day Thursday but Dine-In only.
6. Macaroni Grill
Macaroni Grill has the best date night special for you! Only on Thursdays you and a date can enjoy Duo Dining for just $40. The deal gets you 2 entrées, 2 beverages, and a dessert to share!
5. Logan's Roadhouse
Get your burger and brew fix on Thursday at Logan's Roadhouse. Their special deal offers you a Burger and a Brew for just $10. The deal is available all day on Thursdays and includes a half-pound burger, fries, and an ice-cold beer.
4. Kona Grill
Get your sushi fix at Kona Grill. Every Thursday you can enjoy Sushi and Saké for just $18. Choose your sushi roll and a glass of saké of your choice.
3. Bruster's Ice Cream
Quench your sweet tooth craving every Thursday at Bruster's Ice Cream. They offer a half-price banana split deal. Here's how it works: you bring the banana, they provide the ice creams and toppings and you pay half the price!
2. BJ's Restaurant
BJ's Restaurant offers a half-rack of baby back ribs for just $14.95 every Thursday. You can also get Call Drinks for just $5! For the full details read HERE.
1. Red Lobster
Red Lobster is currently offering a special family meal deal. While this offer isn't exclusively available on Thursdays it's still a great opportunity to save money! The new family deal generously serves 4 and starts at just $7.99 per person. Learn more about this offer on Red Lobster's website.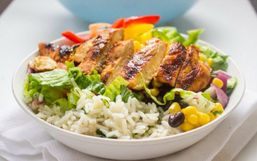 Have you ever gone out for supper, eaten the best food you could think of and then crave it for weeks to come?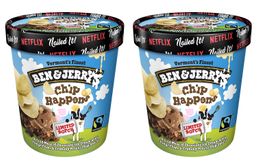 Nothing quite beats watching your favorite show with a bag of your favorite potato chips in hand, right?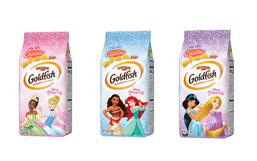 Get ready Disney fans, now you can channel your inner Disney Princess with tasty snacks!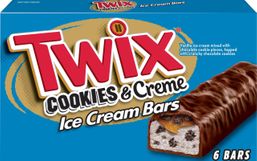 Nothing quite beats enjoying a refreshing treat on a hot summer day!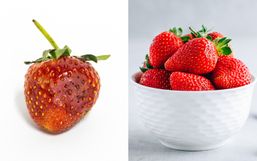 Nothing quite compares to eating a bowl of fresh strawberries but that sweet fruit never seems to last as long as we want it!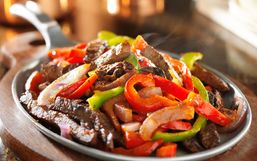 While the dine-in option remains temporarily closed in some restaurants, there are still ways you can score your favorite foods!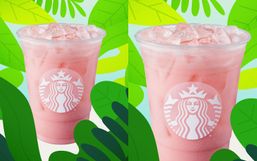 Warmer weather is officially on the horizon and to celebrate, Starbucks just released its refreshing summer menu.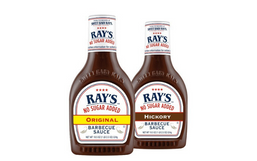 Summer is just around the corner and we all know what that means grilling season is coming too!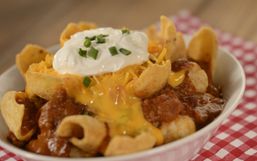 With the Disney parks temporarily closed, Disney has been thinking of fun and innovative ways so you can feel like you're at...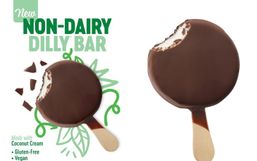 With lactose allergies and vegan diets on the rise, more restaurants are adding innovative products to cater to their customer's...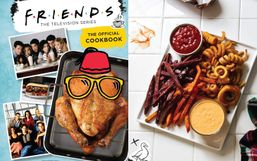 Get ready to channel your inner Monica Geller because an official 'Friends' Cookbook is coming soon!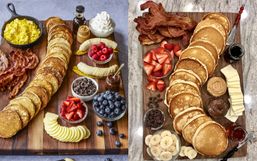 Charcuterie boards have become so popular over the last few years. They're Instagram-worthy, full of delicious offerings and great...