Happy Friday everyone! What better way to celebrate the end of a week and all your hard efforts than treating yourself with delicious food. So go ahead and treat yourself with your favorite restaurant foods and score a deal while doing it. Follow along as we unveil the top 10 Friday restaurant deals you don't want to miss!
Note: Most deals are offered at participating locations. Further, some of these deals may be affected due to the temporary restaurant closures. Be sure to call ahead to find out if the location near you is offering the current deals listed below.
Cracker Barrel
Head to the Cracker Barrel on Fridays to score their Fish Fry deal for $9.99. This deal is offered from 11 AM through 7 PM at most locations. The Fish Fry deal comes with four Cod Fillets that are hand-dipped in Cracker Barrel's iconic batter. The fillets are served with Steak Fries, Cole Slaw, and delicious buttermilk Biscuits or Cornbread. Additionally, fans will also enjoy that the restaurant also offers weekday lunch specials starting at $5.99!
Black Angus Steakhouse
Head to Black Angus Steakhouse on Fridays and get a new York Steak Sandwich and any draft beer for just $14.99. This special is served with your choice of fries or coleslaw. Additionally, the restaurant also offers bar specials daily except for Saturday. Learn more about their current specials on the Black Angus Steakhouse website.
Golden Corral
Craving juicy prime ribs? Head to Golden Corral on a Friday and enjoy the Prime Ribs as a part of their weekend buffet. They also offer the ribs on Saturdays and Sundays too so you'll have another chance to try them if you can't get there on Friday. The Prime Ribs make their debut on Fridays and Saturdays after 4 PM and Sundays after 11 Am.
The weekend Prime Rib Dinner buffet costs $15 but that doesn't include the cost of a beverage. If you're a senior you may also be able to score an additional discount of $1-$2.
Red Lobster
When you find yourself hungry for dinner earlier than usual, head to Red lobster! Monday through Friday, Red lobster fans can score a dinner special for just $15 if you visit between the hours of 11 AM and 6 PM. On Fridays, Red Lobster offers Jumbo Coconut Shrimp as a part of the early dining special. This meal features hand-dipped jumbo shrimp that is tossed in crispy coconut and is served with piña colada sauce!
Miller's Ale House
On Fridays, Miller's Ale House offers its fans a Fisherman's Combo platter for just $14.99! The restaurant also offers several other lunch, dinner, and happy hour specials that you can view on the Miller's Ale House website.
TGI Friday's
TGI Friday's keeps you feeling that Friday feeling every day of the week! On Friday's guests can score a Sirloin Steak and Crispy Shrimp deal for just $12.99. The meal is also served with mashed potatoes and lemon-butter broccoli. The chain offers an array of other crave-worthy deals daily. Check out their current specials on TGI Friday's website.
Village Inn
From 5-9 PM on Friday's, guests can enjoy all-you-can-eat Fish Fry! This special gets you all-you-can-eat hand-battered fried white fish! The special is served with seasoned fries, fresh coleslaw, and tartar sauce. Learn more about this special as well as other current offers on Village Inn's website.
Cafe Rio Mexican Grill
On Friday's, Cafe Rio Mexican Grill offers delicious Salmon Tacos for just $7.89! These tacos feature savory grilled salmon served on fresh, handmade flour tortillas. The tacos are topped with a tomatillo dressing, shredded romaine lettuce, cilantro, and fresh lime juice. The meal is served with rice, beans, and Pico de Gallo. Check out the full details of the special on Cafe Rio's website.
Marie Callender's
Marie Callender's offers its guests a seafood special for $9.99 on Fridays. Guests can choose from Grilled Shrimp Street Tacos, Shrimp & Chicken Carbonara, Honey Ginger Glazed Slamon, Thai Shrimp Skillet, and Crispy Fish & Shrimp. The restaurant also offers an array of other daily deals that you can view on their website.
Beef 'O' Brady's
On Fridays, Beef 'O' Brady's offers it's guest a special Surf 'n Turf combo for just $12.99. This offer features a sirloin steak, grilled or fried shrimp, fries, and salad.
ICYM: You can score more deals on other days of the week too. Check out these Thursday Restaurant Deals You Don't Want To Miss!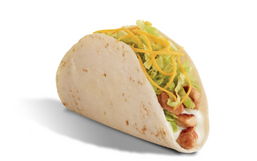 Thursday is the new Friday and what better way to get ready for the weekend than to dine in (or take out) all while saving money!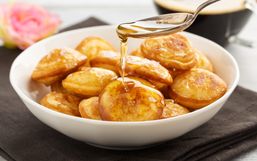 Many of us are looking for ways to stay busy and entertained while being stuck at home.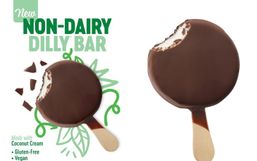 With lactose allergies and vegan diets on the rise, more restaurants are adding innovative products to cater to their customer's...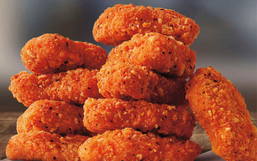 Nothing quite beats digging into a box of crispy fried chicken nuggets, right?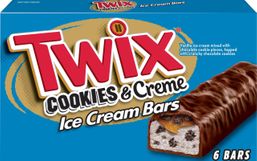 Nothing quite beats enjoying a refreshing treat on a hot summer day!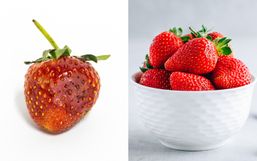 Nothing quite compares to eating a bowl of fresh strawberries but that sweet fruit never seems to last as long as we want it!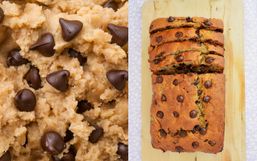 Get ready friends, there's another viral baking trend taking over the internet and it combines two of your favorite things,...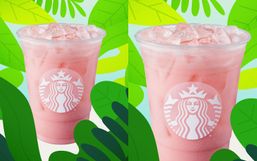 Warmer weather is officially on the horizon and to celebrate, Starbucks just released its refreshing summer menu.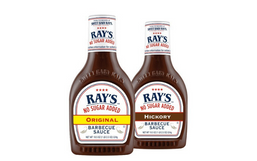 Summer is just around the corner and we all know what that means grilling season is coming too!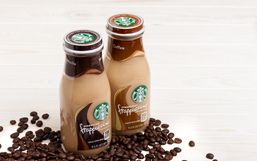 Starbucks offers several bottled drinks that you can buy at grocery stores and other retailers so you can quench your craving...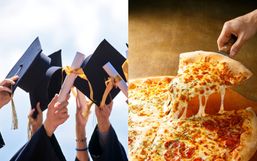 Graduation ceremonies are being canceled all over the country which means graduates will have to celebrate a little differently...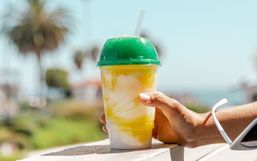 Summer is just around the corner and to make sure you're ready, Taco Bell is unveiling a refreshing drink featuring sweet...