Good news friends, your favorite childhood treat is coming to Arby's! The restaurant chain just announced they are adding a new root beer float to their menu! But that's not all, they're bringing back the Coke float too! This may be the perfect excuse to go for a drive if you're craving a soda float but don't have the ingredients to make one at home!
The new Root Beer Float is made with Barq's root beer while The Coke Float is made with Coca-Cola. Instead of class vanilla ice cream, the floats are made with Arby's creamy vanilla shake! Keep in mind these are limited-time offers so be sure to indulge while they're here! Additionally, they are also only available at participating locations so you may want to call your local Arby's just to make sure they are offering it.
If you head to the drive-thru and are feeling hungry, take advantage of their 2 for $6 drive-thru deal! This offer includes the Chicken Cheddar Ranch Sandwich, the Roast Beef Sandwich, and Beef N' Cheddar Sandwich. Choose any two sandwiches of your choice for just $6!
ICYMI: Arby's isn't the only restaurant to add refreshing drinks to their summer menu! McDonald's added a Minute Maid Pink Lemonade Slushie to their summer lineup. But that's not all Taco Bell just released a new Pineapple Whip Freeze to their menu. With so many delicious drink options, you'll have plenty of ways to stay cool this summer!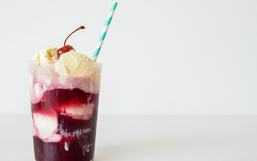 With many of us spending more time at home, people seem to be using their time to get creative in the kitchen!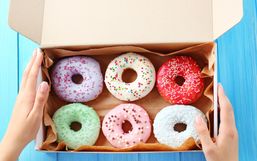 Today is arguably the best food holiday of the year, National Donut Day!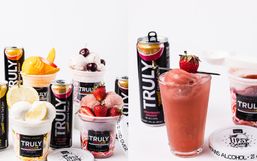 Hard seltzers have become the trendiest drink as of late and for good reason!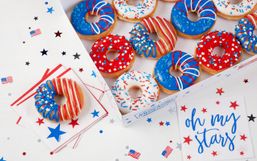 Your 4th of July celebrations may look a little different this year but that doesn't mean you still can't enjoy delicious food and...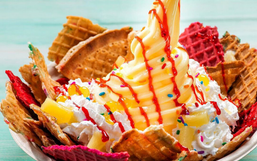 Disney's theme parks are renowned for many things from the exciting rides to friendly characters, and of course its delicious...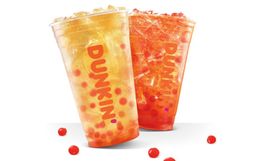 Dunkin' is renowned for its coffee, tea, and delicious donuts but now the chain is entering a new drink category by offering new...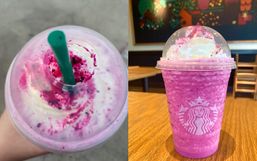 Starbucks' menu offers something for everyone from delicious coffee drinks to fruity beverages and even tasty food.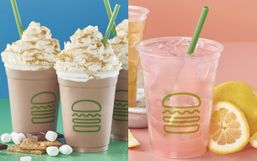 Summer is officially in full swing and now you can make the most of it with Shake Shack's new beverages!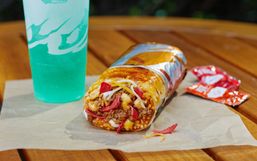 Taco Bell is no stranger to innovative and exciting menu items.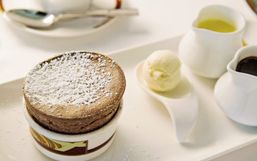 Disney theme parks and Disney Cruise Lines may be temporarily closed and suspended but that isn't stopping Disney from finding...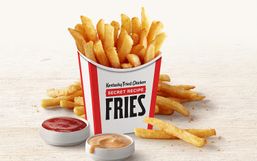 KFC's famous fried chicken is irresistibly good but that's not the only delicious menu item they offer.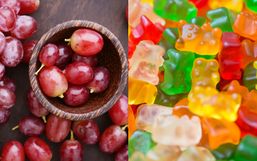 Fruit is nature's candy as it's naturally sweet and comes in a wide range of varieties offering something for everyone.