Summer is just around the corner and McDonald's is adding a refreshing treat to their lineup! This summer, McDonald's is offering its guests Minute Maid Pink Lemonade Slushies and we can't think of anything more refreshing! The new flavor joins the lineup of other crave-worthy flavors like Minute Maid Fruit Punch Slushie and Minute Maid Blue Raspberry Slushie. They're only here for a limited time to be sure to order one before they're gone!
The McDonald's slushies are available in small, medium, and large sizes. Each slushie contains about 190 calories (give or take depending on the size). You can find the new flavor in participating U.S. locations now! Some McDonald's locations have temporarily limited their menus to only feature their most popular items. With that in mind, you may want to call ahead to find out if the McDonald's location near you is offering the new flavor.
ICYMI: McDonald's isn't the only way you can get your hands on a refreshing slushie! A TikTok user made a video showing how you can make a White Claw slushie and you seriously need to try it! The recipe essentially combines a can of White Claw with frozen berries, ice and an extra shot of vodka to make the best boozy slushie ever! Although if you're feeling really creative you can use any seltzer and frozen fruit to make your own concoction. Better yet, you could turn your McDonald's slushie into a boozy treat (if you're of age, of course!). The options are truly endless!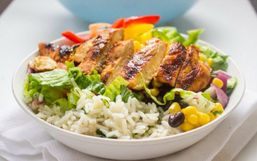 Have you ever gone out for supper, eaten the best food you could think of and then crave it for weeks to come?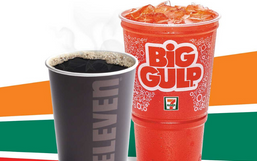 As businesses slowly begin to reopen across the U.S., 7-Eleven wants to help their guests ease back into normalcy.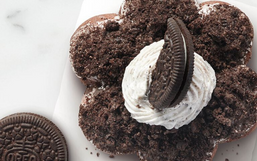 Get ready Oreo fans, the flavors of your favorite cookie can now be enjoyed in a soft, luscious donut!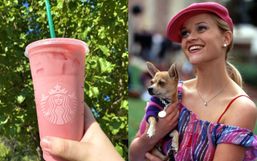 Are you ready to "bend and snap"? Because that's exactly what you'll be doing after you order this Legally Blonde drink off the...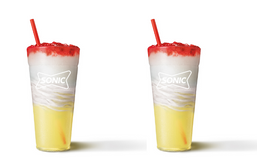 Summer is officially here and what better way to treat yourself and stay cool than with a refreshing beverage in hand!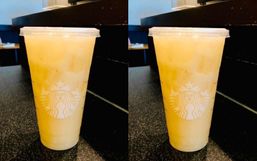 Starbucks is not only renowned for their delicious coffee but they have a drink for everyone whether you're a chocolate fan or...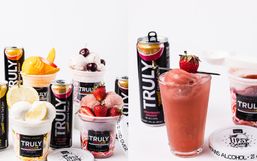 Hard seltzers have become the trendiest drink as of late and for good reason!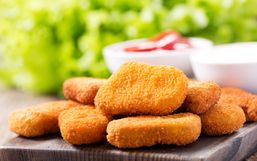 It's time to check your freezers because over 59-thousand pounds of fully cooked frozen chicken nuggets are being recalled due to...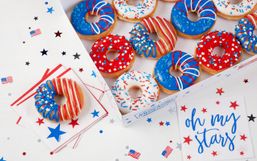 Your 4th of July celebrations may look a little different this year but that doesn't mean you still can't enjoy delicious food and...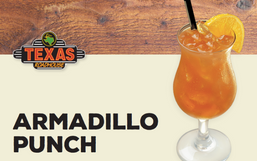 Texas Roadhouse is renowned for its hand-cut steaks, fall-off-the-bone ribs, and delicious sides!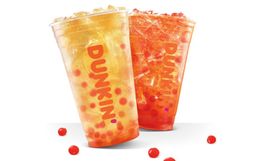 Dunkin' is renowned for its coffee, tea, and delicious donuts but now the chain is entering a new drink category by offering new...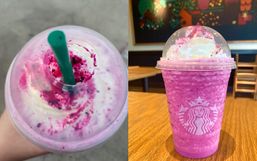 Starbucks' menu offers something for everyone from delicious coffee drinks to fruity beverages and even tasty food.