I think it's safe to say we're all looking for ways to stay entertained right now. And for some, that means getting creative in the kitchen. During this time spent at home, we have seen quite a few fun and delicious trends go viral and now there's a new trend that combines the legendary White Claw with vodka and frozen fruit to make the most epic slushie ever.
TikTok user, Julia Abner posted a recipe video that demonstrates how you can make your White Claw beverage better using Vodka and frozen berries. This genius idea has us wondering why we didn't think of it sooner! Of course, the TikTok video went viral and quickly gained 1.5 million views and boasts over 330-thousand likes. Since then, many people have recreated her recipe and are posting their own versions online.
Okay so now on to the instructions. Grab a blender and toss in a handful of ice cubes. Next, you'll want to add a scoop of frozen berries, and then pour a can of White Claw on top. Now to make this drink extra boozy pour in a shot of your favorite Vodka. Now here's the fun thing about this recipe, you don't have to follow exact measurements. Just eyeball and taste as you go! And of course, remember to drink responsibly! Summertime just a little bit better, amirite?
Ingredients
1 cup ice cubes
1/2 cup frozen berries of your choice
1 can White Claw
1 shot of Vodka
Method
Pour ice, frozen fruit, White Claw, and Vodka into the blender
Blend, and enjoy!
Remember: The measurements don't have to be exact and you can taste test as you go!
ICYM: There's another boozy treat going viral right now! Wine Ice-Cream Floats Are The Next Viral Trend You Need To Try! This drink combines wine with sweet vanilla ice cream, sparkling water, and maraschino cherries. So simple yet so genius!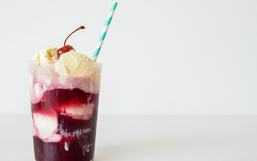 With many of us spending more time at home, people seem to be using their time to get creative in the kitchen!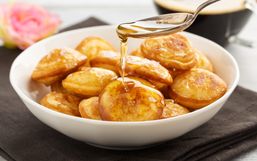 Many of us are looking for ways to stay busy and entertained while being stuck at home.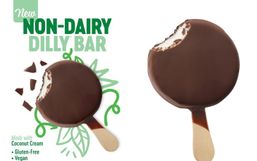 With lactose allergies and vegan diets on the rise, more restaurants are adding innovative products to cater to their customer's...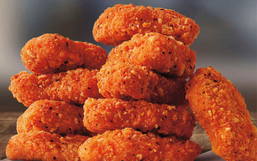 Nothing quite beats digging into a box of crispy fried chicken nuggets, right?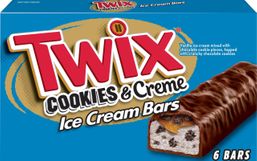 Nothing quite beats enjoying a refreshing treat on a hot summer day!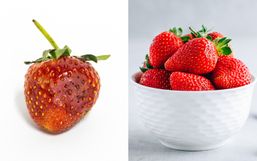 Nothing quite compares to eating a bowl of fresh strawberries but that sweet fruit never seems to last as long as we want it!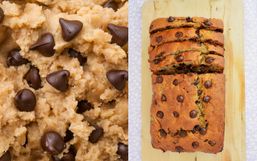 Get ready friends, there's another viral baking trend taking over the internet and it combines two of your favorite things,...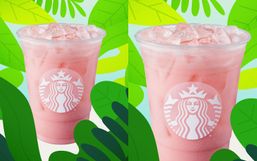 Warmer weather is officially on the horizon and to celebrate, Starbucks just released its refreshing summer menu.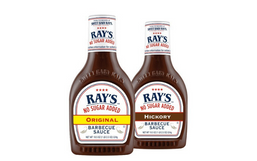 Summer is just around the corner and we all know what that means grilling season is coming too!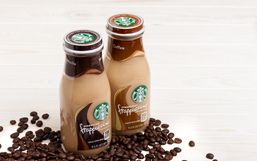 Starbucks offers several bottled drinks that you can buy at grocery stores and other retailers so you can quench your craving...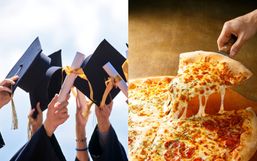 Graduation ceremonies are being canceled all over the country which means graduates will have to celebrate a little differently...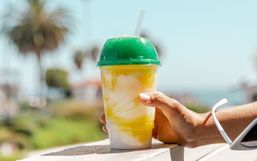 Summer is just around the corner and to make sure you're ready, Taco Bell is unveiling a refreshing drink featuring sweet...