Earlier this month, we got to try out this incredible new kitchen gadget: the Multi-Function Cooker by Wolf Gourmet. Full disclosure: I am obsessed with kitchen gadgets. I mean, I'm currently researching what at-home ice cream machine to buy for all my summer hosting needs. I think it's genetic since my dad is also a lover of all things kitchen gadgety. So it's no surprise I jumped at the opportunity to try out this user-friendly, "do-it-all" Cooker. Plus, Forkly has teamed up with Wolf Gourmet to give a Multi-Function Cooker away to one of you lucky readers! Read on to see how to enter this amazing giveaway.
The Wolf Gourmet Multi-Function Cooker is a self-proclaimed "kitchen appliance you'll reach for time and time again." It has six different functions including:
Manual Slow Cook (low, medium, or high for up to 24 hours)
Meal Timer (choose the number of cooking hours depending on when you're planning on serving the meal and the Cooker will set the temperature accordingly)
Program (use one of two heat settings or use the temperature probe to reach perfect doneness)
Rice (6-18 cups!)
Sauté/Sear (low, medium, or high temperature)
Sous Vide (slowly bring foods to a precise temperature in a water bath)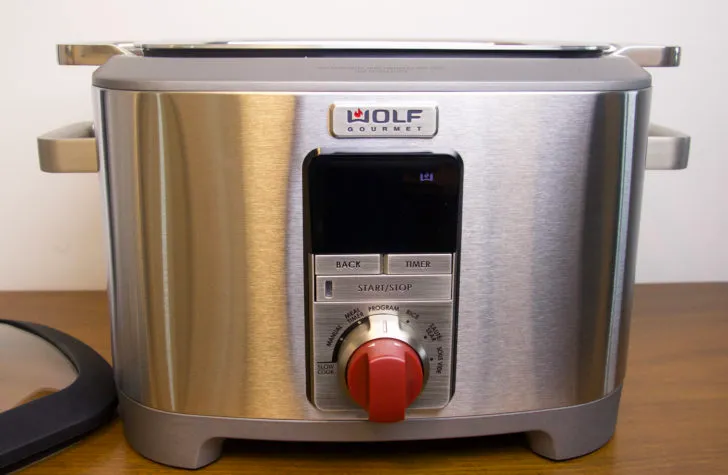 To get a good sense of what it can do, I developed three different recipes to put the Cooker to the test. The first recipe I whipped up was a Vegan Asparagus Risotto using the Sauté/Sear and Rice modes. You can check out the full recipe, but I've been on a risotto kick recently where I've been trying out different ways to make risotto healthier and easier to prepare. The Wolf Gourmet Multi-Function Cooker is the answer to easy, delicious, fast risotto and I couldn't have been more pleased with the results.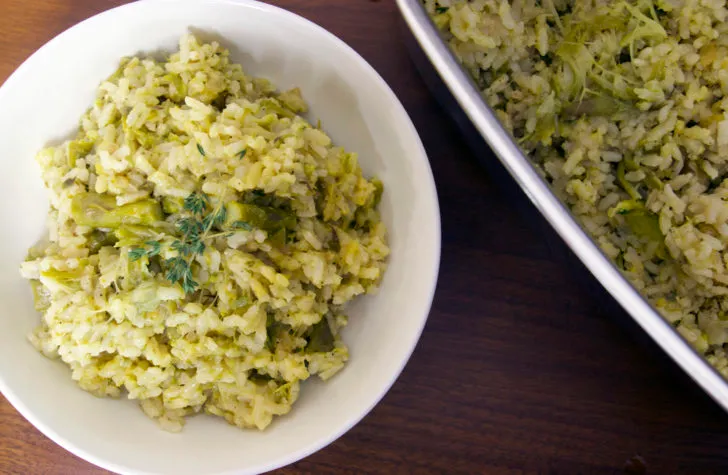 The second recipe I tested the Multi-Function Cooker with were Gluten-Free Mason Jar Cheesecakes using the Sous Vide mode. I was particularly excited to try out this function because sous vide is an incredibly precise way of cooking all types of food from beef and pork, to vegetables, to dessert! I kid you not, these were the best cheesecakes I have ever had in my entire life. I served them up to my family and they couldn't get over how smooth and creamy they were. The sous vide mode cooked them evenly and kept them moist in the mini mason jars! Delicious and adorable!
The third recipe we tried out was a Keto Pulled Pork with an Easy Low Carb Homemade Barbeque Sauce! To get this unparalleled pork to pull perfectly (say that ten times fast), we used the Sauté/Sear and Program modes of the Cooker. Keep scrolling to read the full recipe.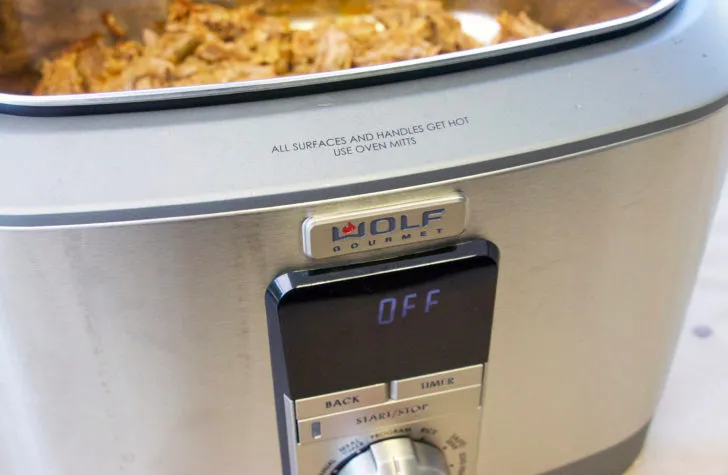 After using the Multi-Function Cooker by Wolf Gourmet, I came up with this overview of some of the amazing pros, as well as drawbacks of this luxurious appliance.
Pros:
The Cooker has a built-in timer, which means that it auto-shuts off and turns to Warming mode when the dish is done the cooking. No more setting my microwave timer!
It also has a

built-in temperature probe

. I often use a food thermometer (especially on the rare occasion I'm cooking meat), but having one built in means that I don't have to guess how long it'll take a specific dish to reach temperature – it tells me when it's done! I'm a big fan of set-it-and-forget-it meals, so this function upvotes the appliance in my books.
It features a meal timer function, which gives you the ability to get a dish ready to cook and then set a timer to tell the Cooker when you want it to be done. When I read a slow cooker recipe that tells me it needs anything less than 8 hours, I usually don't make it. I mean, isn't the point of a slow cooker that you can set it to cook in the morning, leave for work, and come home to everything ready? Get this: this Cooker precisely adjusts the temperature based on when you need your recipe to be done, so you aren't limited by a recipe's suggested cooking time.
The user-friendly interface is a dream. I love my Instant Pot, but there are so many buttons that it's overwhelming. The Multi-Function Cooker has 3 buttons and two knobs that are all clearly marked. Easy peasy.
This thing is seriously durable/heavy duty. The sturdy stainless steel cooking vessel, which can be removed like most traditional slow cookers, can also be used like a Dutch oven and is stove-top (yes, induction too) and oven safe.
It's a beautiful addition to anyone's kitchen and far better looking than most other cookers on the market. So even if you don't have the cupboard space to put it away between uses, it'll look sleek on your countertop!
One of the five functions is sous vide mode, which perfectly and precisely cooks meats, vegetables, and (in my case) mini cheesecakes. While this may seem like a super specialized function, it yields absolutely incredible meals. Sous Vide Water Ovens tend to run a few hundred dollars on their own, so it's inclusion in this Multi-Cooker really is a huge bonus!

Cons:
The Cooker is pricey (around $599 USD). The price is fair, given that it actually replaces a number of appliances you may already have in your kitchen, but for many of us it's not something you'd go out and pick up on a whim.
While this appliance definitely deserves to become a huge hit, it's pretty niche right now and so there aren't a ton of recipes out there specifically for the Cooker. That said, if you really understand what it can do and how to use it, you can easily convert almost any recipe to be cooked in the Multi-Function Cooker.
You definitely need to read the manual and understand how it works before you can really use it. Related to the previous point, once you understand what each Mode does, the recipes you can cook in it are endless! But until you know what "Program 1" and "Manual" do, and when to use "Rice 1" versus "Rice 2", you might feel a little lost and end up missing out on using the Cooker to its full capacity.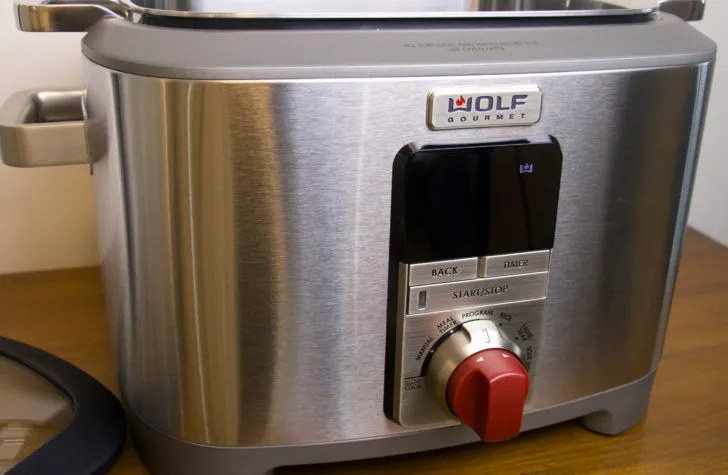 All in all, I can't rave enough about the Wolf Gourmet Multi-Function Cooker. It's excellent quality, approachable for the average user, and really takes slow-cooker meals to another level. And I honestly can't get over that sous vide mode!
Interested in grabbing one of these luxurious multi-cookers? Read the specs, check out more reviews, and order online at Williams Sonoma here.
Keto BBQ Pulled Pork
As mentioned earlier, the third recipe we tried out in the Wolf Gourmet Cooker was a pork shoulder roast, shredded and doused in a low carb, completely Keto barbeque sauce! BBQ sauce is typically very high in sugar but with this homemade version that uses sweetener, Keto-dieters can still enjoy this perfect summer recipe.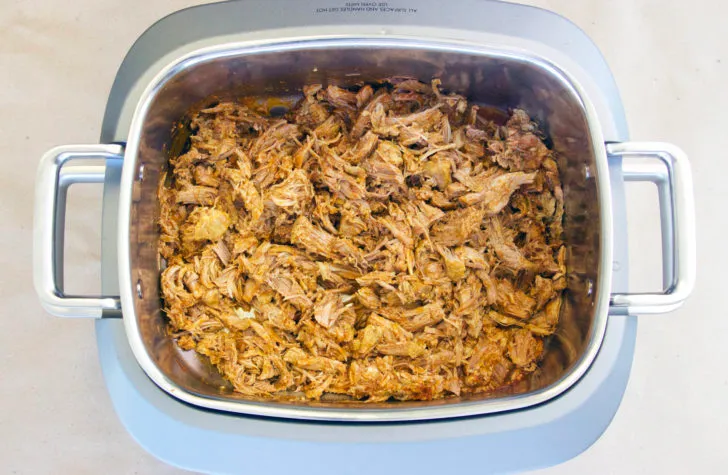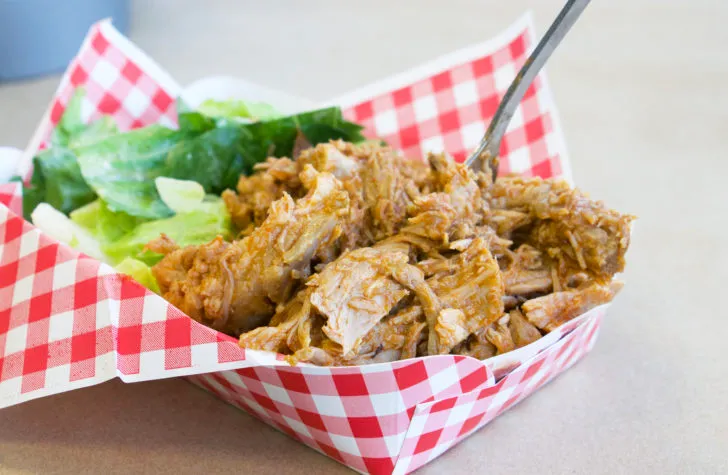 Ingredients
4 oz tomato paste
2 tbsp apple cider vinegar
1 1/2 tbsp erythritol or monkfruit sweetener
1/2 tbsp Worcestershire sauce
1 tsp liquid smoke
1/2 tsp paprika
1 tbsp garlic, minced
1/4 tsp onion powder
1/4 tsp salt
1/4 tsp chili powder
1 tsp cayenne pepper sauce
Water to thin, if required
2 lb pork shoulder
1 can diet root beer
Olive oil
Equipment
Wolf Gourmet Multi-Function Cooker
Method
Set Multi-Function Cooker to Sauté/Sear mode, High. Press start.
Once heated, add olive oil and the pork shoulder roast to the cooker. Sear each side for approximately 3 minutes.
Pour diet soda over the meat. Put lid on the Cooker. Change mode to Program, Program 1, High, for 1 hour and 30 minutes.
While the roast is cooking, mix remaining ingredients together in a small bowl. Add water 1 tbsp at a time until sauce is thin and pourable. Set aside.
When the timer goes off, plug in thermometer and push into the centre of the roast to check doneness. Generally, pork is considered safe when cooked to an internal temperature of 145°F.
Drain the Cooker, reserving about 1/2 cup of the drippings. Cut up or partially shred the roast in the Cooker. Pour BBQ sauce and reserved liquid on top.
Lid the cooker. Set Cooker to Program, Program 1, Low for 1 hour.
When done, shred the pork using two forks.
Serve hot with some low carb vegetables or salad! Enjoy!
It's Giveaway time!
This giveaway is open to residents of North America and includes free shipping to the winner's address.
Wolf Gourmet Multi-Function Cooker Giveaway

For more great recipes, products, and ideas, follow Wolf Gourmet on Facebook and Instagram!
Forkly received this product for free for the purposes of testing and reviewing it. All opinions expressed are truthful and 100% our own.
When it comes to vegan cuisine is doesn't have to be complicated and difficult.
A ketogenic diet is all about ensuring your meals are low carb, high fat and contain moderate protein.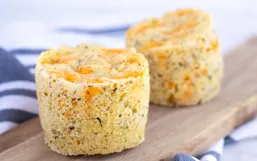 Many people are experiencing success on the Ketogenic diet and making swaps in their diet to follow it closely.
Staying on track with your diet during any holiday can be extremely difficult.
Who doesn't love a good potluck? They're the best because it often means that there will be loads of food and a wonderful variety...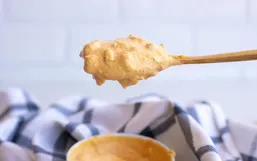 Has anyone else been seeing versions of Big Mac Sauce popping up at the grocery store? I sure have.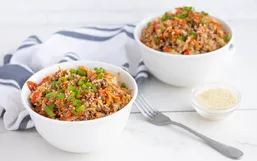 Egg rolls are delicious, let's be honest. But they're crazy unhealthy because they're usually deep fried in those little wrappers!
Many of us start our day with a trip to Starbucks and fuel our day with a cup of coffee.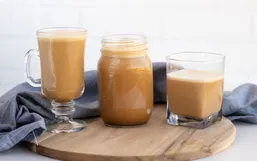 Bulletproof coffee is huge in the Keto Diet community, but it actually has benefits for everyone regardless of whether you're on a...
Whether you've been on the Ketogenic diet for a while now or are new to it, you've likely struggled with snacks.
What is your biggest challenge when you start a new diet? For me, it's sugar. Forget the deep fried food - I can skip that.