Easy bite sized dessert that can A) feed a crowd B) be made in advance C) look as cute as all get out on your Thanksgiving dessert table.
Ingredients
1 box of Spice Cake or Carrot Cake Mix
Eggs, Oil, Milk (as per the cake box instructions)
2 cups Milk Chocolate Wafers
1 cup Yellow Colored White Chocolate Wafers
2 cups Mini Pretzel Sticks
I block of Cream Cheese, softened
4 cups Icing Sugar
1/4 cup Milk
Equipment
Mixing Bowl
Cake Pans (Used 2 8"x8" round here)
Hand Mixer
Microwave Safe Bowl
Spatula
Spoon, Fork
Measuring Cups
Baking Sheet
Parchment Paper
Method
Prepare the spiced/carrot cake mix as directed on the box. Let it cool completely.
Using a fork, shred the baked cake into crumbs. Set aside.
In a mixing bowl, combine cream cheese, milk and icing sugar. Add small amounts of more milk or icing sugar until desired frosting consistency is reached. **Side note: store bought cream cheese frosting will do just fine, too!
A few tablespoons at a time, begin adding and mixing the cream cheese frosting into the crumbled cake. The exact amounts will differ to each person depending on the dry/moist consistency of the cake crumble. The mixture should be able to be balled up in your hands, with a bit of crumble when it's at the desired consistency.
Take a heaping tablespoon of the mixture, and begin balling in your hands into tear drop shapes, and placing on a parchment lined baking sheet. Once you've done that, gently insert the pretzel sticks into the pointed end of the teardrop shapes.
Chill in freezer for 30 minutes.
Once the cake pops are chilled, you can begin preparing your melted chocolate for dipping. In a microwave safe bowl, melt your chocolate wafers at 30 second intervals, stirring between intervals until completely melted.
Pick up the cake pop by the pretzel handle, and dip into the chocolate. Using a spoon, scoop up extra melted chocolate to completely coat the pop. Shake all excess chocolate off, and place back on the parchment lined baking sheet. Note: If the chocolate pools at the base of the pop when you set it down, you didn't let enough excess chocolate drip off. Try to gently shake off as much as possible for the best results when plated.
Let cool and harden at room temperature, and serve when ready!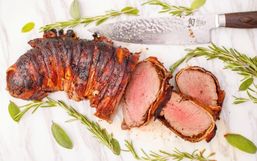 Committing to the keto diet requires hard work and dedication, especially if you want to remain in ketosis.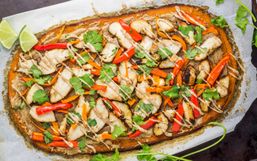 Thanksgiving is all about spending time with family and friends. Before you tuck into a big dinner, there are many appetizers to...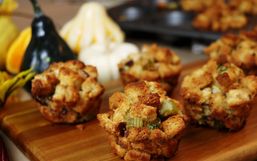 I'm not sure how your family does the holiday feasts, but in our home - stuffing was king.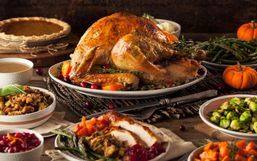 Whether you roast, fry, or barbecue your turkey, it will surely be the centerpiece of your Thanksgiving table.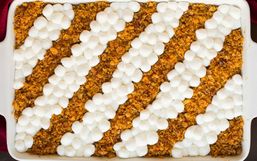 Thanksgiving is a time for family and friends to come together and share the bounty of the season, and of course to give thanks...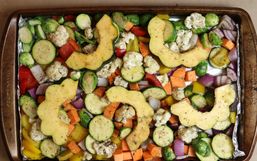 The days are getting shorter, and the leaves are changing color and we are slowly settling into fall weather.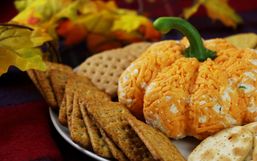 I grew up with an amazing Mother who would do everything with themes. From birthday gifts, to seasonal decor, and even meals.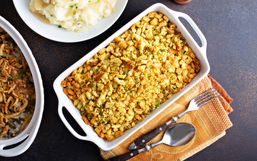 So either you or a someone at your holiday dinner is gluten-intolerant or celiac, and/or perhaps vegan or working towards a...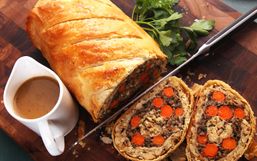 Are you entertaining a bunch of vegetarians this Thanksgiving holiday season?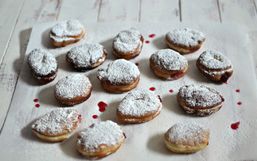 Aside from opening up a can each year when Thanksgiving rolls around, how often do you cook with cranberries?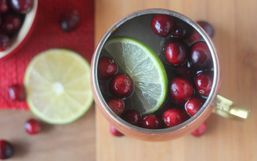 Looking for a fun and festive cocktail to serve your guests this holiday season?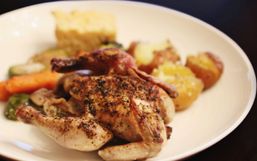 Not everyone is prepared to host a feast. Sometimes a 20lb turkey is just too much for a smaller crowd (or couple).