After stuffing yourself with the great Thanksgiving feast, it can be hard to think about eating dessert. Pumpkin pie is classic, but there are a ton of great ideas to finish the meal. Our lovely Half Hour Meal users have been posting their best dessert recipes. We found 7 fantastic recipes that would be great finishing touches to your Thanksgiving dinner. Some are classic, and some will put a different spin on your traditional meal.
1) Pumpkin Pie
This classic dessert for Thanksgiving is a delicious end to the meal. Go traditional with this dessert. The sweet and nutty spices bring out the dept of flavor that a pumpkin has. Finish it off with a dollop of whip cream for a perfect pairing.
2) Creme Brulee
This delicious custard is topped with a hard sugar shell. It's a nice light finish to a heavy meal. You can this custard in many different flavors. We love maple syrup for a Thanksgiving dessert. Be careful when making this dessert as it is easy to make it too runny or too thick.
3) Apple Pie
Another classic, this yummy pie is a favorite. The apple harvest has just come in so celebrate the season with this dessert. Go traditional with cinnamon spices, but surprise your guests with a ginger kick. Eat it with a scoop of ice cream or top it with some old cheddar cheese for a down home favorite.
4) Chocolate S'more Pie
Bring out your inner child with this chocolate pie topped with marshmallows. Chocolate is a perfect end to a rich meal because a little goes a long way for flavor. Both kids and adults will love this dessert. It's a snap to make too!
5) Pecan Pie
We love the sweet nuttiness of the pecan pie. Make it with maple syrup for an extra seasonal kick. This southern classic is a national favorite. The old recipe has corn syrup as the sweetener, but there are  many better options out there now. Honey or maple syrup work great and are a little more healthy.
6) Pumpkin Cheesecake
Mix up the classics with a pumpkin flavored cheesecake. If you love pumpkin pie, you will adore this yummy version. The cheesecake is very creamy and yet light at the same time. It doesn't need a topping, but if you want to make this extra special, apple compote would work brilliantly.
7) Chocolate Mousse Cake
Impress your guests with this amazingly beautiful chocolate mousse cake. This delicious cake is filled with the perfect combination of nuts and chocolate. It looks like a million dollars but it doesn't take a long time to make. Let them think you're a 5 star chef when you come out with this cake.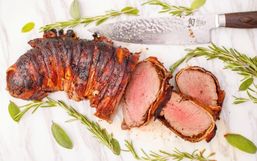 Committing to the keto diet requires hard work and dedication, especially if you want to remain in ketosis.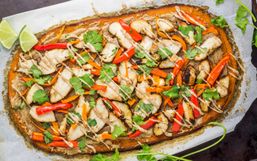 Thanksgiving is all about spending time with family and friends. Before you tuck into a big dinner, there are many appetizers to...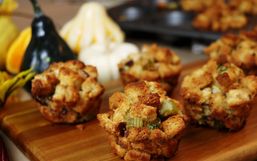 I'm not sure how your family does the holiday feasts, but in our home - stuffing was king.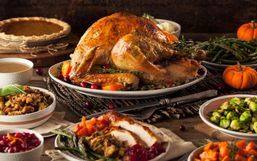 Whether you roast, fry, or barbecue your turkey, it will surely be the centerpiece of your Thanksgiving table.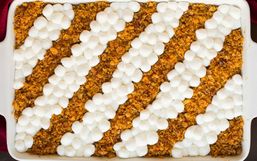 Thanksgiving is a time for family and friends to come together and share the bounty of the season, and of course to give thanks...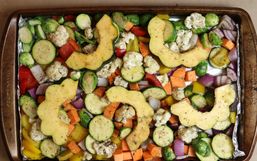 The days are getting shorter, and the leaves are changing color and we are slowly settling into fall weather.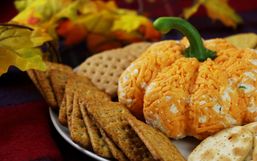 I grew up with an amazing Mother who would do everything with themes. From birthday gifts, to seasonal decor, and even meals.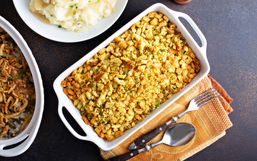 So either you or a someone at your holiday dinner is gluten-intolerant or celiac, and/or perhaps vegan or working towards a...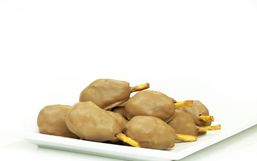 Easy bite sized dessert that can A) feed a crowd B) be made in advance C) look as cute as all get out on your Thanksgiving...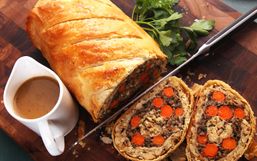 Are you entertaining a bunch of vegetarians this Thanksgiving holiday season?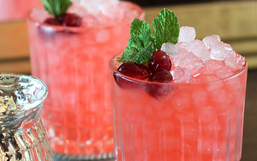 The holidays are right around the corner and you know what that means...parties! And parties usually mean drinks...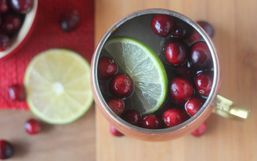 Looking for a fun and festive cocktail to serve your guests this holiday season?