Not everyone hosts or attends a big Thanksgiving feast and that is okay! If you're spending Thanksgiving without a huge crowd this year we have got you covered. You don't have to miss out on this delicious day or end up with a tremendous amount of leftovers because we have searched high in low for recipes that are perfectly portioned for two.
We'll include recipes that range from appetizers to side dishes, the main course, and even exciting desserts. You'll have a wonderfully satisfying Thanksgiving and you won't have to dedicate hours to the preparation. Get your shopping lists ready so you too can make a delightful Thanksgiving meal that you won't forget.
1. Small Batch Dinner Rolls
Dinner rolls are a necessity especially for special dinners such as Thanksgiving. Indulge this Thanksgiving without having tons of leftovers by making this small batch recipe.
You'll be surprised at how small the ingredient list is and how easy the recipe is to follow! The recipe makes 4 rolls, the perfect portion for two people. These rolls are so good you'll find yourself making this recipe over and over again.
https://www.dessertfortwo.com/small-batch-dinner-rolls/ PHOTOS AND RECIPE HERE: DESSERT FOR TWO
2. Small Batch Homemade Cranberry Sauce
What is Thanksgiving without cranberry sauce? You don't have to buy store bought, instead, this recipes proves small batch recipes are easy.
This cranberry sauce gets a touch of tangy flavors from fresh orange juice and zest. It'll only take about 15 minutes to prep but the payoff to have a homemade cranberry sauce at your table will be well worth it.
https://www.chocolatemoosey.com/2016/11/10/homemade-cranberry-sauce-small-batch/ PHOTOS AND RECIPE HERE: CHOCOLATE MOOSEY
3. Caprese Salad For Two
Thanksgiving meals are often thriving in savory and hearty dishes. Balance your palate by adding a light and delicious Caprese salad.
You'll need only a few fresh ingredients for this salad. Some of those include cherry or grape tomatoes and fresh mozzarella. Then combine those fresh ingredients with fragrant basil leaves, olive oil and a dash of salt and pepper for a lovely salad made perfectly portioned for two people.
https://www.thebeaderchef.com/caprese-salad-for-two/ PHOTOS AND RECIPE HERE: THE BEADER CHEF
4. Honey Glazed Carrots
These honey glazed carrots are drool-worthy. You and who you share them with will probably find yourself licking the skillet clean. They start on the stove top then finish roasting in the oven.
Canned carrots, honey, butter, and a few seasonings are what make this dish stand out. With little effort and about 30 minutes of your time, you'll have these whipped up quickly.
https://www.cravingsofalunatic.com/honey-glazed-carrots/ PHOTOS AND RECIPE HERE: CRAVINGS OF A LUNATIC
5. One Pot Cheesy Creamed Corn
If you were considering serving a bowl of steamed corn let me stop you right there. This recipe is creamy, cheesy and you will not regret making it.
This isn't your ordinary can of creamed corn, this creamed corn is made from scratch. You'll combine frozen corn with cream cheese, shredded cheese, butter, milk, and seasonings. It's so easy to make and only requires about 15 minutes of your time.
https://zonacooks.com/one-pot-cheesy-creamed-corn-recipe/ PHOTOS AND RECIPE HERE: ZONA COOKS
6. Cheesy Potato Gratin For Two
Every Thanksgiving feast needs a tasty potato side dish. For something different try this cheesy potato gratin. It's perfectly portioned for two people and contains textures and flavors like no other.
This dish contains a creamy sauce mixed amongst sliced potatoes. It's topped with a cheesy brown crusted topping that makes this side dish amazing.
https://bakingmischief.com/2017/05/07/potato-gratin-for-two/ PHOTOS AND RECIPE HERE: BAKING MISCHIEF
7. Garlic Mashed Potatoes
If you prefer to keep your Thanksgiving meal traditional then consider making this mashed potato recipe. This recipe will walk you through how to create perfectly potioned mashed potatoes and will prevent leftovers that last for days.
These mashed potatoes take on flavors of freshly minced garlic and are incredibly creamy. They're also very easy to make and you'll have a delectable fluffy side dish made in just 20 minutes.
https://aflavorjournal.com/garlic-parmesan-mashed-potatoes/ PHOTOS AND RECIPE HERE: A FLAVOR JOURNAL
8. Spicy Chopped Brussels Sprouts
Love them or hate them, brussels sprouts are another classic Thanksgiving side dish. This isn't your average roasted brussels sprouts recipe, this dish is unique and exploding with flavor.
Chopped brussels sprouts are combined with spicy flavors of crushed red pepper and are paired perfectly with minced garlic and grated parmesan cheese. The texture is enough to get you excited and the flavor will have you gobbling up every last speck.
https://aflavorjournal.com/spicy-chopped-brussels-sprouts-small-batch-recipe-two/ PHOTOS AND RECIPE HERE: A FLAVOR JOURNAL
9. Homemade Creamy Green Bean Casserole For Two
Often, casseroles are designed to feed an entire family. They are great but when you only need to feed two mouths creating a small batch recipe is a great solution.
With this recipe, you can enjoy a delicious green bean casserole without creating a huge portion and with minimal effort. All you'll need is a skillet, a few classic green bean casserole ingredients and 20 minutes to put this side dish together.
https://zonacooks.com/green-bean-casserole/ PHOTOS AND RECIPE HERE: ZONA COOKS
10. Brown Sugar Maple Glazed Turkey For Two
To pair with your tasty side dishes you're going to need an outstanding main course. While most turkeys are big enough to feed a big family this recipe shows how you can enjoy delicious turkey but portioned for two.
The key to getting the right portion size is to only use a piece of the bird. This recipe calls for boneless turkey breasts. First, you'll let the turkey sit in a fragrant brine for 12 hours. Then, when ready, you'll create a wonderful basting sauce and cook the turkey breasts to perfection.
https://keviniscooking.com/maple-glazed-turkey-two/ PHOTOS AND RECIPE HERE: KEVIN IS COOKING
11. Tuscan Turkey Dinner For Two
If you don't care to customize your side dishes for your big Thanksgiving feast and you prefer something extremely simple and easy then we've got you covered too! We're going to go over two options that include side dishes and the main entree all in one.
Firstly, we're sharing this Tuscan turkey dinner, perfect for two! You'll create this dinner in the slow cooker which makes the steps even more effortless. Once complete you'll have yourself a lovely wholesome meal to satisfy your belly.
https://thebestblogrecipes.com/tuscan-turkey-dinner-two-roasted-red-potatoes/ PHOTOS AND RECIPE HERE: THE BEST BLOG RECIPES
12. Thanksgiving Dinner On 2 Sheet Pans
Slow cooker meals are easy to make but so are sheet pan dinners. This Thanksgiving meal is completely made on two sheet pans which means little mess and easy preparation.
This recipe will provide you with steps to create a Thanksgiving dinner that includes turkey breast, gravy, candied sweet potatoes, dressing, and parmesan brussels sprouts. It'll take an hour to prep and then the rest of the time is spent cooking in the oven. The payoff will be well worth it.
https://www.chelseasmessyapron.com/thanksgiving-dinner/ PHOTOS AND RECIPE HERE: CHELSEA'S MESSY APRON
13. Easy Pumpkin Pie Bites
Complete your delicious Thanksgiving meal with an enticing dessert. Keep your dinner traditional and end it with lovely pumpkin pie bites.
These pumpkin pie bites are small enough that you can indulge in a couple, guilt-free! Although, you'll likely have some leftover that you can freeze and enjoy for weeks to come.
https://sugarapron.com/2016/08/16/easy-pumpkin-pie-bites/#more-1525 PHOTOS AND RECIPE HERE: SUGAR APRON
14. Small Batch Apple Crisp For Two
Along with pumpkin pie, apple pie is another Fall classic and is often a traditional Thanksgiving dessert. Instead of apple pie, we're going to change things up and share a delicious apple crisp.
This is a small batch recipe which means you can satisfy your sweet tooth without overindulging. Savory apples are topped with a delicious crumbly topping and you'll find yourself dreaming about this dessert weeks after the big meal.
https://www.livewellbakeoften.com/apple-crisp-two/ PHOTOS AND RECIPE HERE: LIVE WELL BAKE OFTEN
While the Thanksgiving turkey is the star of the meal, the stuffing is always the tastiest dish.
Deep frying a turkey can be the most dangerous method of cooking people try.
Here is your detailed checklist for preparing for Thanksgiving. We will go through week by week to help you get ready.
Turkey is really the star of the Thanksgiving meal. All the side dishes and desserts are there to complement the bird.
After stuffing yourself with the great Thanksgiving feast, it can be hard to think about eating dessert.
Thanksgiving is right around the corner, but it can be a difficult time for those with Celiac disease or who eat gluten free.
Whether you roast, fry, or barbecue your turkey, it will surely be the centerpiece of your Thanksgiving table.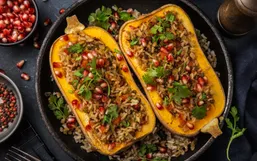 Thanksgiving is all about spending time with family and friends.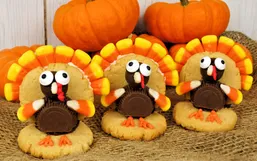 I love holidays because it gives everyone a chance to unwind and spend quality time with those you love.
Holidays are the hardest times of the year to stay on track with your diet.
When I made the decision to adopt a plant-based diet I had many comments from friends saying things such as "I wish I could but...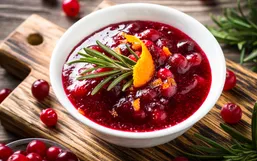 Thanksgiving preparation can be both exciting and exhausting. This lovely holiday is a chance for us to share a meal with those we...