Whether you roast, fry, or barbecue your turkey, it will surely be the centerpiece of your Thanksgiving table. Every family has their own turkey cooking traditions. We remember when the trend was to cook your turkey 8+ hours, or until it looked like it crawled through the Mojave Desert to get to your dinner plate. Thankfully we now know that turkey can be cooked thoroughly and still be juicy and tender.
We collected 10 amazing turkey recipes from around the internet. We love the classic roast turkey, the bacon wrapped turkey, and the southwestern kick turkey. We have also included recipes on how to barbecue a turkey, how to smoke a turkey, and how to fry a turkey.
Will you be having turkey this Thanksgiving?
1. Bacon Lattice Turkey
This beautiful turkey is seasoned simply with salt, pepper and herbed butter. Fancy sea salt is used to elevate the natural flavors of the bird. This is a great way to experiment with luxury salts. Don't worry if you don't have any fancy sea salt though- table salt will work perfectly well. Reduce the amount of salt slightly, as sea salt tends to be more mild than iodized table salt. The bacon lattice is beautiful and delicious. The flavors of the bacon will help give a wonderful smokiness to the turkey meat.
2. Citrus and Herb Butter Turkey
This delicious turkey is flavored with citrus and herb butter. Packed with juicy flavor, this turkey will go down as a favorite no matter who you're serving. Garnish with cranberries, greenery and lemon to make it festive for a special occasion.
3. Honey Glazed Turkey
This sweet glazed turkey gives a beautiful presentation at Thanksgiving. Cook the turkey for two hours in your oven, and then brush with the glaze. If you put the glaze on at the beginning it will surely burn before you're finished cooking the meat. After it has cooked for half the required time, start glazing with the delicious honey herb mixture. Every 15 minutes add another layer of the glaze. If it starts getting too dark, loosely cover it with foil.
4. Smoked Turkey
This unique turkey dinner uses a grill/smoking technique that you can do on your charcoal barbecue. The resulting turkey has a deep golden brown color and a rich, smokey taste.  This is a great option for the warmer States that don't want to heat their house with the oven on all day.
5. Southwestern Rubbed Turkey
This uniquely flavored turkey will really wow your family and friends. Paprika, cumin, and cinnamon spice this turkey. When rubbing the spices into the bird, lift off as much skin as possible and rub it directly into the flesh. Lay the skin back down and finish by rubbing the spices all over the outside. If you have any extra, coat the inside of the turkey too. This recipe calls for roasting the bird breast side down for the first half of cooking. This technique lets the breast meat collects the juices from the rest of the turkey, leaving the meat very moist.
6. Barbecued Turkey
This detailed recipe will bring you through every step on how to barbecue a turkey with a goal grill. The key is indirect heat. You can do this on a gas grill, but keep the indirect heat idea. Light up one half of your gas grill and keep the turkey on the other side. Every 30 minutes, turn the turkey so it evenly cooks. Barbecuing requires time, skill, and experimentation. If you're trying out a new cooking technique this Thanksgiving, it's a great idea to have a trial run.
7. Fried Turkey
Fried turkey is delicious! It sounds fatty, but the flesh cooks at such a high temperature, the meat doesn't absorb the oils. This recipe calls for injecting a marinade. You can buy marinade injectors at kitchen supply stores- they look like giant needles. In your marinade, use melted butter as a base and add in your spices. Keep it traditional with a little citrus and sage, or go wild with Creole seasoning. The addition of an outside rub kicks the flavors up even more. Be careful with frying, as it is a potential fire hazard.
8. Aromatic Lemon, Apple and Herb Turkey
Cook this incredibly flavorful and gourmet turkey for Thanksgiving this year. With lemon, apple and herbs, you can be confident that this bird will be a hit with your relatives.
9. Juicy Slow Cooker Turkey Breast
Needing a simple Thanksgiving or Christmas dinner? Pop a turkey breast in the crock pot and follow these simple instructions.
10. Super Juicy Turkey Baked In Cheesecloth and White Wine
If you're really looking to outdo yourself this year, this is the turkey for you. The white wine adds dimension to the turkey flavor while the cheesecloth holds in all that moisture and flavor.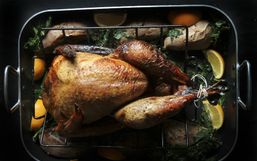 Turkey is really the star of the Thanksgiving meal. All the side dishes and desserts are there to complement the bird.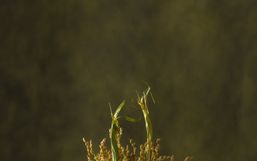 Have you volunteered to host Thanksgiving this year? If you answered yes, then we are here to help you!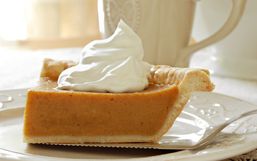 After stuffing yourself with the great Thanksgiving feast, it can be hard to think about eating dessert.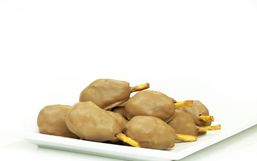 Easy bite sized dessert that can A) feed a crowd B) be made in advance C) look as cute as all get out on your Thanksgiving...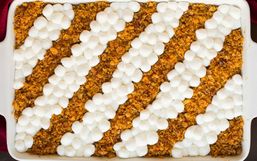 Thanksgiving is a time for family and friends to come together and share the bounty of the season, and of course to give thanks...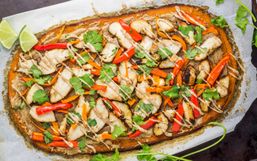 Thanksgiving is all about spending time with family and friends. Before you tuck into a big dinner, there are many appetizers to...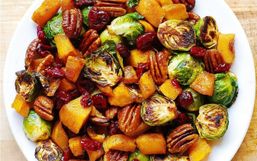 Like many holidays, Thanksgiving is an opportunity to spend quality time with friends and family.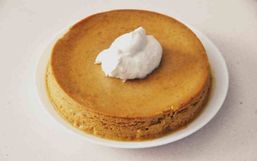 Holidays are the hardest times of the year to stay on track with your diet.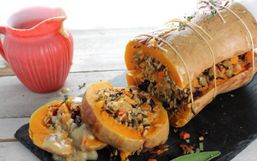 When I made the decision to adopt a plant-based diet I had many comments from friends saying things such as "I wish I could but...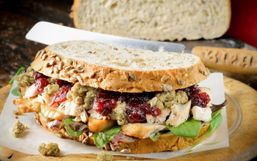 In addition to family time, one of the best things about a holiday like Thanksgiving is the food.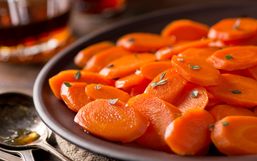 Thanksgiving preparation can be both exciting and exhausting. This lovely holiday is a chance for us to share a meal with those we...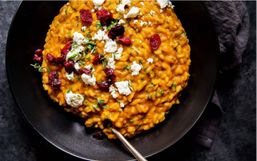 You can't have an epic dinner without delicious side dishes. While the big bird may be the centerpiece of your Thanksgiving meal...