While the Thanksgiving turkey is the star of the meal, the stuffing is always the tastiest dish. It is a simple formula of starch, fruit, spices, and texture. When it comes together right, you have a fluffy yet moist side dish for your table. There are two main types of stuffing, "dressing" which goes beside a turkey, and "stuffing" that is put inside the bird. We don't the stuffed kind because of one main reason- food poisoning! When you cook the turkey with stuffing inside, the raw juices penetrate the stuffing, making it necessary to cook the interior of the stuffing as hot as the bird. This causes a dried out turkey, or a salmonella filled dressing. There's no winning with this one! While you could make it this traditional way and never get sick from the results, it only takes one bad bird to get you in the hospital. Stay safe and make your dressing on the outside. For the sake of this article, we'll use dressing and stuffing synonymously- just don't pack it in your turkey, okay?
1. Traditional Bread Stuffing
This classic bread stuffing is made with French bread, mushrooms, and sage. Sage is a key herb for stuffing, as it reminds you of the holidays. Mushrooms are a great addition as they bring a savory kick to the stuffing. We love the thick cuts of the bread in this stuffing. Chunky is a good thing! Too big means that the stuffing could be dry, so make sure there's enough liquid to bind it together.
[Source: asweetpeachef.com]
2. Grain-Free Stuffing
Many people have found themselves sensitive to grains or gluten and are looking for bread-free stuffing options. This rich dressing is packed with flavor and would be a great meal of its own. It's low carb and made palo friendly, for all you dieters out there. Pork sausage is the base for the stuffing and bacon and apple flavor it.
[Source: paleomg.com]
3. Oyster Dressing
This classic coastal dressing is packed with oysters for flavor. It is the most historical of these stuffing's, as the first pilgrims would have eaten oysters in abundance. If you're not an oyster fan you'll be surprised at how delicious this stuffing is. Celery and cornbread keep the classic taste of Thanksgiving but with a fresh kick.
[Source: whatscookingamerica.net]
4. Low Calorie Stuffing
This health conscious stuffing is packed with a ton of flavor! With jalapeno and chorizo, you won't miss the extra calories. It uses a box of Jiffy cornbread mixture to make your work even easier. The recipe calls for some cheddar cheese. Use old cheddar for extra flavor with less cheese. The recipe also calls for egg whites instead of whole eggs, to cut down on some of the extra calories.
[Source: askchefdennis.com]
5. Rice Stuffing
For those of you who like sticky, moist stuffing this is your recipe. Using rice makes a much finer texture and it is packed with moisture. This is a great option for gluten intolerant guests if you substitute out the cornbread with gluten free bread. Red pepper and carrot kick the flavor up with a sweet and savory addition.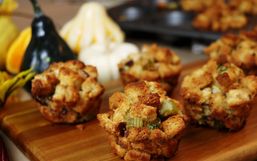 I'm not sure how your family does the holiday feasts, but in our home - stuffing was king.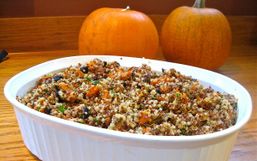 Thanksgiving is right around the corner, but it can be a difficult time for those with Celiac disease or who eat gluten free.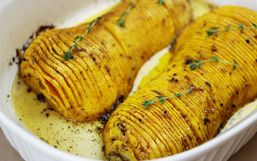 We've seen hasselback potatoes and chicken, breads and more. It's no wonder that this favorite fall squash side would cook up...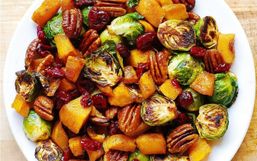 Like many holidays, Thanksgiving is an opportunity to spend quality time with friends and family.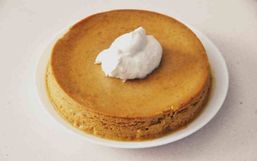 Holidays are the hardest times of the year to stay on track with your diet.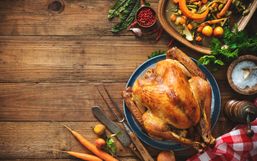 The highlight of every Thanksgiving dinner is the giant turkey. This 14+ pound bird is one massive main dish.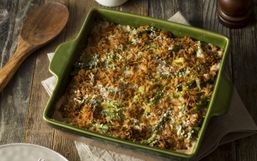 After all the hours and hard work you put into Thanksgiving dinner, it's eaten within half an hour and you're left with a ton of...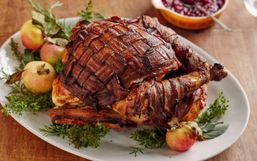 Thanksgiving preparation is hard enough, add in dietary restrictions and then the level of complications keeps rising.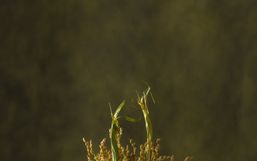 Have you volunteered to host Thanksgiving this year? If you answered yes, then we are here to help you!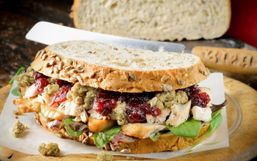 In addition to family time, one of the best things about a holiday like Thanksgiving is the food.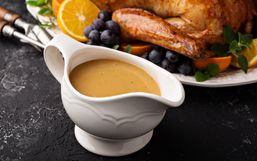 The holidays are known to be the hardest season of the year in terms of the age-old battle of the bulge.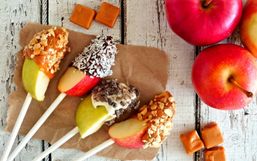 Thanksgiving is a busy time. Generally, this holiday comes with one or several big dinners as well as many visitors.