Thanksgiving is one of those holidays we love and look forward to so much. Aside from the delicious food, it's the people you're with, and appreciating all that you have, that truly makes this celebration unique. If you can't make it home for Thanksgiving this year, how about hosting a Friendsgiving? If you are home for Thanksgiving and want to make the holiday last longer, host a Friendsgiving just for fun. It's a great opportunity for your friends to gather in gratitude and appreciate one anothers' company. To help you plan for first Friendsgiving, check out this list of tips to get started.
1. Send Out Legit Invitations
Everyone loves getting snail mail, so why not make your friends' day with a special invitation in the mail? You can get some lovely Friendsgiving invitations on Amazon that will show up at your doorstep extremely quickly.
?Buy it:  http://amzn.to/2yae8QI
2
2. Friendsgiving Decorations
Deck the halls with some fun banners, autumn themed linens and a touch of love. These are just a couple examples of amazing decorations Amazon has to offer for your Friendsgiving.
Happy Friendsgiving Banner ?Buy it: http://amzn.to/2k4s9sU
Autumn Tablecloth?Buy it:  http://amzn.to/2fBBMya
3
3. The Host Makes The Turkey
When inviting your crew over for Friendsgiving, treat them to your finest delicious turkey and stuffing. When your guests arrive and they smell that bird cooking in the oven, their senses will take them back to their childhood and they will be so thankful for your cooking skills!
4
4. Reliable Friends Bring Side Dishes
We all have that friend that we really hope the best for, and try to help them contribute but they always underdeliver. Don't ask those friends to contribute to Friendsgiving. Instead, have your reliable friends bring the side dishes so no one misses out on cranberry sauce or mashed potatoes!
5
5. Go The Extra Mile
Create a side dish of your own that is a little out of the ordinary for Thanksgiving but is completely fantastic. Check out this incredible Thanksgiving Poutine!
6
6. Dessert: Pie Bar
Why just serve up pies when you can create a fun pie bar with all sorts of options?! All you need is a decorative tablecloth, cake plates, a banner and some pies!
7
7. Excellent Friendsgiving Soundtrack
Whether you turn on the Spotify Friendsgiving playlist, or delegate a friend to make a sweet soundtrack, you will definitely need some music playing in the background to bring some festive cheer to your gathering.
8
8. Make It Cozy
Add a few extra blankets to your couch and light some candles to create a cozy glow in your home. And, of course, make sure those candles are Pumpkin Spice!
White Knit Blanket ?Buy it:  http://amzn.to/2wZcbqf
Pumpkin Spice Candle ?Buy it: http://amzn.to/2x03hJb
Product Summary
1. Send Out Legit Invitations?Buy it:  http://amzn.to/2yae8QI
2. Friendsgiving Decorations?Happy Friendsgiving Banner ?Buy it: http://amzn.to/2k4s9sU
Autumn Tablecloth?Buy it:  http://amzn.to/2fBBMya
8. Make It Cozy?White Knit Blanket ?Buy it:  http://amzn.to/2wZcbqf
Pumpkin Spice Candle ?Buy it: http://amzn.to/2x03hJb
Forkly.com is a participant in the Amazon Services LLC Associates Program, an affiliate advertising program designed to provide a means for sites to earn advertising fees by advertising and linking to Forkly.com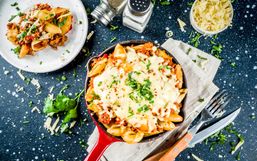 It's time to say goodbye to boring dinners and replace them with something new and exciting!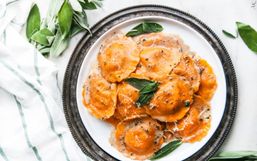 Many enjoy the season of summer because of the warm weather, longer days, fresh meals, and of course the trips to the beach.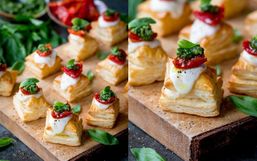 The holiday season is upon us and with that comes many holiday parties!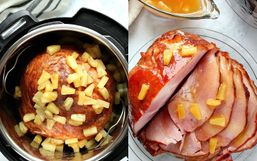 The holiday season is busy, between decorating for Christmas, hosting parties, buying and wrapping gifts it can all be...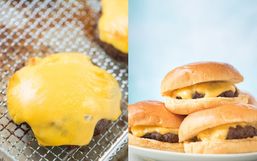 Kitchen gadgets are getting more and more impressive every year. The Instant Pot has been the most sought after kitchen appliance...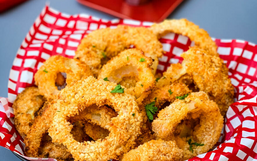 Everyone and their besties have an Instant Pot pressure cooker these days, and if you don't have one yet, you really need to get...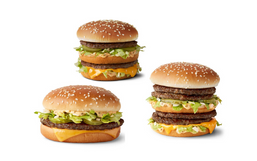 The McDonald's Big Mac Burger made it's debut nationwide back in 1968 and since then it has become simply iconic!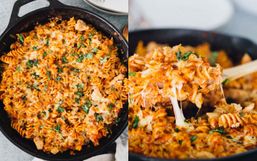 Stocking your pantry with nonperishable items is a great way to ensure you have ingredients readily available.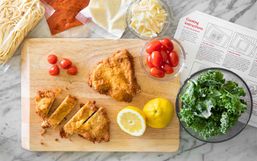 With the dine-in option temporarily closed, restaurants are finding creative ways to serve their customers!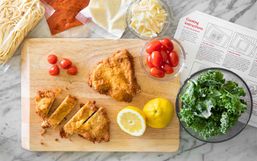 Most restaurants have temporarily closed their dine-in option but that isn't stopping them from making sure their fans get their...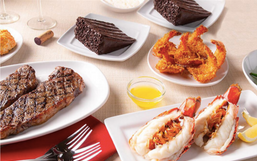 Moms are wearing more hats this year especially with having everyone home more than usual.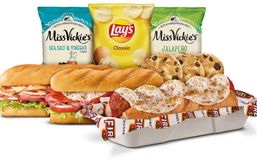 While restaurants and other sources of entertainment remain temporarily closed, many of us are spending more time in the kitchen...