Thanksgiving is right around the corner, but it can be a difficult time for those with Celiac disease or who eat gluten free. It can be especially hard when going to eat at another persons house, not knowing what they've put in their dishes. Many Thanksgiving foods are naturally gluten free, such as sweet potatoes, and fresh vegetables. Stuffing can be the hardest thing to make gluten free. If you're planning your Thanksgiving menu and want to make the meal Celiac friendly, then you'll love these 5 gluten free stuffing recipes. Keep all the traditional flavor in these healthier versions of the classic stuffing recipes.
1) Traditional Yet Gluten Free Stuffing. This delicious classic stuffing is packed with Thanksgiving flavors like sage. It features sweet sausage and it uses gluten free bread.
[Source: seriouseats.com]
2) Light Quinoa Stuffing. This spiced stuffing is light and fluffy. It features pork tenderloin and a surprise with a touch of cinnamon. Pine nuts add a great texture.
[Source: foodiepages.ca]
3) Gluten Free Corn Bread Stuffing. This unique stuffing uses gluten free corn bread and packs in the flavors of bacon and squash. The result is a moist stuffing that everyone will love.
[Source: recipegirl.com]
4) Sweet Potato Quinoa Stuffing. This recipe sounds so good that I think I'll make it for lunches through the week. Quinoa is incredibly healthy and has a delicious nutty flavor. This stuffing recipe features cranberries and sweet potato.
[Source: queenofquinoa.me]
5) Apple Cranberry Gluten Free Stuffing: This brightly flavored stuffing will pair perfectly with the turkey. It has fresh cranberries and apple for a subtle sweet/sour combination.
[Source: glutenfreeblondie.com]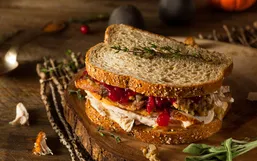 In addition to family time, one of the best things about a holiday like Thanksgiving is the food.
After stuffing yourself with the great Thanksgiving feast, it can be hard to think about eating dessert.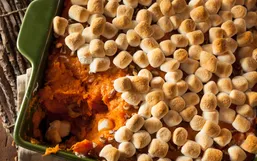 Thanksgiving is a time for family and friends to come together and share the bounty of the season, and of course to give thanks...
Living with celiac disease means gluten is your enemy. There is a social stigma that gluten free individuals chose to live that...
Whether you roast, fry, or barbecue your turkey, it will surely be the centerpiece of your Thanksgiving table.
Here is your detailed checklist for preparing for Thanksgiving. We will go through week by week to help you get ready.
While the Thanksgiving turkey is the star of the meal, the stuffing is always the tastiest dish.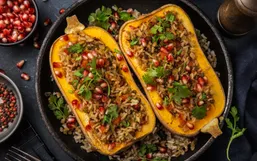 Thanksgiving is all about spending time with family and friends.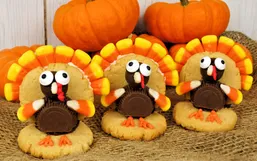 I love holidays because it gives everyone a chance to unwind and spend quality time with those you love.
Holidays are the hardest times of the year to stay on track with your diet.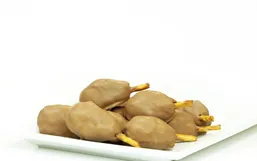 Easy bite sized dessert that can A) feed a crowd B) be made in advance C) look as cute as all get out on your Thanksgiving...
When I made the decision to adopt a plant-based diet I had many comments from friends saying things such as "I wish I could but...