Snacking is the sneakiest culprit in derailing your diet. One bite here and one bite there seems innocent enough until the day ends and all those "little bites" add up to a lot of extra calories that we probably shouldn't have had in the first place. Always being prepared is an easy way to ensure your diet is successful.
If snacking is your guilty pleasure, whether it be during downtime in the evenings or perhaps to satisfy you between meals, then you'll want in on these keto snacks. The keto diet is all about eating low carb, moderate protein, and high fat. Since fat becomes your main energy source, it's important to make sure you're getting enough of it to maintain your body's state of ketosis. These recipes make it easy, and delicious.
1. Fathead Crackers
The holy grail of snacking time has to be crackers and chips. They're so easy to munch on with their salty and savory flavor. Whip up these fathead crackers for your next munchie craving.
These crackers are made with simple ingredients and will only take 20 minutes to make. They're made of shredded cheese, almond flour, cream cheese, and egg and few seasonings. You'll probably be addicted to these fathead crackers so we suggest making larges batches to conveniently have them on hand.
2. Wendy's Inspired Keto Chocolate Frosty
If you haven't had a Wendy's frosty then you're seriously missing out. They're creamy, chocolatey, and delicious! A treat loaded with sugar isn't tolerated on the keto diet but this version of it definitely is.
Heavy whipping cream and almond butter will give the frosty a creamy texture while unsweetened cocoa powder and liquid stevia make it sweet, chocolatey and irresistible. This sweet treat will definitely be a family favorite.
3. Vanilla Ice Cream Keto Coffee Smoothie
This snack is not only sweet but caffeinated too, making it the perfect afternoon pick-me-up. This smoothie requires frozen coffee so make sure to start this recipe a day ahead.
Thanks to ingredients like heavy whipping cream and MCT oil, just one serving of this smoothie contains 32 grams of fat. Unsweetened vanilla almond milk and vanilla extract provide the smoothie with an authentic vanilla ice cream flavor that you'll surely enjoy.
4. Warm Ranch Crack Dip
Many vegetables make great low carb snacks on the keto diet but face it, raw veggies can get old, quick! Next time, try making this warm ranch crack dip to enjoy with your veggies.
This dip is creamy, savory and keto-approved. It only takes 10 minutes to prep and can be easily made ahead if you want to prepare for when the snack craving hits. The creamy texture is created from a mixture of cream cheese, ranch dressing, sour cream and cheddar cheese. This dip would also be a great party snack to share with friends and family!
5. Keto Cream Cheese Chocolate Cookies
Cookies are another popular snack choice. Store-bought cookies are definitely convenient but they're often loaded with refined sugars and enriched flour, both of which are not allowed on the keto diet.
Makes these cookies to fulfillw your next chocolate or sweet tooth craving. They're soft, chocolatey and delightful. The cookie and the frosting are both keto-approved and a great choice for boosting your fat consumption for the day.
6. Keto Chocolate Avocado Pudding
Skip the pudding cups and make this keto-friendly chocolate avocado pudding instead. It's just as creamy and chocolatey as the store-bought kind but this version is high in fat and low in sugar and carbs.
Avocados assist in making the texture extra creamy but you'll hardly notice that they're there. Unsweetened cocoa powder makes this pudding chocolatey, then add liquid stevia and vanilla extract for the perfect sweetness.
7. Low-Carb Pinwheels With Bacon And Cream Cheese
These pinwheels are great for days where you have long hours in between meals or for sharing with friends and family. They'll store well in the fridge for a day or two which make these a great make-ahead snack for on the go.
Ham or salami slices replace a tortilla in a regular pinwheel recipe. To make these pinwheels keto-approved, they're filled with cream cheese, crispy bacon, black olives and a homemade ranch seasoning.
8. Bacon Wrapped Cheese-Stuffed Brats
This keto-snack recipe takes the idea of mozzarella cheese sticks and gives them a serious upgrade. In this recipe, you'll use a bratwurst filled with mozzarella cheese strings that are later wrapped in bacon.
Toothpicks will help the bacon stay in place while they cook on the grill. You'll know they're ready to enjoy once the bacon has achieved a crispy texture all around.
9. Keto Chicken Pizza Dip
It's fun to indulge in a savory dip when binge-watching your favorite tv shows but they're also great for parties and entertaining guests. Whenever one of these situations come up, make sure to give this keto chicken pizza dip a try.
This dip is overflowing in flavor and exciting textures. It is made from several different kinds of cheese's, pizza sauce, chicken breast, pepperoni and Italian sausage. To keep this snack keto-friendly make sure to enjoy this dip with low carb veggies, your favorite keto-cracker or pepperoni pieces.
10. Baked Cheese Crisps
These baked cheese crisps might possibly be the easiest substitute for chips you've ever made. From start to finish all you'll need is 1 ingredient and 6 minutes out of your day.
These crisps are made by broiling cheddar cheese slices (the real kind!). Once they reach your desired crispiness you can take them out of the oven and allow them to cool and harden. They'll store in the fridge too so make sure to make a large batch. You could even consider digging them into that pizza dip we talked about previously.
11. Keto Coconut Chia Bars
Put down the stale granola bars and make these keto coconut chia bars. They're rich in wholesome ingredients and booming in healthy fat.
Chia seeds when soaked in water will become gelatinous and will assist in binding the ingredients together all the while providing its wonderful nutrients. Along with chia seeds, in these bars, you'll find shredded coconut, cashews, and a couple other ingredients to make them nice and sweet.
12. Chocolate Chip Cookie Dough Peanut Butter Fat Bombs
Many of us are guilty of eating raw cookie dough. It may not be healthy but it sure is tempting. Instead of cheating on your diet for a small moment of happiness try making this recipe that you can seriously indulge in.
This isn't any ordinary cookie dough, it's chocolate chip peanut butter cookie dough that can provide a fat boost. The creaminess comes from butter, cream cheese, and peanut butter and the sweet chocolate chip cookie flavor comes from a keto-friendly sweetener and sugar-free chocolate chips.
13. Fried Salami And Mozzarella Cheese Sticks
Do you love quick and easy snacks that will align with your diet? Then you'll absolutely love this overly easy recipe. All you need is 2 ingredients and 7 minutes of your time.
These fried salami and mozzarella cheese sticks are another low-carb interpretation of mozzarella sticks but are much simpler. This snack evolves by wrapping a mozzarella cheese string in a thin slice of salami. To cook all you'll have to do is heat them on a non-stick skillet until the salami begins to achieve a crispy texture.
14. Baked Brie And Pecan Prosciutto Fat Bombs
Break out the muffin tin because you'll need it for this recipe! These baked brie and pecan prosciutto fat bombs require little effort to create and a great grab and go savory snack.
Prosciutto is placed in the muffin tin first, it will act as a cup for the rest of the ingredients. Then the muffin tin is filled with full-fat brie cheese and pecans. They only require about 12 minutes in the oven and then you'll have yourself a delicious high fat snack!
15. Savory Pizza Fat Bombs
Pizza is that one food that almost everyone loves. There is pizza for the meat-lovers, pizza for vegans and you can even transform flavors and ingredients we love about pizza into a stellar keto fat bomb like this recipe.
This recipe makes for an easy snack but they're so cute and perfectly portioned that you could bring them to share at any party. These cheesy pizza balls sit atop a pepperoni slice and are garnished with a basil leave and olive slice, adorable!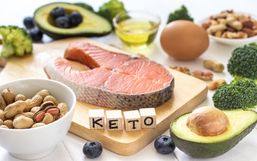 In short, the goal of the keto diet is to fuel your body with the right foods so that your body can enter a metabolic state called...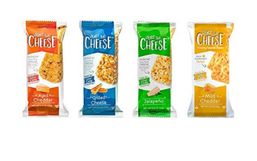 Starting a new diet isn't the hard part but being consistent and dedicated is!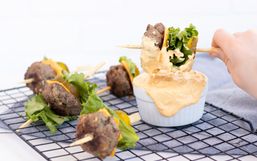 These Big Mac Bites are absolutely drool-worthy and the Copycat Big Mac Sauce is spot on - you wouldn't even know it didn't come...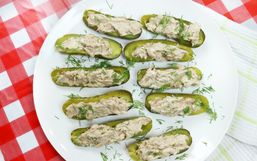 Summer is in full swing and what better way to celebrate the warm weather than to dig into delicious food!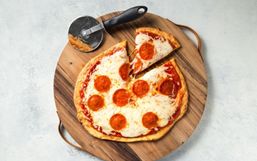 Diets can be so hard to follow especially when strong cravings hit.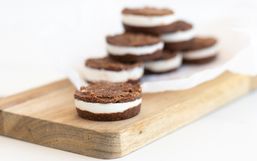 Fat bombs are an essential part of the Keto diet, allowing you to intake a large amount of healthy fats in just a couple of bites.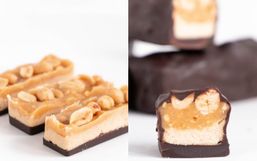 Starting a new diet can be daunting and difficult and staying committed to that diet can be even harder.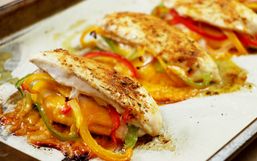 Following the keto diet means that you've committed to eating a diet that is high in fat, low in carbs and moderate in protein.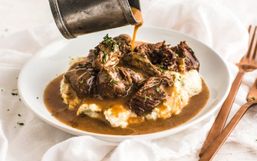 Switching to any new diet can be difficult. Often, you're forced to give up the foods you love but I believe the key to success is...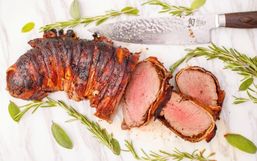 Committing to the keto diet requires hard work and dedication, especially if you want to remain in ketosis.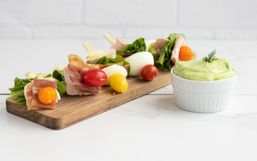 These little Cobb Salads on a Stick are all the deliciousness of a loaded cobb salad without the mess or need to sit down to enjoy...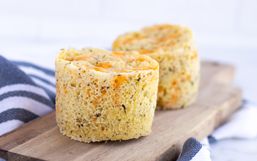 Whether you're a seasoned Ketogenic dieter, or new to the game, you've likely struggled with one major thing - SNACKS.