Looking for healthy snacks to keep you feeling full during the work day? HalfHourMeals is here to help!
Having healthy snacks on hand will help deter you from making bad decisions and hitting up the vending machine when you should be hitting up veggies instead.
To help you curb your cravings, we've compiled a list of 10 healthy snack ideas for work that are only nutritious but are easy and quick to make as well.
1. Edamame 
[Source: HalfHourMeals.com]
2. Homemade Granola Bars
[Source: PenniesonaPlatter.com]
3. Dried Bananas
[Source: GourmetNut.com]
4. Apples Slices and Peanut Butter
[Source: ChancePlus1.com]
5. Breadsticks
[Source: VikkiLittleMore.wordpress.com]
6. Simply Fresh Guacamole
[Source: HalfHourMeals.com]
7. Trail Mix
[Source: Examiner.com]
8. Yogurt Covered Cranberries
[Source: VanillaandVelvet.com]
9. Hummus
[Source: HalfHourMeals.com]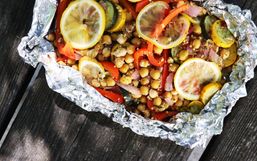 As someone who now eats a mostly plant-based diet, I've found myself stumped on how to enjoy BBQ meals this summer.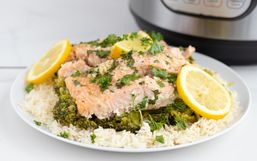 Fish is full of healthy fats, making it the perfect well-rounded dinner.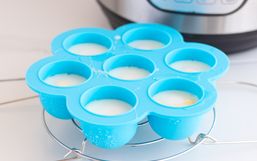 Poached eggs are a delicious addition to your breakfast and a great way to add protein without all the extra oil of a fried egg.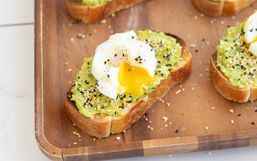 Breakfast is often called the most important meal of the day. It can also be the most delicious meal of the day!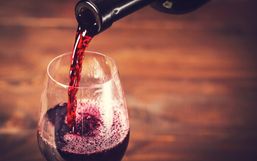 We've all heard it before "be sure to get a good night sleep". But do you know how important that statement really is?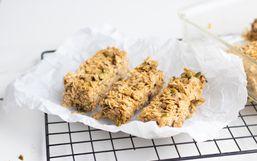 Granola bars are perfect for so many moments: breakfast time; an at-work or school-safe snack; a picnic, playground, or...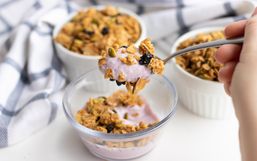 Granola is delicious breakfast food, whether it's with yogurt, milk (or non-dairy milk!), or on its own.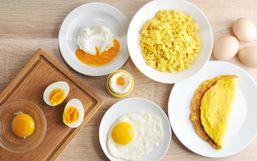 Here's the thing, we tend to put a lot of emphasis on what we shouldn't be eating but it's time the foods we really should be...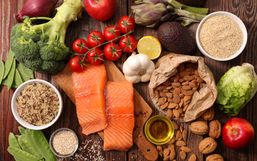 Being comfortable in your body is essential to living a happy life.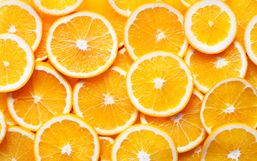 Surely you've heard the word antioxidant thrown around time and time again.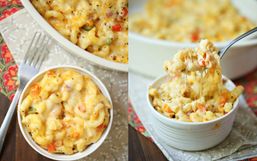 Weight Watchers has reinvented itself over the years and because of that, it is becoming more popular now than ever.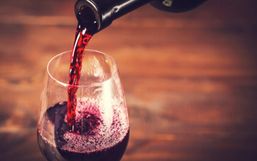 There's no better way to wind down from a busy day than to catch up on your favorite shows with snacks in hand, amirite?