Attention '90s babies, Wendy's has some exciting news to share with you! The fan-favorite, Big Bacon Classic is making a comeback! And for the babies from Generation Z, be prepared to fall in love with a burger like never before.
Wendy's Big Bacon Classic first debuted in 1992 and was a fan-favorite for many years. For those that didn't have the pleasure of biting into this juicy burger, it features the flavors of a classic cheeseburger with three crispy Applewood smoked bacon strips.
Wendy's is committed to serving fresh, never frozen beef cheeseburgers topped with freshly cooked bacon. The Applewood bacon is cooked daily in Wendy's ovens and provides the burger with a distinctive hint of smokiness. Along with the hot crispy bacon, and freshly cooked beef, the burger also features two slices of American cheese, fresh produce and all the perfect fixings between a soft, fluffy bun — what's not to like?
Head to a restaurant near you and indulge in this '90s classic. Just don't be surprised when you find yourself going back for more!
Want to save with Wendy's? Be sure to download Wendy's mobile app to fulfill all your on-the-go needs as well as enjoy special offers such as scoring a FREE Large Fry with any mobile order purchase.
https://menu.wendys.com/en_US/product/big-bacon-classic/ Source: Wendy's
ICYM: You can score a free Jr. Frosty with any purchase until December 31, 2020, with the purchase of a Frosty Key Tag. Read more about that HERE. You can also try making your own Frosty at home with this easy 5-ingredient Copycat Wendy's Frosty Recipe!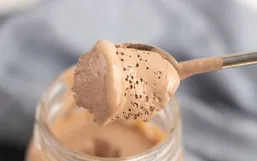 We love a good copycat recipe here at Forkly and this Wendy's chocolate frosty is no exception!
Summer is officially here and what better way to treat yourself and stay cool than with a refreshing beverage in hand!
The microwave is an amazing kitchen appliance. It can heat up leftovers quickly, help make delicious snacks like popcorn, and so...
Disney theme parks and Disney Cruise Lines may be temporarily closed and suspended but that isn't stopping Disney from finding...
Hard seltzers have become the trendiest drink as of late and for good reason!
It's time to check your freezers because over 59-thousand pounds of fully cooked frozen chicken nuggets are being recalled due to...
Disney's theme parks are renowned for many things from the exciting rides to friendly characters, and of course its delicious...
Dunkin' is renowned for its coffee, tea, and delicious donuts but now the chain is entering a new drink category by offering new...
Over the last few months, Disney has shared some of their most coveted recipes with their fans so you can at least feel like...
Summer is officially in full swing and now you can make the most of it with Shake Shack's new beverages!
Taco Bell is no stranger to innovative and exciting menu items.
National Lasagna Day is quickly approaching (July 29, 2020), and North Italia wants to help you celebrate!