In November 2019, Dunkin' partnered with Beyond Meat to launch a nationwide breakfast sandwich. But the partnership with the meat substitute company wasn't the only surprise! Snoop Dog surprised Dunkin' guests at a Dunkin' Southern California restaurant by serving up Beyond Sausage Sandwiches behind the counter and at the drive-thru.
Now, Snoop Dog is back again to share with you a new menu hack that combines his favorites, the Beyond Meat Sausage Sandwich, and a Dunkin' glazed donut to bring you the new Beyond D-O-Double G. In honor of Snoop's menu hack, you can order The Beyond D-O-Double G Sandwich at the front counter or drive-thru at participating Dunkin' restaurants nationwide from January 13 through January 19, 2020.
This menu hack is inspired by Snoop Dog's passion for plant-based protein and his love for donuts. The sandwich features a Beyond Breakfast Sausage patty with egg and cheese and is served on a sliced glazed donut. It's basically the perfect balance of sweet and savory and it's a combo you don't want to miss.
"When I got the chance to work at Dunkin' for the Beyond Sausage Sandwich launch, I got to thinking about what other Beyond Meat sandwiches we could create. Being around my favorite glazed donuts got me inspired, so today we are dropping The Beyond D-O-Double G Sandwich at Dunkin' restaurants nationwide." Snoop Dog said in a statement. To read Snoop's full interview with Dunkin', read HERE.
Dunkin' is also throwing a Beyond Bash where Americans can try a free sample of the Beyond Sausage Sandwich. The Beyond Bash is taking place on Friday, January 24, and Saturday, January 25 from 8 AM to 10 AM at participating Dunkin' restaurants and while supplies last.
That's not the only exciting news Dunkin' has to share! Dunkin' also announced that they have collaborated with Snoop to bring you a limited-edition online pop-up shop that will launch later this month. The Beyond Collection by Dunkin' X Snoop will feature exclusive apparel such as a bomber jacket, sweatshirt, t-shirt, beanie, and a green tracksuit inspired by Snoop's outfit in the Dunkin' ad! Keep your eyes peeled for the official launch day!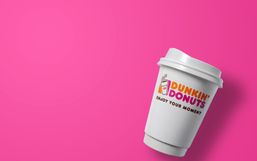 Mark your calendars because starting November 6th a Beyond Meat breakfast sandwich will be available at over 9,000 Dunkin'...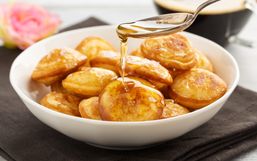 Many of us are looking for ways to stay busy and entertained while being stuck at home.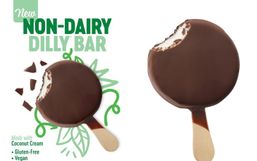 With lactose allergies and vegan diets on the rise, more restaurants are adding innovative products to cater to their customer's...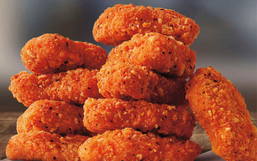 Nothing quite beats digging into a box of crispy fried chicken nuggets, right?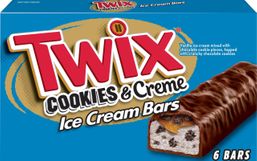 Nothing quite beats enjoying a refreshing treat on a hot summer day!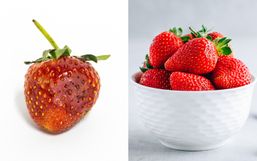 Nothing quite compares to eating a bowl of fresh strawberries but that sweet fruit never seems to last as long as we want it!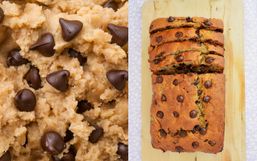 Get ready friends, there's another viral baking trend taking over the internet and it combines two of your favorite things,...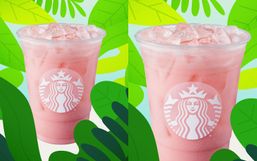 Warmer weather is officially on the horizon and to celebrate, Starbucks just released its refreshing summer menu.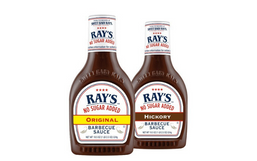 Summer is just around the corner and we all know what that means grilling season is coming too!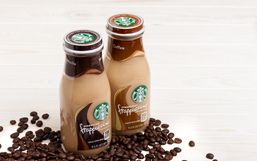 Starbucks offers several bottled drinks that you can buy at grocery stores and other retailers so you can quench your craving...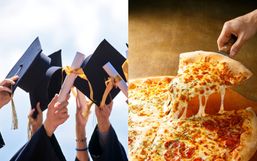 Graduation ceremonies are being canceled all over the country which means graduates will have to celebrate a little differently...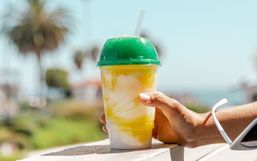 Summer is just around the corner and to make sure you're ready, Taco Bell is unveiling a refreshing drink featuring sweet...