It's that time of year, the season of giving. It's magical and wonderful – and oh, don't forget the mailman!
Related Topics (Ads):
When the Holiday season begins, it can be easy to forget about all the people you want to recognize and thank. From mailmen to teachers, garbage collectors, and the paper boy – a small token of thanks can go a long way to show love and appreciation for all they do for you.
When you start to count all those people in your world, it can add up – and fast! So we wanted to make a heartfelt gift option, that's beautifully homemade, and perfect for the chilly winter months.
Who doesn't love a warm mug of hot chocolate? Giving it in ornament form is just a great way to easily put a smile on someone's face.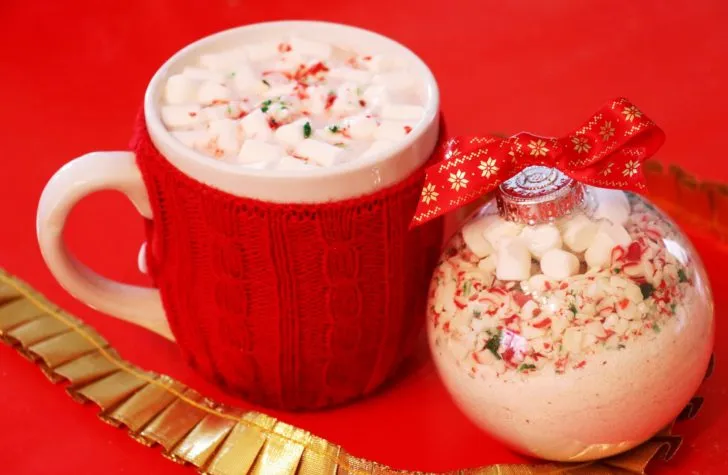 Not only are they delicious, but they serve as a beautiful Christmas tree ornament until ready to be enjoyed as a warm beverage.
This is truly the perfect little gift for so many on your gift list this year. Throw on some Christmas music, and get making a whole batch of these. They're a ton of fun to create!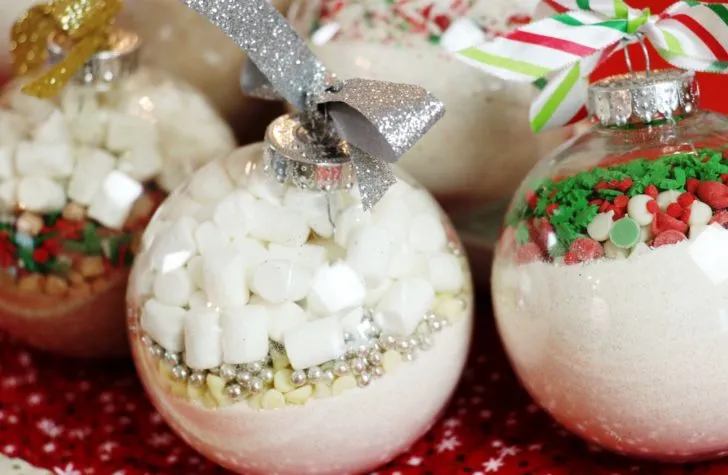 Ingredients
6 cups hot chocolate mixes (we used white chocolate, peppermint & original)
2 cups mini marshmallows
1 cup chocolate chips of choice
Assorted Holiday sprinkles
Equipment
6 clear ornament balls (we used plastic ones, found at the dollar store).
Funnels
Ribbon
Method
Remove the metal hanger top from the clear ornaments.
Using a funnel, fill 2/3 of the way with hot chocolate mix.
Next, add in chocolate chips, crushed candy canes, sprinkles, marshmallows and anything else you want! Make sure it's filled to the top so that it doesn't shake up the layers when moved.
Cap the ornaments again, and tie a ribbon on the tops of each.
When ready to enjoy, simply shake out the ornament into a mug, mix with milk or water and microwave to warm up. Enjoy!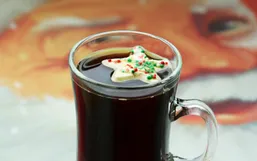 During the holidays, depending on where you live of course, it often involves gathering around with warm beverages in hand.
There's something...well...magical...yes, Christmas magical about a Reese's Peanut Butter Cup.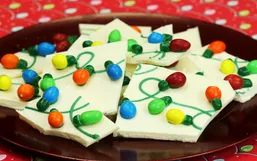 Chocolate barks are my absolute favorite go-to for large batch treats you can store for weeks and hand out as needed to neighbors,...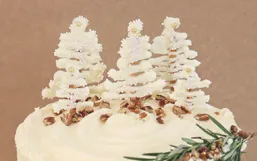 Last year, we created these adorable festive Christmas Tree Brownies, and well...the video recipe for them went viral overnight!
The holidays are known to be the hardest season of the year in terms of the age-old battle of the bulge.
The best part about Christmas for any kid (or adult for that matter) is the delicious treats that pop up everywhere.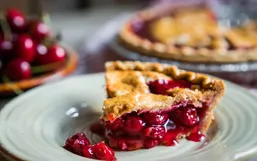 Christmas pies are a delicious addition to the holiday season. While we love the classic pumpkin pie, there are a ton of other...
A Christmas cake is the centerpiece of your holiday meal. After you're stuffed with turkey and all the fixings, the only thing...
Christmas has this tendency to sneak up on us each year. It approaches at a fast rate and before we know it the big day has...
So you've volunteered to host Christmas dinner this year. The initial voluntary statement may have sounded exciting but if you...
When the holidays roll around the first order of business is setting up the Christmas tree and decorations.
Snacks are crucial for everyone. They keep us full in between meals and quench our cravings.