Rise and shine like a holiday star this Christmas morning when you get a whiff of these delicious and traditional holiday sweet bread and Christmas loaves from around the world.
Related Topics (Ads):
We have handpicked recipes from across the globe. Each bread is savored on holiday mornings or as an evening dessert among families and friends, making the holiday extra-special and keeping with heart-warming customs. Sample the sweet and spicy flavors of breakfast cakes, yeasted bread, and wreath loaves to enjoy Merry Christmas tidings from Mexico, Germany, Holland, Croatia, France, and beyond!
Want seasonal and holiday content delivered straight to your inbox? Sign up now and receive free exclusive recipes, unique party hosting ideas and more!
2
1. Spiced Apple Loaf
Filled with warm chunks of apple, butter, sweet sultana raisins, nutmeg, and cinnamon the spiced apple loaf exemplifies all that's warm and comforting about winter for North Americans. Bake the deliciously heart-warming cake and slice it right out of the oven for a fruit-filled moist slice that's perfect with spiked coffee, tea, or hot cocoa.
3
2. German Christmas Stollen
This German-inspired, yeasted cake is a tradition in any house with an Oma (a beloved term for "grandmother" in German). Each slice is filled with a spicy combination of dried fruits such as raisins, currants, and citrus peel. Some of the spices you'll experience in this German stollen are cloves and nutmeg. All of these lovely ingredients are combined with a decadent swirl of marzipan.
4
3. Mexican Three Kings Bread
This traditionally Mexican holiday bread is fashioned in a wreath shape, and filled with cinnamon, anise seed, vanilla extract, and several cups of candied fruit. A small figurine of Jesus is also baked right into the loaf. The dinner guest who chooses the slice with the figurine baked in is expected to make the tamales for the next gathering.
5
4. Ontbijtkoek (Dutch Breakfast Cake)
This original, old-fashioned gingerbread loaf recipe hails from Holland, where the sweet, spicy smells of cinnamon, nutmeg, and molasses fill family kitchens throughout the holiday season. Once baked, the delicious smell of this moist bread will beckon guests from around the community to come to enjoy a slice smeared with butter.
6
5.Twelfth Night Epiphany Bread
Spanish King Cake, also called Twelfth Night Epiphany bread, is named because loaves are prepared on the twelfth night and eaten as part of the Feast of the Epiphany celebrations. According to French and English custom, a pea and a bean were baked into each Twelfth Night cake. Lucky guests who found them were honorably dubbed the king and queen of the night's revelries.
7
6. Julekake
This traditional Norwegian Christmas bread, known as Julekake, is like a hug on a cold, wintry day. Each cardamom-scented slice is quintessentially Christmas for Norwegians who enjoy thick raisin- and candied citron-studded slices smeared with butter and topped with slices of brown goat cheese. This yeast bread takes time, as the dough is prepared in the morning to rise multiple times before baking.
8
7. Pompe de Noel
If you've ever wondered how Christmas morning is spent in Provence, France, take a long whiff of this Pompe de Noel, a traditional Provence Christmas bread. The loaf gets its delicate sweetness from floral water, most often orange flower water is used to infuse a delicious citrus flavor to this traditional sweet, holiday morning bread.
9
8. Nana's Potica
Enjoy a potica that tastes as it came straight from Nana's kitchen. This Slovenian nut roll is traditionally served at both Christmas and Easter. This recipe will make 4 loaves so you can keep a couple for yourself and gift a couple to friends or family. This savory bread has a delicious nut filling that is made up of ground walnuts, sugar, and a couple other ingredients.
10
9. Czech Christmas Bread (Vanocka)
This is a simpler version of a traditional Czech Christmas bread. Traditionally the loaf would be made of 3 braids that decrease in size and are placed over one another. To make it easy for this recipe you'll make a simple 3-strand braid. This bread is infused with sliced almonds, raisins, and chopped citron.
11
10. Italian Panettone
Italian panettone is a fluffy Christmas bread your whole family will enjoy Christmas morning. It is essentially a sweet bread that is filled with raisins and candied oranges. Bake the bread using a round pan and finish by sprinkling icing sugar on top. Enjoy a slice with a cup of hot coffee or even wine!
12
11. Greek Christopsomo
Christopsomo is a traditional Greek Christmas bread. Christopsomo translates to "Christ Bread" and this is why the bread is adorned with a cross. This bread is full of exciting flavors such as cardamom and cloves. It also has raisins and chopped walnuts mixed in.
13
12. Romanian Cozonac
Cozonac is a simple yeast bread that will allow you to experience a little slice of Romania. This sweet bread is a little different than the past couple recipes we've been talking about. Instead of raisins and nuts, this sweet bread contains nutty cocoa swirls throughout.
14
13. Finnish Cardamom Rolls
These Finnish cardamom rolls are a delicious flaky roll that everyone will enjoy at Christmas. This treat is delicately rolled with a sugary cinnamon filling. They're also only 155 calories per roll so you can enjoy 1 or 2 guilt-free!
15
14. Bulgarian Christmas Bread (Koledna Pitka)
Delicious Bulgarian Christmas bread comes together in under an hour. Koledna pitka is enjoyed on Christmas Eve and all through the holidays. Traditionally, a silver coin would be placed inside and whoever finds the coin is expected to have good luck for the following year. Whether or not you partake in that tradition this bread is definitely worth a try and is made up of simple ingredients too!
16
15. Slovenian Potato Bread (Krompirjev Kruh)
Slovenian potato bread, known as krompirjev kruh, is a moist bread with a crusty outer layer. The bread contains one mashed potato and a few other simple ingredients. It tastes lovely with butter or jam and can be used in a delicious bread pudding once it begins to stale. This recipe will make two loaves so consider making one for your family and one to give away this holiday season!
17
16. Cranberry Cream Cheese Babka
Babka is an Eastern European Jewish tradition and can be known as a sweet yeast cake or potato pie. Traditionally, babka recipes are embellished with lovely ingredients such as chocolate or cinnamon but here, you'll use a delicious cranberry cream cheese!
18
16. Canadian Gumdrop Fruitcake
If you didn't love fruitcake before you need to try this traditional Canadian gumdrop fruitcake recipe! It's a classic Canadian Prairie recipe that is infused with chewy gumdrops and sweet fruits. This dense fruitcake is exploding in exciting textures and flavors and will pair perfectly with a warm drink.
19
17. Fruit Cake Bread Pudding
This fruitcake bread pudding may not stem from an extravagant corner of the world but it is definitely worth noting. This fruitcake bread pudding can come together in minutes. It is also a great way to use any leftover fruitcake! Combine dark fruit cake with a delicious creamy mixture and top with chunks of white chocolate. Bake in the oven for 30 minutes and garnish with fresh pomegranate seeds and chopped walnuts.
20
18. Eggnog Bread With Rum Glaze
Eggnog may have originated from medieval Britain but this recipe is new and exciting and may certainly become a new Christmas tradition in your household. This eggnog bread is infused with spiced rum, nutmeg, vanilla and of course, eggnog. You'll also be provided with a luxurious eggnog rum glaze that complements the bread perfectly!
21
19. Chocolate Chip Banana Bread
Banana bread is a classic American recipe and can be enjoyed on Christmas morning as well as all year round! Indulge in a classic banana bread recipe that is embellished with delicious chocolate chips. This recipe is simple, requires minimal ingredients and can be put together quickly!
22
20. Apple Cinnamon Bread
I love cinnamon all year round but especially over the holidays! This apple cinnamon bread is fragrant, sweet and would make a delicious Christmas morning breakfast. This recipe is similar to the spiced apple loaf but doesn't contain any chopped nuts or raisins and is incredibly moist! This bread is flavored with chunks of apple, cinnamon, ginger, and nutmeg. It also has a wonderfully moist texture thanks to the addition of Greek yogurt.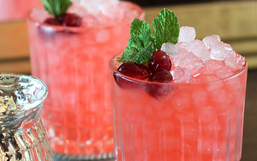 The holidays are right around the corner and you know what that means...parties! And parties usually mean drinks...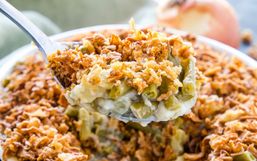 The holidays are my favorite time of year. Mostly because of the twinkly lights, the sparkly ornaments on a dazzling tree and of...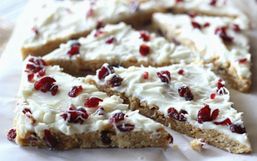 Call me eager but as soon as Halloween is over I'm ready for Christmas!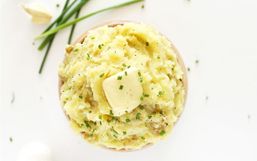 For those who follow a vegan diet understand the struggle of attending a holiday dinner with non-vegans.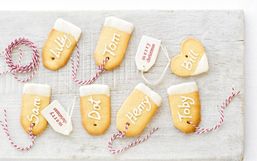 When the holidays roll around the first order of business is setting up the Christmas tree and decorations.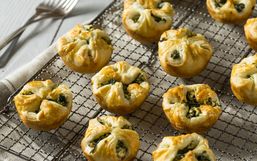 The holidays are the busiest time of year! There are countless Christmas parties, dinners, family gatherings, and potlucks.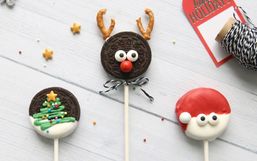 Snacks are crucial for everyone. They keep us full in between meals and quench our cravings.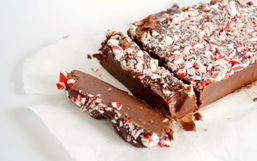 My favorite thing about the holidays is time spent with family, however, my second favorite thing has to be the delicious food!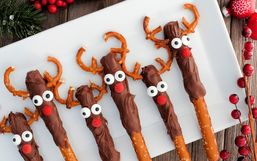 With Christmas coming, your children may be invited to bring food for their class Holiday party.
The holiday season seems to creep up on us each year.  After all, we're busy gift shopping, grocery shopping and preparing menus...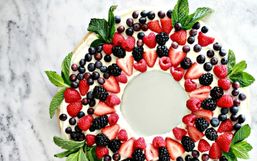 Dessert is and has always been the highlight of any holiday dinner, and this year is no exception.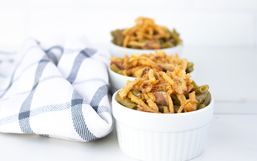 Do you love drool-worthy casseroles? Then get ready for a true treat!