During the holidays, depending on where you live of course, it often involves gathering around with warm beverages in hand. When you want to fancy it up, you add whipped cream of course! Adding a special touch to your holiday hot drinks is a simple and easy way to up your hosting game, and leave your guests warmed with holiday cheer.
Related Topics (Ads):

Ingredients
1 1/2 cups Heavy Whipping Cream
1/4 cup White Sugar
Colored Sugar
Holiday Sprinkles
Equipment
Mixing Bowl
Hand or Stand Mixer
Baking Sheet
Parchment Paper
Spatula
Small Holiday Cookie Cutters
Method
Combine whipped cream and sugar in a bowl. Using your hand mixer, slowly begin whipping building up speed as not to create too much splatter. Continue whipping until thick peaks form, and you've made whipped cream!
Spread your whipped cream out evenly on your parchment lined baking sheet.
Add sprinkles!
Freeze overnight.
Cut out shapes using cookie cutters, and place them back in the freezer until ready to serve.
Place 1-3 whipped cream melts on top of a warm beverage, and let them melt away creating a whipped cream topping to your hot drink.
There's something...well...magical...yes, Christmas magical about a Reese's Peanut Butter Cup.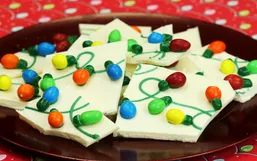 Chocolate barks are my absolute favorite go-to for large batch treats you can store for weeks and hand out as needed to neighbors,...
Candy canes are basically a Christmas holidays mascot. The peppermint candy sticks with a hook on the top, so you can hang them on...
The holidays are known to be the hardest season of the year in terms of the age-old battle of the bulge.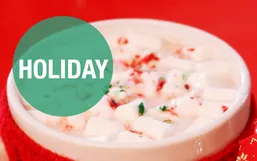 It's that time of year, the season of giving. It's magical and wonderful - and oh, don't forget the mailman!
The best part about Christmas for any kid (or adult for that matter) is the delicious treats that pop up everywhere.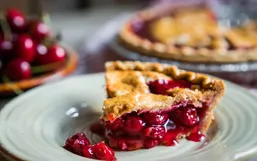 Christmas pies are a delicious addition to the holiday season. While we love the classic pumpkin pie, there are a ton of other...
A Christmas cake is the centerpiece of your holiday meal. After you're stuffed with turkey and all the fixings, the only thing...
Christmas has this tendency to sneak up on us each year. It approaches at a fast rate and before we know it the big day has...
So you've volunteered to host Christmas dinner this year. The initial voluntary statement may have sounded exciting but if you...
When the holidays roll around the first order of business is setting up the Christmas tree and decorations.
Snacks are crucial for everyone. They keep us full in between meals and quench our cravings.