The weather is getting colder and we've all started planning our Christmas parties. It's hard to get creative with the main dishes, but our imaginations go wild for Christmas desserts. The holiday season is really all about the cookies, chocolates, and cakes. We found 7 amazing Christmas party dessert ideas. We have the classic yule log and mine pies, with some fun additions like candy cane cheesecake and hot chocolate stir sticks. What are your Christmas party plans?
Related Topics (Ads):
*Click the image or bottom link to view the full recipe.
7. Santa Hat Brownies
These adorable little dessert bites are a perfect combination of chocolate and fruit. Make or buy brownies and cut out small circles. Top with a delicious mascarpone buttercream frosting and stick a hulled strawberry on top. Add a dab of icing on the top of the strawberry to complete the look.
[Source: Daisy's World]
6. Christmas Yule Log
This traditional Christmas dessert is a show stopper. It takes a bit of time to put together, but the result is beautiful. Decorate the log by dragging a fork over the icing to make wood grain. Top with cranberries or icing sugar. Meringue mushrooms are easy to make and look super cute on the log. To make meringue mushrooms, the Joy of Baking has a fool proof recipe.
[Source: Sydney's Kitchen]
5. Almond Sherry Christmas Trifle
This adult dessert has some amazing flavors. It's best made a few days ahead of serving so that the flavors can really mingle. Just don't add the whipped cream and pralines or else it will get too soggy. You can make this recipe child friendly by skipping the sherry.
[Source: Gourmet]
4. White Chocolate Candy Cane Cheesecake
This rich and luxurious cake has white chocolate melted into the better. Oreo cookie crumbs make the crust, because chocolate and mint are the perfect combination. The red and green colors from the candy cane make this dessert amazingly festive.
[Source: Once Upon A Cutting Board]
3. Rice Krispie Snowballs
These adorable balls looks like cake pops but are even easier to make. The balls are made from rice krispies, but it's got some surprise ingredients. Crushed candy canes and white chocolate are incorporated into the balls, giving a big punch of flavor with each bite. Use miniature candy canes to give the balls a cute handle. These are the perfect bite after a big dinner.
[Source: Add A Pinch]
2. Apricot and Hazelnut Mince Pies
These mince pies are a play on the traditional Christmas dessert. Firstly, they're made gluten free! You can be confident serving this delicious recipe to all your guests. The mince filling also has some surprises. They're flavored with a refreshing blend of apricots, figs, hazelnuts, and banana.
[Source: BBC Good Food]
1. Hot Chocolate Stir Sticks
After a huge meal, sometimes you can't possibly think of dessert. In these occasions, a cup of tea or coffee is more than welcome. Change it up this Christmas with a cup of hot chocolate. Serve these adorable stir sticks are made from candy cane sticks with a marshmallow base. Use white chocolate to stick everything together.
[Source: Bridgey Widgey]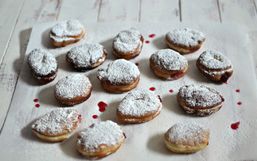 Aside from opening up a can each year when Thanksgiving rolls around, how often do you cook with cranberries?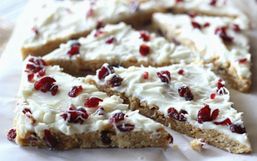 Call me eager but as soon as Halloween is over I'm ready for Christmas!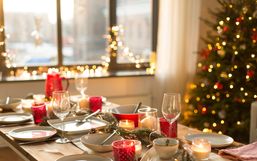 So you've volunteered to host Christmas dinner this year. The initial voluntary statement may have sounded exciting but if you...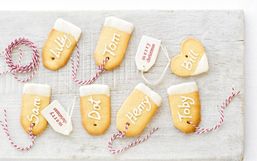 When the holidays roll around the first order of business is setting up the Christmas tree and decorations.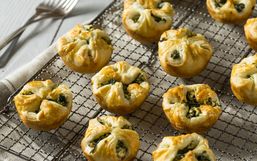 The holidays are the busiest time of year! There are countless Christmas parties, dinners, family gatherings, and potlucks.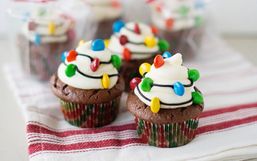 Cupcakes are relished all year round. You can enjoy them for birthdays, holidays, any celebration really, or to treat yourself!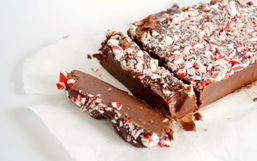 My favorite thing about the holidays is time spent with family, however, my second favorite thing has to be the delicious food!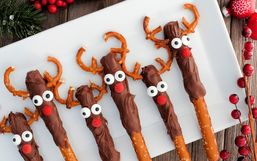 With Christmas coming, your children may be invited to bring food for their class Holiday party.
The holiday season seems to creep up on us each year.  After all, we're busy gift shopping, grocery shopping and preparing menus...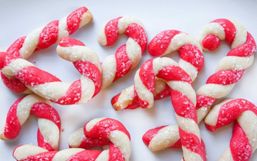 Looking for Christmas-themed food ideas for the annual office potluck party?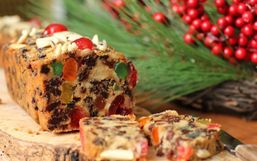 Rise and shine like a holiday star this Christmas morning when you get a whiff of these delicious and traditional holiday sweet...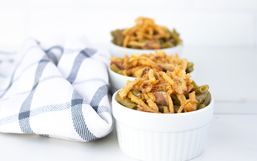 Do you love drool-worthy casseroles? Then get ready for a true treat!