Shortbread is one of the most popular types of cookies during the Christmas season. There are so many unique and delicious shortbread recipes to choose from, which is why this delectable treat scored a spot on our 12 Desserts of Christmas list.
Related Topics (Ads):
Below you will find 12 tasty shortbread cookie recipes that will melt in the mouths of your friends and family members this year.
So, let's get started!
12. Raspberry Almond Shortbread Cookies
These holiday-inspired shortbread cookies are perfect for the Christmas season but they're so delicious you'll want to make them all year round. The combination of raspberry and almond give the cookie a rich – but not overwhelmingly sweet – flavor.
[Source: CookingClassy]
2
11. Christmas Star Chocolate-Dipped Shortbread Cookies
These festive star cookies are perfect for an office potluck or to send to school with your kids. They're the perfect size (not to much but just enough) and you can decorate them in a variety of colors and styles to make each batch truly unique.
[Source: PersnicketyPlates]
3
10. Whipped Shortbread Cookies with Icing
These light and fluffy shortbread cookies with icing and sprinkles are perfect for Christmas entertaining and holiday parties. You can dress each one up different and use more festive colors if you want them to look really Christmasy.
[Source: HouseandHome]
4
9. Shortbread Bites
It's everyone's favorite cookie transformed into little bite size pieces of heaven. The great part about these little treats is that they prevent you from eating too much at one – protecting your waistline during the holiday season. These are also a perfect dessert to send with kids to school so they can share the deliciousness with their friends.
[Source: Delish]
5
8. Chocolate-Dipped Shortbread Cookies
What's better than a classic (and delicious) shortbread cookie? A classic (and delicious) shortbread cookie dipped in chocolate – that's what! These bite size cookies have the perfect amount of sweetness. If you don't like your cookies sweet, you can always opt for a white chocolate coating instead.
[Source: PrettySimplySweet]
6
7. Cranberry Shortbread Cookies
Cranberries have been a Christmas staple for many decades. In this recipe, mouth-watering pieces shortbread is perfectly complimented with festive flavors of cranberry and orange. It really doesn't get any better than that!
[Source: MomOnTimeOut]
7
6. Chocolate Shortbread Cookies
A chocolate twist on a classic shortbread cookie recipe, this has been a favorite choice for cookie lovers all over the world. This recipe uses sweetener instead of sugar to cut the calories but feel free to use sugar instead – after all, if there's a time of the year you can get away with indulging, it's the Christmas holidays!
[Source: SimplySuzanne's]
8
5. Cinnamon Chip Christmas Tree Shortbread Cookies
These melt-in-your-mouth cookies are delicious enough on their own but the creamy texture of the icing (not to mention the sprinkles) make them one of the best shortbread cookie recipes we've come across. Using a Christmas tree cookie cutter instead of standard circle cookies really dresses up this dessert for the holiday season.
[Source: BarbaraBakes.com]
9
4. M&M Christmas Shortbread Cookies
M & M's and Christmas together? What could possibly be more natural? M & M's pretty much go with anything really – and shortbread cookies are no exception. This recipe is sure to be a hit with everyone in your family. Bet you can't eat just one!
[Source: SomethingSwanky]
10
3. Lemon Shortbread Cookies
These aren't exactly the most festive cookies, but what they lack in appearance they make up in taste. This classic lemon shortbread cookie recipe can be dressed up just like any other Christmas cookie – with a few sprinkles or a bit of red or green icing. Plus, the lemon flavor makes them unique and delicious.
[Source: BakingWithBlondie]
11
2. Shortbread Secret Kiss Cookies
The only thing better than M&M's and shortbread is kisses and shortbread. This recipe is a wonderful adaptation of chocolate kiss cookies, this cookie has one delicious difference from the original: the chocolate kiss is hidden inside.
[Source: CakesCottage]
12
1. Toblerone Shortbread Cookies
The only thing better than caramel kisses and shortbread is Toblerone and shortbread. If you like Toblerone bars then you'll love these delightful cookies. The best part? They're incredibly easy and pretty much foolproof when it comes to baking them. For that reason, this is our must-bake shortbread cookie of the season! Enjoy!
[Source: MilkandHoneyCafe]
There's something...well...magical...yes, Christmas magical about a Reese's Peanut Butter Cup.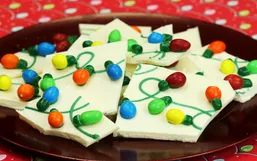 Chocolate barks are my absolute favorite go-to for large batch treats you can store for weeks and hand out as needed to neighbors,...
Candy canes are basically a Christmas holidays mascot. The peppermint candy sticks with a hook on the top, so you can hang them on...
The holidays are known to be the hardest season of the year in terms of the age-old battle of the bulge.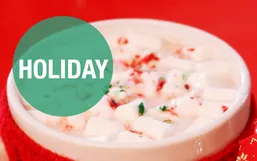 It's that time of year, the season of giving. It's magical and wonderful - and oh, don't forget the mailman!
The best part about Christmas for any kid (or adult for that matter) is the delicious treats that pop up everywhere.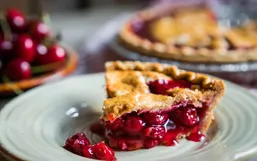 Christmas pies are a delicious addition to the holiday season. While we love the classic pumpkin pie, there are a ton of other...
A Christmas cake is the centerpiece of your holiday meal. After you're stuffed with turkey and all the fixings, the only thing...
Christmas has this tendency to sneak up on us each year. It approaches at a fast rate and before we know it the big day has...
So you've volunteered to host Christmas dinner this year. The initial voluntary statement may have sounded exciting but if you...
When the holidays roll around the first order of business is setting up the Christmas tree and decorations.
Snacks are crucial for everyone. They keep us full in between meals and quench our cravings.