I'm a bit of a subscription box junkie. Meaning, I've been around the block a few times and had my fair share of these subscription-based programs and their offerings conveniently delivered to my doorstep. It's the adult version of a Kinder Surprise egg, in my opinion.
Related Topics (Ads):
After a few, you'll realize that sometimes these boxes are amazing, and sometimes…well, they just fall flat. The purpose of a subscription box is to let you sample products curated for each month/season that you may not have discovered before. When you get a box that's a total win, you probably saved a ton of money too.
With the Keto Diet being all the rage, we wanted to dive in and try a KetoCan subscription box to review, and KetoCan kindly sent us their latest to try out.
So, what did we think?
Actually – to be completely honest, this was one of the best boxes we've ever seen. Why? Because there was no "fluff" in it, being unnecessary products that we'll never use, or products so outside the box that it didn't even make sense. I don't think there's one item in the box that we thought "meh" about. Each item seemed to serve a different need or purpose, and frankly, we just got cookies in the mail, so we are not about to complain.
Here's what it included:
2 packs almond protein powder
1 bottle Greek Goodness Superfood Dressing
1 full-sized package of Flax Crackers
1 bag of Keto Waffle Mix
1 container of Keto hazelnut spread
1 container of cookies
1 bottle of cold brew coffee
I was really impressed by the full-sizes on all the products What else, it included all the places to shop for these items and some coupon codes as well. I can see Keto-dieters definitely re-orders these items as well because they're life-applicable!
Another little touch that really just brought it all home was the inclusion of recipes. Sure, we have access to the internet and Pinterest for some new ideas, but when they literally come to your doorstep, it's just nice. The recipes included A meal, a salad, and a dessert!
Want to grab your own KetoCan box?
You can right HERE.
+
Use code "FORKLYKETO" to get an extra 10% off too!
Forkly.com is a participant in an affiliate advertising program designed to provide a means for sites to earn advertising fees by advertising and linking to Forkly.com
Related Topics (Ads):
Switching to any new diet can be difficult. Often, you're forced to give up the foods you love but I believe the key to success is...
Starting a new diet isn't the hard part but being consistent and dedicated is!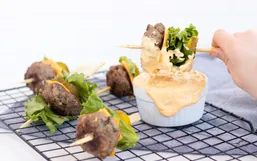 These Big Mac Bites are absolutely drool-worthy and the Copycat Big Mac Sauce is spot on - you wouldn't even know it didn't come...
Summer is in full swing and what better way to celebrate the warm weather than to dig into delicious food!
Diets can be so hard to follow especially when strong cravings hit.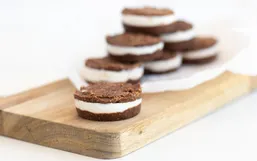 Fat bombs are an essential part of the Keto diet, allowing you to intake a large amount of healthy fats in just a couple of bites.
Starting a new diet can be daunting and difficult and staying committed to that diet can be even harder.
Following the keto diet means that you've committed to eating a diet that is high in fat, low in carbs and moderate in protein.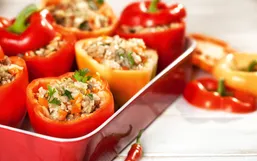 Committing to the keto diet requires hard work and dedication, especially if you want to remain in ketosis.
Following a diet is never easy -- it requires planning, motivation, and most of all, dedication.
Holidays are great because they generally mean you get to spend more quality time with friends and family and feast on delicious...
There is a lot to look forward to in fall. For starters, the crisp air brings on beautiful changing leaves, apples are ready to be...