Thanksgiving is just around the corner and people are planning their menus. Many families celebrate with a multiple course dinner, starting with soup. This is the perfect opportunity to kick your dinner off on a high note. We love mixing up the flavors and putting in something unexpected. All these recipes were submitted by people like you. What are you serving this Thanksgiving?
1. Spiced Pumpkin Carrot and Sweet Potato Soup
This classic soup has all the flavors of Thanksgiving in one delicious bowl. The richness of the squash makes this a perfect meal on its own. The sweet pumpkin works beautifully with the meaty mushrooms. Serve this soup warm and drizzle spicy chipotle oil for an extra kick. A great extra addition would be bacon sprinkled over top.
2. Asparagus Soup
This vibrant green soup is creamy and a little spicy. It will blow you away! Asparagus can be hard to find this time of year. When buying a bundle of asparagus in store, check for flexibility and color. They should have a bit of give but shouldn't be too wobbly. If you can't find fresh asparagus, frozen is the next best thing. They flash freeze it so it should be just as tasty as fresh.
3. Slow Cooker Baked Potato Soup
This warming soup has all the pieces of a delicious baked potato. The slow cooker instructions means you will have extra room on your stove. We love to top this with baked potato fixings, including cheese and bacon. It's a warming soup that's quite filling. If you're using this as a first course, make sure you give out small portions.
4. Minestrone Soup
This classic Italian soup is warm and filling. The ingredients can vary, so use your left over vegetables for this dish.
5. Roasted Butternut Squash Soup
Top this hearty soup with candied pumpkin seeds for a special touch. Cinnamon and ginger flavor this thick soup and add a great spicy contrast. If you want your soup thinner, just add hot vegetable stock to taste.
6. Cleansing Detox Soup
Fall is a time when we get back into our regular routines, so why not start by cleansing your body and filling it will all the good nutrients it needs to give you lots of energy?!
7. Creamy Broccoli White Bean Soup
We love how green this beautiful soup is! It would be the perfect start to a festive meal. The simple soup base is made simply to bring out the true flavor of the broccoli. To top it off, white beans are added to give dimension to the dish.
8. Lobster Bisque
Change it up with a great seafood soup. This dish would be unexpected but your guests will be amazed at the flavors. Our first Thanksgiving probably had lobsters served, so pay homage with this dish. If fresh lobster is too expensive, look for cold pack canned lobster. You can find it in the freezer section in large grocery stores.
9. French Onion Soup
We adore this cheesy, warming soup. The caramelized onions in the broth will be the perfect start to a meal. This soup is amazingly easy to make and yet packed a heck of a punch with the flavor. It's simple, just an onion, and old piece of bread, and some cheese make this soup. Cutting your onion in different shapes change the flavor of this soup, so experiment to find your preference.
10. Maple Cream Sweet Potato Soup
Consider this the Pumpkin Spice Latte of soups. It screams Autumn, is creamy and warms your soul.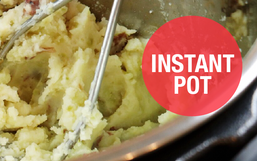 When it comes to making mashed potatoes, one word may enter your mind..."tedious".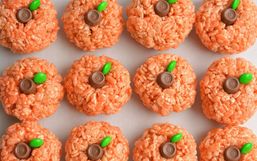 I love holidays because it gives everyone a chance to unwind and spend quality time with those you love.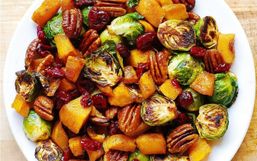 Like many holidays, Thanksgiving is an opportunity to spend quality time with friends and family.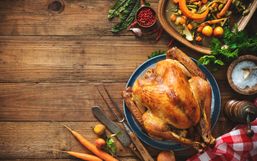 The highlight of every Thanksgiving dinner is the giant turkey. This 14+ pound bird is one massive main dish.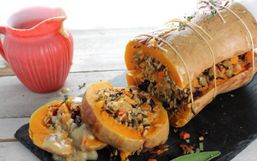 When I made the decision to adopt a plant-based diet I had many comments from friends saying things such as "I wish I could but...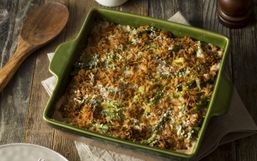 After all the hours and hard work you put into Thanksgiving dinner, it's eaten within half an hour and you're left with a ton of...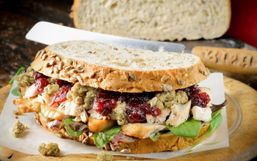 In addition to family time, one of the best things about a holiday like Thanksgiving is the food.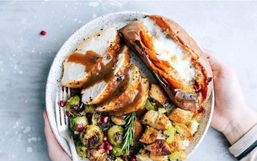 Not everyone hosts or attends a big Thanksgiving feast and that is okay!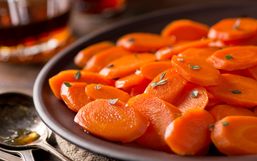 Thanksgiving preparation can be both exciting and exhausting. This lovely holiday is a chance for us to share a meal with those we...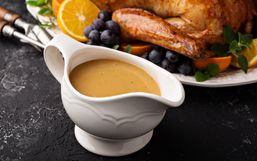 The holidays are known to be the hardest season of the year in terms of the age-old battle of the bulge.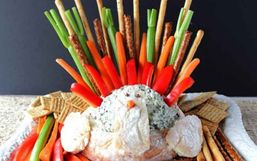 Potlucks are fun for everyone. It's an excellent opportunity for a group of people whether it be family, co-workers or...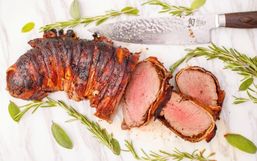 Committing to the keto diet requires hard work and dedication, especially if you want to remain in ketosis.