Are you entertaining a bunch of vegetarians this Thanksgiving holiday season? When a holiday typically revolves around turkey and gravy, it can be a challenge to come up with a creative vegetarian menu that won't make your veggie-loving guests feel like an afterthought. If you're a vegetarian yourself, you've probably got some experience in making sure you're well-fed, even during the most meat-centric holidays, however everyone can always use a little kitchen inspiration from time to time. So whether your niece and her boyfriend are recently-turned vegetarians, or you just want to shake things up this season, here are a few vegetarian recipes to make your Thanksgiving table a plant-based wonderland this year:
Related Topics (Ads):
1. Artichoke Gratin Toasts
Let's start with some super-satisfying vegetarian starters and appetizers. I know that so many favorite pre-dinner morsels start with bacon-wrapped something or other, but there are other ways to satisfy with flavors you won't find everyday. Like these rich and cheesy artichoke gratin toasts, the recipe might make six large toasts but we suggest making double because I guarantee your guests will want seconds.
https://smittenkitchen.com/2015/04/artichoke-gratin-toasts/ Photo by: Smitten Kitchen
2. Smoky Eggplant Dip
Hummus has seen its day and as a vegetarian, it's not often that this chickpea dip sparks any resemblance of excitement whatsoever. I always like to have some sort of dip out at any group gathering so explore the veggie-path less traveled with this easy and unique smoky eggplant dip. Make sure you have plenty of pita chips on hand because you're gonna need them!
https://smittenkitchen.com/2014/08/smoky-eggplant-dip/ Photo by: Smitten Kitchen
3. Carrot Soup with Tahini and Crisp Chickpeas
It's always nice to start your Thanksgiving meal with a warm bowl of fall comfort in the form of soup, but pumpkin and squash soups have become such a staple in most people's weekday repertoire that they lack that glimmer of something special that you want for your holiday meal. Instead, opt for this equally beautiful carrot soup with a tahini and crispy chickpea topping that's sure to wow all of your guests.
https://smittenkitchen.com/2013/01/carrot-soup-with-tahini-and-crisped-chickpeas/ Photo by: Smitten Kitchen
4. Autumn Apple and Spinach Salad
A salad might seem like a bit of a cop-out when it comes to vegetarian dishes, but I'm a firm believer that you do in fact, make friends with salad. Especially if we're talking about this beautifully fresh, seasonal salad packed with crunchy apple slices, sweet dried cranberries, tangy goat cheese and nutty toasted walnuts.
http://www.gimmesomeoven.com/my-favorite-apple-spinach-salad/ Photo by: Gimme Some Oven
5. Miso Roasted Brussels Sprouts
Side dishes are another Thanksgiving meal component that don't take much effort to veg-ify. I know that Brussels sprouts taste especially good with a sprinkle of bacon, but you can get that similar umamai flavor from the addition of some salty, savory miso. The sprouts become caramelized as they cook and almost give you that same satisfaction you'd get from a nicely seared piece of meat (I said almost).
http://www.gimmesomeoven.com/miso-roasted-brussels-sprouts/ Photo by: Gimme Some Oven
6. Sweet Potato Casserole
You can't forget a classic! The sweet potato casserole is a Thanksgiving staple and it fits in quite easily on a vegetarian holiday menu since it doesn't contain any meat. My only gripe with this classic side dish is that sticky-sweet marshmallow topping you usually see. Now I'm not against marshmallows, far from it in fact, but I just can't stand them as part of my main meal. Put the mallows back in the dessert category where they belong and opt for this version which still has all those warm spice flavors and a nutty, toasted pecan topping.
http://www.gimmesomeoven.com/sweet-potato-casserole-recipe/ Photo by: Gimme Some Oven
7. Butternut Squash Cornbread Stuffing
Contrary to popular belief, you can have delicious, savory stuffing without the addition of bacon, sausage or meat of any kind. This cornbread stuffing with butternut squash, apples and tart cranberries is pretty as a picture and will make the perfect addition to your line-up of Thanksgiving side dishes.
http://lifemadesweeter.com/2014/11/slow-cooker-butternut-squash-cornbread-stuffing-sweet-potatoes-apples-cranberry/ Photo by: Life Made Sweeter
8. Hasselback Potatoes
When turkey gravy is off the menu, you might as well wave bye bye to the standard mashed potatoes and say hello to a new style of spud. With only four ingredients, these hasselback potatoes are actually much easier to pull off than they look, and they're bound to impress all your Thanksgiving guests this season.
http://www.bonappetit.com/recipe/hasselback-potatoes Photo by: Bon Appetit
9. Savory Green Bean and Mushroom Tart
Now this is the part where things get interesting… deciding on a Thanksgiving main dish to meet vegetarian requirements is no easy task. I mean it's called 'Turkey Day' for pete's sake. Forget trying to compete with a turkey by forming something bird-like out of tofu, seitan and tempeh and just go for something really different, but equally satisfying. This gorgeous green bean and mushroom tart will satisfy all your guests with sharp blue cheese crumbles and crispy fried shallots.
http://www.aspicyperspective.com/savory-tart-green-bean-mushroom-tart/ Photo by: A Spicy Perspective
10. Vegetables Wellington
With an ingredient list the length of your arm and a combined prep and cook time of five hours, you're probably wondering why you'd ever want to subject yourself to this kind of project at Thanksgiving. Well my friends, flavor. That's why. If you're cooking for a predominantly vegetarian crowd this season, preparing and serving this robust fall vegetable wellington is going to wow their little veggie-loving socks off. And not only that, but it's also going to earn you a gold star in the vegetarian cooking world, I can assure you.
http://www.seriouseats.com/recipes/2014/11/vegetables-wellington-the-ultimate-plant-based-vegan-holiday-roast-recipe.html Photo by: Serious Eats
11. Butternut Squash Alfredo Stuffed Shells
Pasta might seem like a bit of a departure from a traditional Thanksgiving meal, but when you stuff these shells with a filling of sweet, roasted butternut squash, they start to fit the mold a little bit better. Topped with creamy alfredo sauce and buttery panko breadcrumbs, this is a Thanksgiving entree that will please everyone at your table (including the vegetarians of course).
http://www.gimmesomeoven.com/butternut-squash-alfredo-baked-shells-recipe/ Photo by: Gimme Some Oven
12. Glazed Vegetable Lentil Loaf
If you're looking for a vegetarian main that takes the place of meat in a more traditional way, look no further than this gorgeous glazed vegetable lentil loaf. Packed with veggies and fiber-filled lentils, this loaf is guaranteed to fill up those hungry appetites and the tangy-sweet glaze of maple syrup, ketchup and balsamic vinegar will have your guests asking for "more please!".
http://www.simple-veganista.com/2012/11/the-ultimate-vegetable-lentil-loaf.html Photo by: Simple Veganista
13. Vegan Pumpkin Swirl Cheesecake

Moving onto desserts, this isn't a difficult category to work around vegetarians, because if you're putting meat in your desserts please… stop, you're doing it wrong. To up the ante, I've decided to give you a few suggestions for killer vegan dessert recipes for your holiday, because sometimes vegetarian and vegan go pretty much hand in hand. This vegan pumpkin cheesecake will keep everyone at your dinner table happy AND won't exclude anyone from eating dessert this year!
http://minimalistbaker.com/vegan-pumpkin-swirl-cheesecake/ Photo by: Minimalist Baker
14. Gooey Pumpkin Spice Chocolate Pudding Cake

It may not look the prettiest, but this vegan dessert is one that will warm the very souls of all your Thanksgiving guests. Gooey, rich and full of flavor from fall spices like cinnamon and nutmeg, this chocolate pudding cake will be a winner every time.
http://ohsheglows.com/2014/10/10/gooey-pumpkin-spice-latte-chocolate-pudding-cake-vegan-gluten-free/ Photo by: Oh She Glows
15. Vegan Cranberry Pecan Cake

With gorgeous flecks of ruby red peeking through, this vegan cranberry pecan cake will look pretty as a picture on your Thanksgiving table this year. Everyone will love the contrast of sweet and tart flavors and the vegan cream cheese frosting takes it to whole new levels of vegan dessert delight.
http://willowbirdbaking.com/2011/12/22/cranberry-orange-pecan-cake-vegan/ Photo by: Willow Bird Baking
Christmas will be here before you know it, so it's time to pull out your decorations and start baking!
Christmas is just around the corner and we're all looking for great appetizer recipes.
The weather is getting colder and we've all started planning our Christmas parties.
Shortbread is one of the most popular types of cookies during the Christmas season.
Gingerbread is one of the most popular Christmas treats. A popular children's craft is to make a gingerbread house.
Christmas is a great chance to spend time with family and friends. Choosing gifts to give your loved ones can be hard.
Eggnog can be a hot topic over the holidays. Some tend to think it's a disgusting concoction, while the rest of us are swooned by...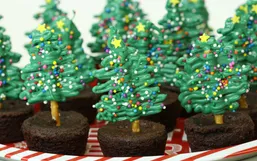 We've all been there. You need to bring a dessert to a Holiday function and you're lacking time, or general baking skills.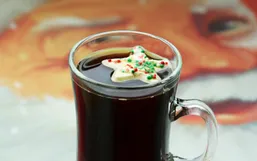 During the holidays, depending on where you live of course, it often involves gathering around with warm beverages in hand.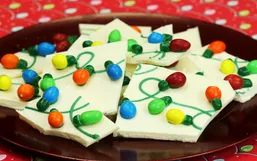 Chocolate barks are my absolute favorite go-to for large batch treats you can store for weeks and hand out as needed to neighbors,...
Candy canes are basically a Christmas holidays mascot. The peppermint candy sticks with a hook on the top, so you can hang them on...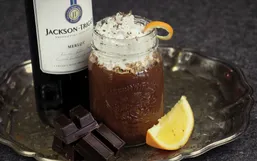 I don't know about you, but finding more ways to enjoy red wine is something that makes my ears perk up, and my eyes go wide.