I don't know about you, but finding more ways to enjoy red wine is something that makes my ears perk up, and my eyes go wide.  For all these years, I've enjoyed a glass of red wine and a bite of dark chocolate in the evenings because they compliment each other so well. The chocolate brings out the flavors in the wine, and the wine brings a richness to the chocolate. So bringing the two together in melted and warmed drinking form, is definitely something everyone needs to try. It's rich and creamy and a elegant finish to one's night. Want to make this for a crowd? Duplicate this recipe for as many servings as you need, and toss it in a crockpot/slow cooker until melted, and set to warm to ladle and serve all night long.
Related Topics (Ads):
Ingredients
2/3 cup semi sweet chocolate, chopped (or semi sweet chocolate chips)
2/3 cup red wine (we used merlot!)
1/2 cup milk
1/2 cup half and half cream
1/2 teaspoon vanilla
Whipped cream for topping (optional)
Chocolate shavings for topping (optional)
Equipment
Saucepan
Whisk
Measuring Cups
Method
Combine all ingredients in a small saucepan over medium-low heat, stirring constantly until chocolate is melted, and mixture is hot.
Serve in a mason jar, wine glass, or mug. Optionally, top with whipped cream and chocolate shavings.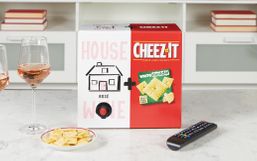 Do you know what FOMO is? Fear of missing out. And that's how you're going to feel once you hear that the epic Cheez-It and...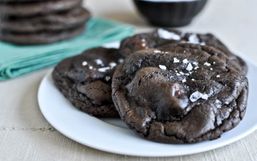 Happy Chocolate Day, everyone! In honor of both Valentine's Day and Chocolate Day (which just happen to fall a few days apart)...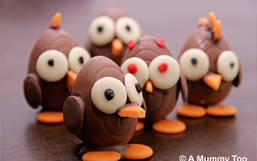 Looking to make this Easter memorable for your kids? We have all the recipes you need to make this holiday season fun and...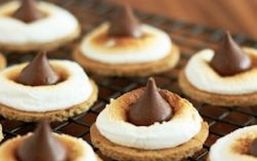 Father's day is fast approaching - do you know what you're going to do to make this Father's Day special for your dad?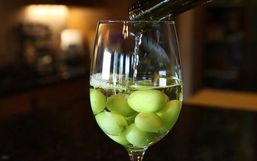 Summer is when chilled wines make their honorary debut back onto patios, backyards and poolsides everywhere.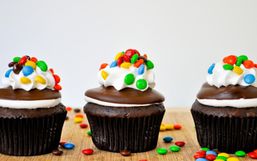 You know them, you love them, you quietly whisper "melts in your mouth, not in your hands" as you tip your head back and toss...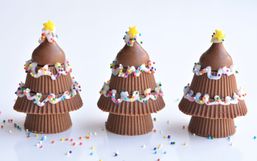 There's something...well...magical...yes, Christmas magical about a Reese's Peanut Butter Cup.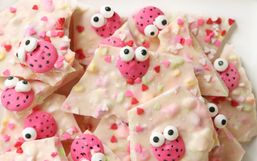 Valentines is that lovey-dovey holiday that usually sneaks up on us and then demands attention, all at once.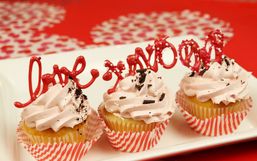 This past Christmas we created little brownie toppers out of chocolate candy melts, made to look like Christmas trees (see them...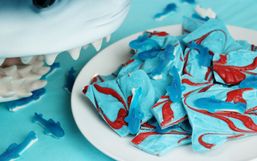 This recipe is actually a brain child of mine from about 3 years ago when I was pitching ideas to my chocolatier Aunt for ways we...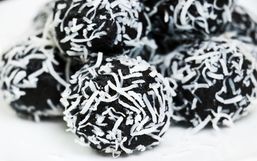 We are HUGE fans of the no-bake energy bites here at Forkly. We understand the need and importance of a few factors when it comes...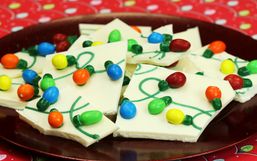 Chocolate barks are my absolute favorite go-to for large batch treats you can store for weeks and hand out as needed to neighbors,...