Planning parties can be both fun and stressful. Often, parties start with some sort of theme, and then the party decorations follow. Unfortunately, it can become costly, quick! With that in mind, we're going to show you how you can throw a fabulous party on a budget!
The key element to ensure you throw a party on a budget is to use items found at your local dollar store! We've searched high and low to not only find you some great products but a few awesome tutorials to help your party stand out.
1. Balloons
It doesn't matter the celebration, balloons are always a good idea!  The dollar store carries a large assortment of different balloons that range in different colors, patterns, and shapes.
You don't have to purchase over-priced balloons from a party store because you can achieve the same result from the dollar store! Further, some dollar stores even offer helium.
2. DIY Balloon Arch Tutorial
Want to make a big impact at your party? Create an epic balloon arch using this easy tutorial! This design hack will seriously have you looking like a professional party decorator!
All you'll need are balloons, fishing line, a plastic needle, and a pump. Some of these materials you may already have on hand but if not, they can be found at the dollar store! While this tutorial uses pink balloons you can implement this same idea using any color to suit your party theme! You could even consider tucking in faux flowers or greenery in between the balloons.
3. Table Cloths
An easy way to dress up a boring plastic folding table is to add a table cloth. Thankfully the dollar store carries tables clothes for both rectangular and circular tables.
They come in many different colors and are disposable. This means you won't have to worry about ruining your own table cloths and it creates an easy clean up too.
4. Disposable Tableware
Once your tables are set up and the table cloths are in place it's time to jazz up your table. The dollar store also carries a large assortment of disposable tableware.
You'll be able to find everything from paper straws, cutlery, and even napkins and plates. Many of these items will be offered in different colors and patterns which means there is something for every type of party! Disposable products are a great idea for any party as it will alleviate some of the cleanup work for you.
5. DIY Gold Chargers
Are paper plates too boring for you? No problem! Jazz up your table setting and try this awesome tutorial to create your own gold chargers.
All you'll need are plastic plates from the dollar store and a can of spray paint. You could implement this idea with gold or silver spray paint. Then once dry, set your table with your own dishware or top the chargers with paper plates from the dollar store.
6. Faux Flowers & Greenery
Real flowers can be quite expensive especially if you order custom bouquets. A great way to add a touch of greenery to your space is to use faux flowers from the dollar store!
You'll have an excellent selection to choose from. You can set the flowers in vases on the tables, add them to a balloon arch, or create a floral feature wall as seen in the next point.
7. DIY Floral Garland
Create a stunning floral garland feature for your party! This easy tutorial shows how faux greenery, faux flowers, twine, and a branch can come together to create this stunning feature piece.
You can use this garland merely as decoration but it would also make an amazing photobooth backdrop too! Simply change the flowers and greenery and adapt it to your party theme.
8. Streamers
Party streamers are another great decorative piece that can add a pop of color to your space! There are so many ways you can utilize streamers. You could hand them on the wall, string them across the food table, and so much more!
Thankfully many different colors of streamers can be found at the dollar store. They're inexpensive and one roll will go a long way!
9. DIY Photo Backdrop: Party Streamers
Do you love party streamers but don't know how to use them. String them across the food and gift table but also make this awesome photo backdrop!
This tutorial proves how easy it is to create a colorful backdrop using inexpensive materials. Simply string a pattern of colored streamers on a pole and set up a photo booth with props!
10. DIY Tissue Flowers
Channel your inner Martha Stewart and make these awesome tissue paper flowers! You'll be happy to know that they come together quickly and are a heck of a lot easier to make than you think!
In addition to the easy instructions, all you'll need is colored tissue paper, scissors, and a stapler. Further, this tutorial provides a few tips and tricks on how to create different textures within the flowers.
11. Dollar Store Slime Recipe
Every party needs some sort of fun activity! If you know children will be attending the party, make a few of these fun dollar store slime kits.
You could either prepare the slime ahead of time and hand them out as party favors or you could set up the kits as an activity and have the kids make their own. The fun thing about slime is it is totally customizable. Change the color or add sparkles – the options are endless!
12. Trays & Platters
The food table is undoubtedly one of the most important parts of every party. However, you're going to need serving platters to display the food.
Thankfully the dollar store has a large assortment of serving trays and platters. They often range from metallic silver and gold trays to clear plastics. Either way, you can serve delicious food without having to worry about your fine china breaking.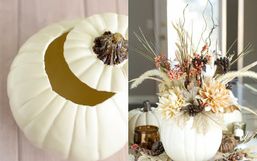 This holiday season, gather around the table and enjoy a delicious meal with those you love.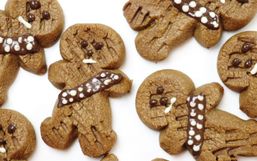 A long time ago in a galaxy far, far away… ...is a party you better get creating a menu for!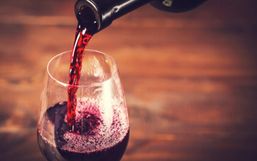 There's no better way to wind down from a busy day than to catch up on your favorite shows with snacks in hand, amirite?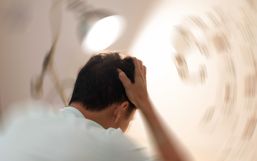 Many people are seeing great success with the keto diet and though a lot of us thought this would be a soon-to-go fad, this keto...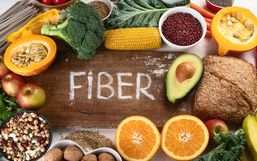 For some, healthy eating is no easy feat. The secret to being successful is to create a balanced approach that allows you to fill...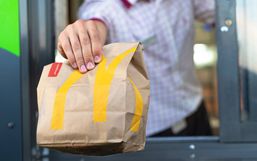 Nothing quite compares to a good ole homecooked meal but sometimes life gets busy. That's where fast-food comes in!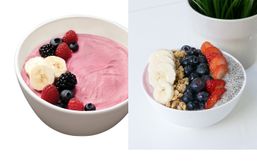 Yogurtland, the leader in self-serve frozen yogurt has no shortage of delicious options.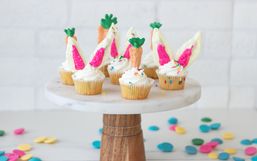 Easter is almost here and to get you into the holiday spirit we're sharing fun Easter snacks that your kids will actually want to...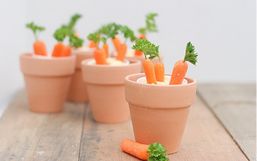 Make Easter fun for kids by whipping up cool and festive snacks.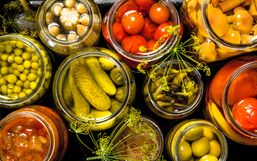 Keeping your pantry stocked with essential items is always a good idea because with the right ingredients you can whip a delicious...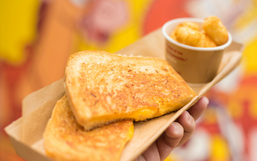 Good news Disney fans, Disney is sharing more ways for you to enjoy their iconic treats at home.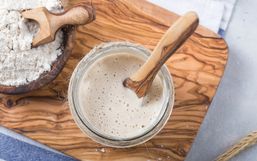 People are flexing their "making-from-scratch" muscles while stuck inside, which has caused a rise in bread baking!