Halloween is a great time for children. They get to dress up as superheros, fairy princess, or what ever they like. It's also a time where they are allowed to eat tons of candy and not get in trouble. Thankfully there are some fun health food crafts that are great for children. Sneak some healthy food into this Halloween without your children even realizing it! There 8 fun kids snacks are easy and fun to make, and you won't feel guilty about them either!
1. Baked Potato Skin Ghosts
[Source: familyfun.go.com]
2. Orange Jack O'Lanterns
[Source: aholidayhaven.com]
3. Ghost Banana-Pops
[Source: familyfun.go.com]
4. Eyeball Jellies
[Source: jelly-shot-test-kitchen.blogspot.ca]
5. Hot Dog Mummies
[Source: familyfun.go.com]
6. Kitty Cat Sandwiches
[Source: themotherhuddle.com]
7. Apple Monster
[Source: cutefoodforkids.com]
8. Ear Wax Snacks
[Source: saucysprinkles.com]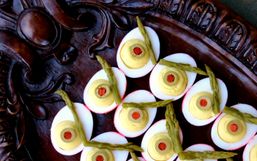 In its essence, Halloween is about all things creepy, eerie and evil.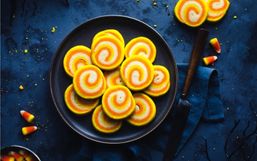 Halloween candy steals the spotlight on this spooky holiday but there are an abundance of other fun treats you can enjoy too!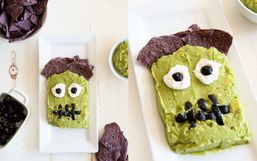 Appetizers are an essential part of any party or gathering. These small dishes stimulate our taste buds and fill our bellies while...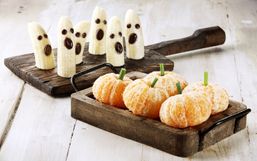 Like many other holidays, Halloween is a chance to go all out! This extends to decorating the house, creating extraordinary...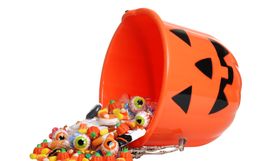 When Halloween comes, people are divided into two groups- those that love candy, and those that want to spoil it for the rest of...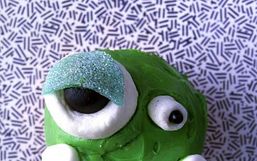 It's a spooky time of year but with some sweet treats. Halloween parties are a great way for parents and adults to get in the...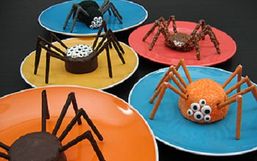 Halloween is a great time to go all out with decorations, costumes, and of course food!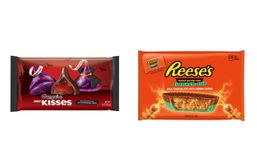 Even though we're currently in the heat of summer, fall is creeping around the corner!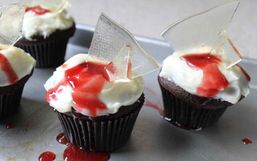 Halloween, a time to delight in all things gross, creepy, scary and spooky - and then lace that with a gallon of sugar.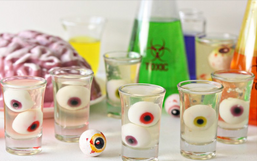 Drinks are often the most last minute, and sometimes forgotten element of a party.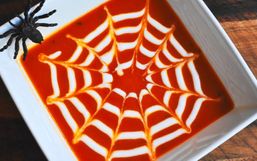 It starts to get dark pretty early when October rolls around, and by October 31st (aka Halloween) you're hard pressed to get a...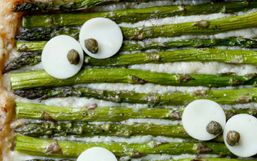 Tonight is Halloween! Send your little ones off for trick or treating with a good meal.