It's a spooky time of year but with some sweet treats. Halloween parties are a great way for parents and adults to get in the Halloween spirit. We love cupcakes for party treats because they're great to eat the next day or to pack in a school lunch. We found five amazing Halloween cupcake designs that are easy to replicate and will wow your party guests.
1) Witch Hat Cupcakes
[Source: amandasdomesticadventures.com]
2) Spooky Spider Cupcakes
[Source: littlebirdiesecrets.blogspot.ca]
3) Ugly Monster Face Cupcakes
[Source: delish.com]
4) Crepe Ghost Cupcakes
[Source: juneberry-lane.blogspot.ca]
5) Knife Cupcakes
[Source: kids-fun-and-games.com]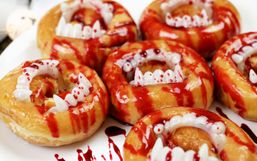 It's that time of year when we ditch the elegant and cute desserts, for something a little more...gory.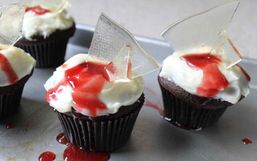 Halloween, a time to delight in all things gross, creepy, scary and spooky - and then lace that with a gallon of sugar.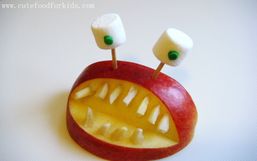 Halloween is a great time for children. They get to dress up as superheros, fairy princess, or what ever they like.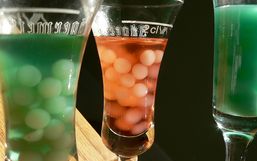 Halloween is almost here! People are putting the final touches on their kids costumes and prepping food for their Halloween...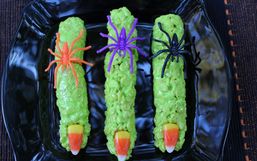 Halloween is all about the treats, because let's face it, without them you're just dressing up in weird clothing and creepily...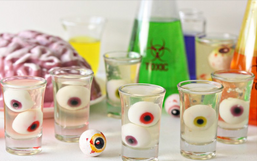 Drinks are often the most last minute, and sometimes forgotten element of a party.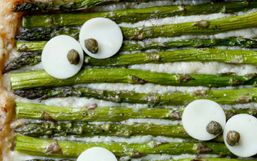 Tonight is Halloween! Send your little ones off for trick or treating with a good meal.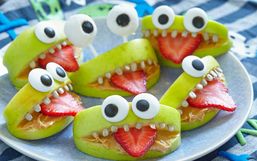 Halloween is the perfect time for parties. It is a chance to dress up in a ridiculous costume and just have fun.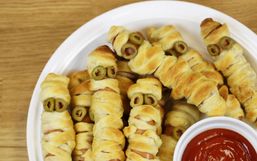 Hallowe'en is a time for spooky, silly, imaginative fun. That doesn't just mean costumes and candy, either.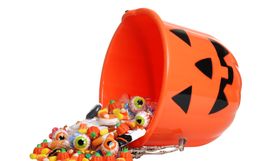 When Halloween comes, people are divided into two groups- those that love candy, and those that want to spoil it for the rest of...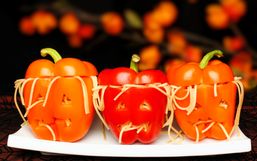 Halloween is an exciting holiday because you can really go all out.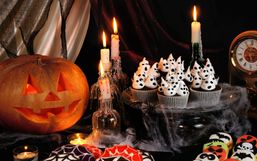 Halloween is the one time of year where no matter what age you are, you can dress up, indulge in some candy and feel like a kid...