Halloween is a great time to have the excuse to do what you love – dressing up your pet hilariously. There's nothing better than a Wiener Dog dressed as a Hot Dog or a Pug dressed as a Potato, or a cat dressed as well… anything! The endless options that are out there now are really bringing the Halloween pooch-game up a notch or two. So with that, we found the best and most hilarious ones to be found easily on Amazon (because sometimes that fast-shipping is just ideal!). Even if you don't have a dog or cat to dress, this is a list that's worth scrolling, even just to giggle about where we are as a society. It's pretty freaking great, tbh.
1. Cupcake
Your little cupcake will be looking his/her best self with this fluffy and cheerful costume.
? Buy it: https://amzn.to/2MJkWYt
2. Chiquita Banana
If you have a golden-haired pooch, this makes the banana look just THAT MUCH BETTER. Either way,  banana dogs are something we all want to see walking through the neighborhoods on Oct 31!
? Buy it: https://amzn.to/2NllYPn
3. McBurger
These costumes are made extra hilarious by design because when your pet walks in them, they look like they are little walking people. Make sure you capture a video of it!
? Buy it: https://amzn.to/2xsjT9S
4. Pizza Slice
Oh trust us, you definitely want a piece of this pizza-pie hilarity. Really bring it home by ordering a pizza too and eating it in front of them. Fun times had by all.
? Buy it: https://amzn.to/2xmksmf
5. Sushi
One order of the cutest-pupper-there-is roll, please!
? Buy it: https://amzn.to/2D5Gn6k
6. Puppy Latte
With that little whipped cream and straw hat, this is a costume that is going to capture the attention of your friends.
? Buy it: https://amzn.to/2D76REx
7. Pineapple
Your pet will be a fine-apple in this Pineapple costume! Be on trend with this one. Pineapples are super cool right now.
? Buy it: https://amzn.to/2ML05Uw
8. Hot Dog
Hot dog, hot dog, hot diggity dog!! If you have a Dachshund at home, you know this costume is perhaps expected, but also an absolute must. Its just funny, ok?
? Buy it: https://amzn.to/2QGgGwc
9. Banana Split
One that's a little easier to wear, this banana split costume is seriously adorable. Scoop up this costume to the delight of your pet. Or like, to your own personal delight.
? Buy it: https://amzn.to/2QDZzLp
10. Heinz Ketchup Bottle
It's the Heinz Ketchup of Halloween costumes. Not to mention, if you have non-furry friends in the house (also known as "children") then this is probably one of their favorite food groups.
? Buy it: https://amzn.to/2QH6cfL
11. Taco
Tacobout a great costume! Your little pooch or kitty will be the TACO THE TOWN with this creative little Halloween garment!
? Buy it: https://amzn.to/2pg7qSR
12. Tootsie Roll
There's only one time of year that these even enter my home, and it's always, always – Halloween. So of course, there's a pet costume for that.
? Buy it: https://amzn.to/2xycO7s
Forkly.com is a participant in the Amazon Services LLC Associates Program, an affiliate advertising program designed to provide a means for sites to earn advertising fees by advertising and linking to Forkly.com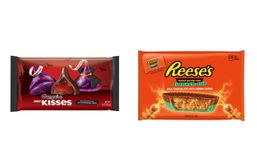 Even though we're currently in the heat of summer, fall is creeping around the corner!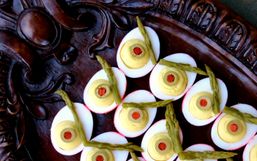 In its essence, Halloween is about all things creepy, eerie and evil.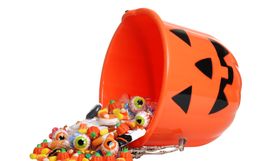 When Halloween comes, people are divided into two groups- those that love candy, and those that want to spoil it for the rest of...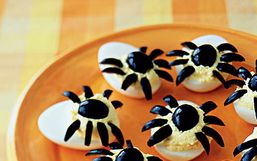 We love Halloween but it can be a very unhealthy time of year. It seems that everything is covered in chocolate and sprinkles and...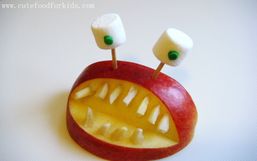 Halloween is a great time for children. They get to dress up as superheros, fairy princess, or what ever they like.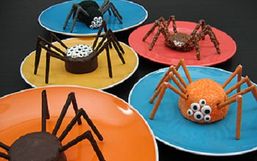 Halloween is a great time to go all out with decorations, costumes, and of course food!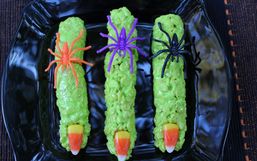 Halloween is all about the treats, because let's face it, without them you're just dressing up in weird clothing and creepily...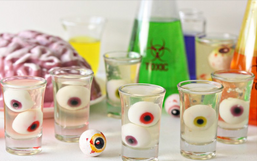 Drinks are often the most last minute, and sometimes forgotten element of a party.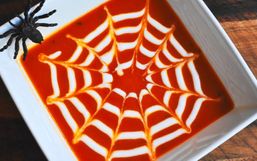 It starts to get dark pretty early when October rolls around, and by October 31st (aka Halloween) you're hard pressed to get a...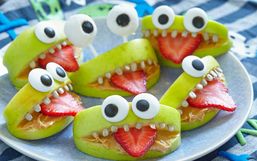 Halloween is the perfect time for parties. It is a chance to dress up in a ridiculous costume and just have fun.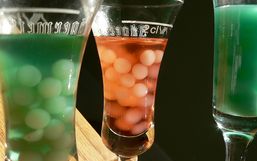 Halloween is almost here! People are putting the final touches on their kids costumes and prepping food for their Halloween...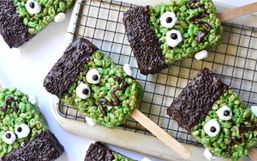 Halloween is an exciting holiday because it's a chance to go all out without judgment.