Halloween is all about the treats, because let's face it, without them you're just dressing up in weird clothing and creepily going door to door visiting strangers for no reason. In my humble opinion, there are only really two times a year when it's perfectly acceptable to stuff your face with sugar like there's no tomorrow. The first is Christmas (did someone say cookies?) and the second is Halloween. There won't be any problem stuffing your face with ooey, sticky sweet rice krispie treats once you check out all these amazing ways to dress them up for the spooky season.
1. Pumpkin Rice Krispie Treats
Realistically, you could use this cute pumpkin rice krispie treats recipe for Halloween and again for Thanksgiving, because you can never have enough rice krispie treats!
2. Rice Krispie Frankensteins
Channel your inner mad-scientist and bring these little Frankensteins to life in your kitchen this Halloween!
3. Rice Krispie Pumpkin Pie Treats
Well this proves that there is a way to make no-bake pumpkin pie in minutes! Serve with a side of whipped cream for that extra classy touch.
4. Candy Corn Rice Krispie Treats
If you're one of those people who doesn't like candy corn, first of all, you're crazy! Second, we think you should try these rice krispie treat versions and then make up your mind.
5. Rice Krispie Which Hats
These adorable little witch hat rice krispie treats will make a perfect addition to your Halloween party, and you can make them and spooky color that you choose!
6. Googly-Eyed Monster Rice Krispie Treats
Not all Halloween treats have to be about blood and gore, these cute little monsters will make the perfect treat for your little monsters on Halloween night.
7. Rice Krispie Brains
Then again, if you do want to go the scary route for your Halloween treats, there are plenty of options, like these deliciously-disgusting rice krispie treat brains.
8. Rice Krispie Ghost Treats
These Halloween ghost pops couldn't be any easier. Simply cut your rice krispie treats into ghost shapes, dip in melted white chocolate, add some spooky eyes and pop them on a stick!
9. Chocolate Halloween Rice Krispie Treats
Let's face it, sometimes vanilla is just so…vanilla. Shake up your rice krispie treats for Halloween with the addition of chocolate and some fun Halloween sprinkle decorations!
10. Halloween Candy Rice Krispie Treats
Wondering what to do with all that leftover Halloween candy? Chop up all those little chocolate bars and stir them into your rice krispie treats for an over-the top treat that's sure to satisfy your sweet tooth!
11. Rice Krispie Bats
All you really need for these little batty treats is a bat-shaped cookie cutter and some black icing. Alternatively, you could also dip your rice krispie bats in dark chocolate!
12. Halloween Reese's Krispie Balls
We all know how well peanut butter goes with rice krispies, so it's only natural to chop up those Reese's peanut butter cups and make these yummy Reese's Krispie Balls.
13. Rice Krispie Mummies
For a Halloween treat that's one part spooky, two parts adorable and all parts delicious, try making a batch of these rice krispie mummies.
14. Rice Krispie Freaky Fingers
Getting back to the freaky food ideas, these gruesome severed fingers might not look very appetizing but don't let them fool you, they're just a sweet treat in disguise!
15. Creepy Krispie Skulls
If you want to try out your rice krispie sculpting skills, try your hand at these spooky krispie skulls this Halloween. You can even decorate them after getting the shape to make them extra creepy!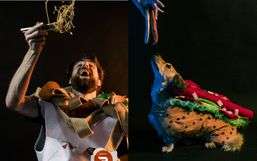 Halloween season is upon us and to get you in the spirit DoorDash, America's largest door-to-door food delivery service, is...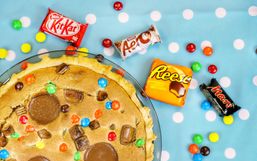 While it may be a pure shock to some, it IS possible to have an abundance of miniature sized candy bars just taking up space in...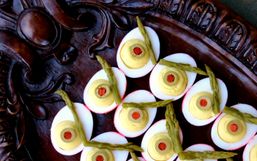 In its essence, Halloween is about all things creepy, eerie and evil.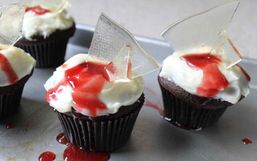 Halloween, a time to delight in all things gross, creepy, scary and spooky - and then lace that with a gallon of sugar.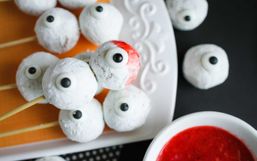 The most wonderful thing about children is the pure excitement for just about everything!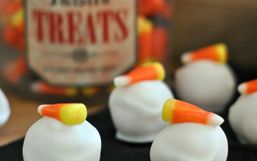 There's nothing better than a new season that brings about all your childhood favorites and those mild food addictions that come...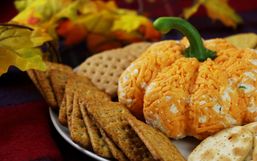 I grew up with an amazing Mother who would do everything with themes. From birthday gifts, to seasonal decor, and even meals.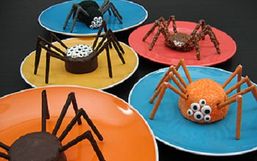 Halloween is a great time to go all out with decorations, costumes, and of course food!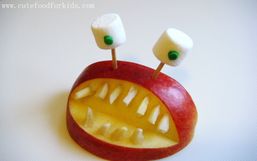 Halloween is a great time for children. They get to dress up as superheros, fairy princess, or what ever they like.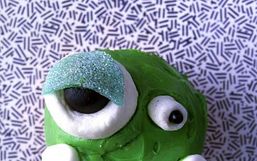 It's a spooky time of year but with some sweet treats. Halloween parties are a great way for parents and adults to get in the...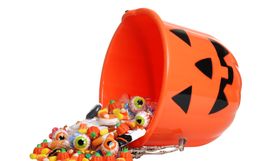 When Halloween comes, people are divided into two groups- those that love candy, and those that want to spoil it for the rest of...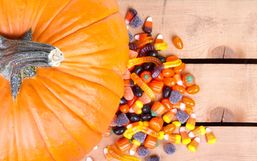 The leaves on the trees are turning colored and the wind now has a brisk edge. This can only mean one thing- Halloween is coming!