The Addams Family, an upcoming 3D computer-animated comedy horror film is set to hit the theaters on October 11, 2019.  With the anticipation of the movie release, restaurants like IHOP are going all out and are offering an exclusive Addams Family menu for a limited time! There are 5 delicious menu items to choose from and you can dig into Halloween cuisine all month long! Here are the full details of this exclusive menu, get it while it's hot!
1. Wednesday's Web-Cakes
Wednesday's Web-Cakes consist of fluffy, signature buttermilk pancakes. They're topped with a cupcake icing and webbed with Hershey's chocolate syrup. A violet whipped topping completes the cakes and they are available as a full order or as a combo, delicious!
2. Morticia's Haunted Hot Chocolate
While you dig into fluffy Wednesday's Web-Cakes, be sure to sip of a cup of Morticia's haunted hot chocolate. Who wouldn't love a cup of toasted marshmallow hot chocolate? A violet whipped topping and a drizzle of Hershey's chocolate syrup is added to the drink to transform it into the perfect haunted cup of cocoa.
3. Gomez's Green Chili Omelette
Go all out and order Gomez's Green Chilie Omelette meal. It truly is a spooky feast. The omelet consists of tender, marinated pulled pork shreds, sharp Jack cheese, cheddar cheese, fire-roasted red and green peppers, and a green chili sauce. The omelet is served with a dollop of sour cream and a side of 3 Buttermilk Pancakes or your choice of side.
4. Uncle Fester's Chocolate Ice Scream Shake
Be sure to finish your meal with a delicious dessert! Uncle Fester's Chocolate Ice Scream Shake may not make you scream of fear but you'll surely be shrieking with joy! The shake consists of IHOP's haunted house-made Hershey's chocolate ice cream shake and then is topped with a swirled violet whipped topping.
5. Kooky Kids Combo
Bring your little ones and make your IHOP visit a family affair! IHOP is offering a delicious (and spooky) kid combo. This combo consists of one Wednesday's Web-cake and is served with one pork sausage, one piece of bacon, and a side of scrambled eggs. Indulge in a spooky breakfast together and then go catch the movie after!
Ps. for a limited time only, you can visit your local IHOP to get one free kids entrée with a purchase of an adult entrée. Just be sure you visit the restaurant during the hours of 4 and 10 pm to claim this deal!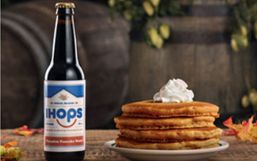 Today, IHOP announced they're next big thing has been brewing up, literally!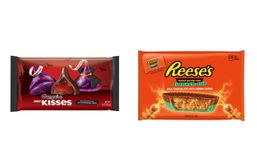 Even though we're currently in the heat of summer, fall is creeping around the corner!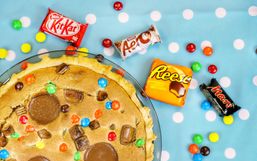 While it may be a pure shock to some, it IS possible to have an abundance of miniature sized candy bars just taking up space in...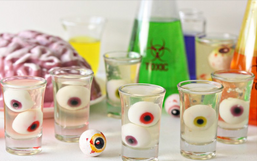 Drinks are often the most last minute, and sometimes forgotten element of a party.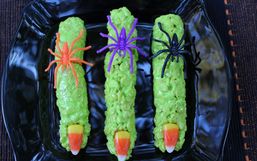 Halloween is all about the treats, because let's face it, without them you're just dressing up in weird clothing and creepily...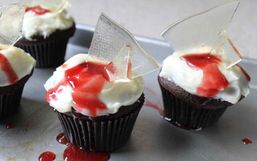 Halloween, a time to delight in all things gross, creepy, scary and spooky - and then lace that with a gallon of sugar.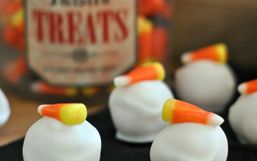 There's nothing better than a new season that brings about all your childhood favorites and those mild food addictions that come...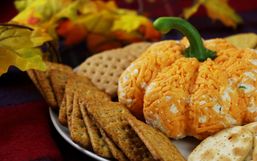 I grew up with an amazing Mother who would do everything with themes. From birthday gifts, to seasonal decor, and even meals.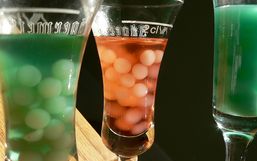 Halloween is almost here! People are putting the final touches on their kids costumes and prepping food for their Halloween...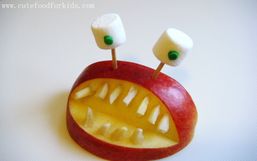 Halloween is a great time for children. They get to dress up as superheros, fairy princess, or what ever they like.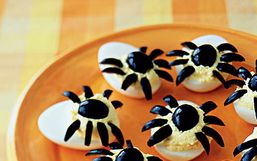 We love Halloween but it can be a very unhealthy time of year. It seems that everything is covered in chocolate and sprinkles and...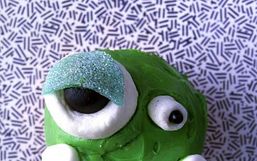 It's a spooky time of year but with some sweet treats. Halloween parties are a great way for parents and adults to get in the...