Christmas dinner is the highlight of the holiday season. Every family has their own traditional meal. Most in the United States have the big turkey dinner with all the fixings. Some also make a holiday ham with their turkey to feed all their guests. Some people go untraditional and instead make lamb or a fish dish.
Related Topics (Ads):
We found eight amazing user submitted recipes from Half Hour Meals. We hope you love these recipes! Leave a comment letting us know what your plans are for Christmas dinner.
*Click on the image to view the recipe.
8. Classic Roast Turkey
This is your classic turkey recipe for the holidays. After big holidays, buy turkeys on sale at the grocery store and keep them in our freezer. Every so often pull one out and either roast it or cut it into pieces and use it like you would chicken. You can find them at great prices so it's a good way to save money.
7. Stuffed Turkey Roll
This unique stuffed turkey breast has some special flavors. It's got a cranberry, apricot, pistachio stuffing. It's a great seasonal dish to make if you're only feeding 2-3 people. If you're making more, just double or tripple the recipe.
6. Pistachio Crusted Lamb
If you like lamb for the holidays, this is a great option. The pistachios are a beautiful green color, which make a great holiday theme for Christmas. You could easily turn this recipe into a crown roast by buying two racks of lamb and tying it together with string. Finish the recipe as directed.
5. Cranberry Glazed Duck Breast
Duck is a great option if you're having an intimate Christmas dinner and don't want to cook a huge turkey. This sweet/sour duck combination is beautiful. It makes a really impressive special occasion dish but it's actually easy to make. The cranberry glaze is really festive.
4. Roast Pork With Crackling
This roast pork dish is really impressive. Crackling isn't an easy thing to make, so your guests will be extra surprised when you bring this to the table. This recipe is a good method for foolproof crackling. It includes tips and tricks, like pouring boiling water on the pork to open the fat score marks.
3. Roast Turkey Breast, Bone-In
Cooking a turkey breast for Christmas is a great option if you're feeding only a few people, and if you all like dark meat. It's cheaper than buying the whole turkey and you get exactly what you want. You can find them in the frozen section of your large supermarkets around the holiday season.
2. Honey Ham
Honey hams are a classic Christmas dinner option. You can find good quality and very affordable hams after the holidays are over. They're great to have in your freezer for Sunday dinners any time of the year. I think baked honey hams are the perfect party food. They're salty and delicious.
1. Easy Baked Salmon
Salmon is defintely a non tradtinonal Christmas dinner. It is common is the costal States, but uncommon in the central ones. It is a delicious and healthy option. This recipe uses a no-fail method to bake the fish. The key is to put it in a cold oven.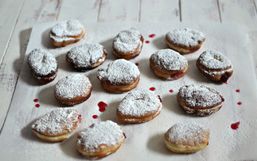 Aside from opening up a can each year when Thanksgiving rolls around, how often do you cook with cranberries?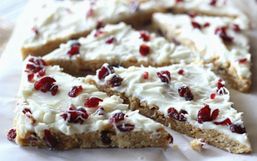 Call me eager but as soon as Halloween is over I'm ready for Christmas!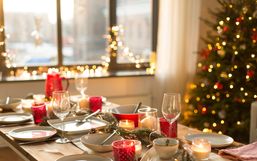 So you've volunteered to host Christmas dinner this year. The initial voluntary statement may have sounded exciting but if you...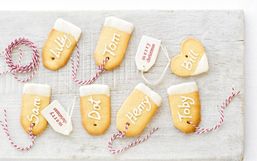 When the holidays roll around the first order of business is setting up the Christmas tree and decorations.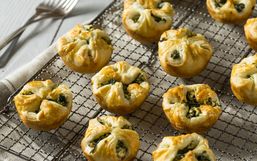 The holidays are the busiest time of year! There are countless Christmas parties, dinners, family gatherings, and potlucks.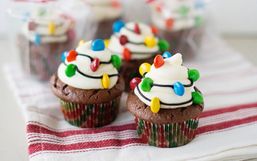 Cupcakes are relished all year round. You can enjoy them for birthdays, holidays, any celebration really, or to treat yourself!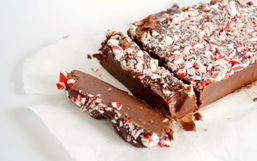 My favorite thing about the holidays is time spent with family, however, my second favorite thing has to be the delicious food!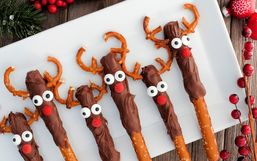 With Christmas coming, your children may be invited to bring food for their class Holiday party.
The holiday season seems to creep up on us each year.  After all, we're busy gift shopping, grocery shopping and preparing menus...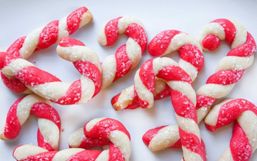 Looking for Christmas-themed food ideas for the annual office potluck party?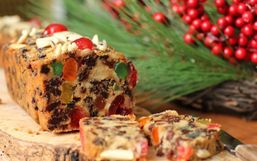 Rise and shine like a holiday star this Christmas morning when you get a whiff of these delicious and traditional holiday sweet...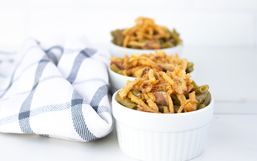 Do you love drool-worthy casseroles? Then get ready for a true treat!