Trying out the Keto diet? Finding ways to eat enough fat to keep your diet sustainable can be difficult without consuming some refined sugar and carbs. The key is to create your own snacks that are customized to your eating habits and cravings. If chocolate is your weakness, make some fudge fat bombs that you can reach for when your stomach grumbles and you want to buy your favorite chocolate bar. If you like savory flavors more, we have some fat bomb options for you too! Check out the different ways you can satsify your craving while staying healthy.
1. Keto Pecan Pie Fudge
Eating a keto diet may feel very restrictive, but in reality, you can still enjoy a lot of the flavors you love – just in healthier forms!
When your family is digging into their favorite pecan pie, try bringing along some of this pecan pie fudge. It tastes amazing and helps you stay on track to achieve your health goals.
2. Bacon and Guacamole Fat Bombs
Are you more of a savory person? The Keto diet is a fantastic option for you because a lot of the food is actually savory! The key is to get enough fat in your diet, which is where fat bombs become useful.
Try making a guacamole bacon fat bomb that will not only taste impossibly good but will provide your body with the right amount of fat you need to stay energized.
3.  Sea Salted Chocolate Fat Bomb
Combining salty and sweet is always a crowd favorite, and these fat bombs are no different! Packed with that sea salted chocolate flavor, you'll be sure to get enough fat for your keto diet with these sweet treats.
Try adding a drizzle of dark chocolate (sugar-free) on top to make them look even more lovely and appetizing!
4. Coconut Fat Bombs
Coconuts have a memorable and delicious flavor that most people associate with locations classified as a tropical paradise. This association with warm weather and islands is just one of the benefits of this coconut fat bomb.
Eat one of these fat bombs and you're sure to fill your body up on some much-needed fat to keep your body strong and energized while being on the Keto diet.
5. Lemon Bar Fat Bombs
Mmmm, lemon flavored desserts are absolutely amazing, especially in the summer! Now you can enjoy your own dessert while everyone else bites into their sugary, carb-filled lemon meringue pie.
Lemon bar fat bombs are a great snack to munch on when your body is feeling a little sluggish, or when you have a sweet tooth for some tangy candy. Resist the urge to cheat and eat one of these nuggets of health.
6. Fudge Fat Bombs
When you are craving chocolate there are very few things that can satisfy that craving other than giving in and eating a chocolate bar!
With these chocolate fat bombs, you will not only satisfy that craving, but you will also feel like you're eating fudge. Does it get better?!
7. Peanut Butter & Jelly Fat Bombs
For those who just can't get enough of peanut butter and jelly sandwiches that are packed with carbs and sugar, try making fat bombs that are suited to your cravings.
Filled with that nutty butter you love so much, and a dash of raspberry flavor, you'll get a good dose of fat while still enjoying the flavor you love so much.
8. White Chocolate Raspberry Fat Bombs
White chocolate and raspberry is one of those flavor combinations that truly never goes wrong. It is the perfect balance of natural tang paired with a light sweetness, making it a fantastic dessert combinations.
Make a gourmet fat bomb that you can even serve to your non-Keto diet friends as a delicious dessert that will get you lots of fat while making you fall in love with this beautiful flavor.
9. Pumpkin Spice Fat Bombs
Pumpkin Spice is a flavor most people seem to thoroughly enjoy in the fall, but it can also be enjoyed at any time of the year!
Make your fat bombs look even more delicious by using a pumpkin mold sheet to turn your bombs into pumpkins for your family and friends who are also on the Keto diet.
10. Dark Chocolate and Nut Fat Bombs
Shhhh, no one has to know that these chocolate treats are fat bombs! They look exactly like Reese's peanut butter cups or a gourmet chocolate dessert.
The best part is, you can select any nut that you feel would be the most delicious and surround them with a buttery chocolate mixture. Delicious!
11. Key Lime Pie Fat Bombs
Key lime is another flavor that reminds us of summertime and can often leave us feeling refreshed just like sipping on lemonade.
When making these fat bombs, grate some lime zest to sprinkle on top for some more authentic lime flavor that will make the tangy flavor more intense.
12. Breakfast Bacon Fat Bombs
Breakfast is one of those meals many of us know and love so much because of the variety of foods that can be served. Sometimes though, it can be difficult to eat what everyone else is eating when you're surrounded by cinnamon buns and pancakes.
Next time you have breakfast, try munching on these fat bombs that are still packed with fantastic breakfast flavors including bacon but don't sacrifice your health.
13. Lemon Coconut Fat Bombs
Want a super refreshing snack on a hot summer day? Lemon coconut fat bombs have your name written all over them! The best part is, they are beautifully presented.
Fill half a hollowed lemon with the fat bomb mixture and allow the flavors from the skin to soak into your fat bomb before digging in.
14. Savory Salmon Fat Bombs
Serving up a little gourmet lunch to your friends and family? Create a keto option for those who are trying to lose weight for the summer.
These salmon fat bombs aren't exactly dessert, rather they are a great source of fat for your mid-day meal. Sprinkle with a little dill for added flavor.
15. Buttercream Fat Bomb
Have you ever gone to your fridge, pulled out a container of icing and just ate some with a spoon? If you say you haven't, we all know you're lying.
Beat that sugar craving and create a buttercream fat bomb that you're supposed to dig into and enjoy all on its own. You can even mold them into creative shapes and add them as fun details to a cake!
16. Lemon Macadamia Fat Bombs
Macadamia nuts a fantastic, fatty nut that you can add to your fat bombs for added nutritional value and flavor. The gentle flavor of nutty lemon makes eating these fat bombs super easy.
Grate some lemon zest directly into the mixture for authentic lemon flavor with a refreshing finish!
17. Keto Rum Balls
Drinking rum while on the Keto diet is probably not your best bet, but there are other creative ways to achieve a similar flavor without breaking your ketosis.
Make these Keto rum balls as a fun dessert for you to enjoy and serve at your next party. Guests who don't even know what the Keto diet is will enjoy these little treats.
18. Chocolate Cherry Fat Bomb
Chocolate cherry fat bombs are reminiscent of a black forest chocolate cake that you make even be craving right now. Try making these fat bombs instead before you cheat on your diet!
The delicious cherries break up the rich chocolate flavor while still adding all natural sweetness, making it taste exactly like a dessert you'd choose whether you were on the Keto diet or not.
19. Peppermint Craving Buster Fat Bomb
Have you ever eaten the majority of a box of After Eight chocolate mints in one sitting all on your own? Well, similarly to the After Eight mints, these fat bombs are chocolate peppermint.
The difference is that these ones of bigger and not packed with refined sugars that will lead you down a cheat day road that you do not want to go down right now!
20. Blackberry Coconut Fat Bombs
Combining a berry with another type of fruit or chocolate is an amazing way to almost always come up with a consistently amazing flavor.
When you bite into one of these fat bombs, you will not be disappointed! You can even incorporate some chia or hemp seeds for added nutritional value.
21. Creamy Keto OREO Cookies and Cream Fat Bombs
You may have to give up OREOs on the Keto diet, but with these little cookies and cream bites, you won't even miss them! These fat bombs use coconut cream, heavy cream, and coconut oil to load up on fat and get you out of that mid-afternoon slump.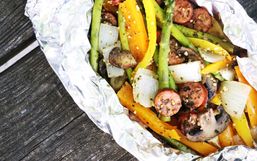 I'm all about grilling in the summertime! In fact, we make most of our meals on the barbecue when the weather cooperates.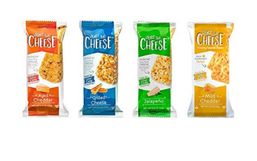 Starting a new diet isn't the hard part but being consistent and dedicated is!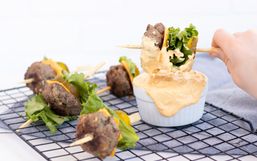 These Big Mac Bites are absolutely drool-worthy and the Copycat Big Mac Sauce is spot on - you wouldn't even know it didn't come...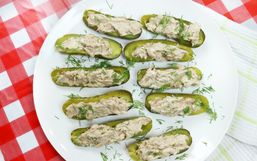 Summer is in full swing and what better way to celebrate the warm weather than to dig into delicious food!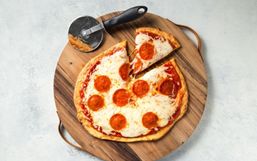 Diets can be so hard to follow especially when strong cravings hit.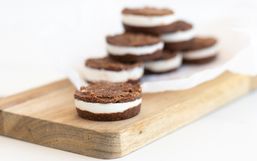 Fat bombs are an essential part of the Keto diet, allowing you to intake a large amount of healthy fats in just a couple of bites.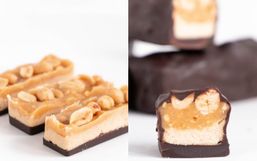 Starting a new diet can be daunting and difficult and staying committed to that diet can be even harder.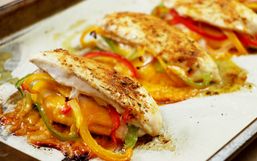 Following the keto diet means that you've committed to eating a diet that is high in fat, low in carbs and moderate in protein.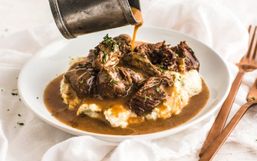 Switching to any new diet can be difficult. Often, you're forced to give up the foods you love but I believe the key to success is...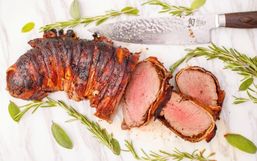 Committing to the keto diet requires hard work and dedication, especially if you want to remain in ketosis.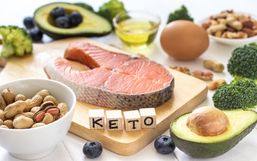 In short, the goal of the keto diet is to fuel your body with the right foods so that your body can enter a metabolic state called...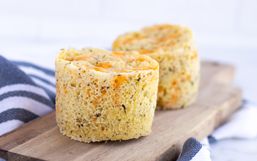 Whether you're a seasoned Ketogenic dieter, or new to the game, you've likely struggled with one major thing - SNACKS.