Are you trying out the Ketogenic diet this summer? It can definitely contribute to losing weight while allowing you to eat a wide variety of your favorite foods. With carbs and sugars eliminated, you will most likely feel a lot less bloated to boot! The downside of the Keto diet is the question of what to make when you eliminate two categories of foods that are so normal in North American foods. To help get you started, here are ten amazing meals that will help you get started on the Keto diet without making you feel like you're missing a thing!
Related Topics (Ads):
1. Summertime Cauliflower Salad
Potato salad is one of my guilty pleasures during the summer months. If this is your weakness too, the Summertime Cauliflower Salad is a perfect alternative.
https://www.ketoconnect.net/recipe/cauliflower-salad/ Photos and Recipe By: Keto Connect
2. Chicken Fajita Wedge Salad
Craving Mexican food? This wedge salad is the perfect solution! Packed with all your favorite flavors, this meal will fill you up quickly with all the good stuff.
http://www.diaryofarecipecollector.com/chicken-fajita-wedge-salad.html Photos and Recipe By: Diary of a Recipe Collector
3. Chickpea, Tuna and Kale Salad
Oh my goodness this looks so dang amazing! A simplistic recipe like this is easy to grocery shop for, simple to make and lasts for a while in your fridge.
https://yummaliciousfood.com/chickpea-tuna-and-kale-salad/ Photos and Recipe By: Yummalicious Food
4. Mexican Cauliflower Rice
Whip up a delicious stir fried rice meal with the Mexican twist. With the help of some jalepenos, this dish will never get boring!
http://myfoodstory.com/low-carb-mexican-cauliflower-rice-recipe/ Photos and Recipe By: My Food Story
5. Keto Lasagna with Zucchini Noodles
How badly have you been craving lasagna since you started the Keto diet?! Not to worry, people crave it everyday. Check out this recipe because it tastes just like lasagna, without the carbs!
http://ketogasm.com/keto-lasagna-zucchini-recipe/?utm_source=feedly&utm_medium=rss Photos and Recipe By: Ketogasm
6. Cheesy Hassleback Zucchini Pizzas
Pizza is a carb-loaded meal, but you can recreate it in a healthier way with a little help from a zucchini!
http://peasandcrayons.com/2016/07/cheesy-hasselback-zucchini-pizzas.html Photos and Recipe By: Peas and Crayons
7. Instant Pot Keto Egg Roll in a Bowl
Get your Chinese take-out fix with this egg roll bowl! It has everything you could crave, made in a way that suits your diet.
http://www.forkly.com/recipes/better-than-takeout-low-carb-instant-pot-egg-roll-in-a-bowl/ PHOTOS AND RECIPE HERE: FORKLY
8. Cheeseburger Lettuce Wraps
As you know, burgers aren't off the table when it comes to Keto. Wrap with some lettuce and enjoy!
https://life-in-the-lofthouse.com/cheeseburger-lettuce-wraps/ Photos and Recipe by: Life In The Lofthouse
9. Broccoli Cheese Soup
This broccoli soup will warm your soul and fill you up with greens and protein!
https://www.wholesomeyum.com/recipes/broccoli-cheese-soup-low-carb-gluten-free/ Photos and Recipe By: Wholesome Yum
10. Spinach and Goat Cheese Frittata
You can have this for breakfast, lunch or dinner! Packed with tons of protein and veggies, this frittata is your newest staple meal.
http://infinebalance.com/spinach-goat-cheese-frittata/ Photos and Recipe By: In Fine Balance
Related Topics (Ads):
Switching to any new diet can be difficult. Often, you're forced to give up the foods you love but I believe the key to success is...
Starting a new diet isn't the hard part but being consistent and dedicated is!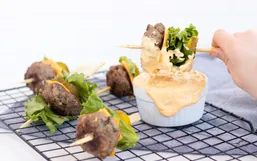 These Big Mac Bites are absolutely drool-worthy and the Copycat Big Mac Sauce is spot on - you wouldn't even know it didn't come...
Summer is in full swing and what better way to celebrate the warm weather than to dig into delicious food!
Diets can be so hard to follow especially when strong cravings hit.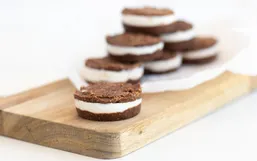 Fat bombs are an essential part of the Keto diet, allowing you to intake a large amount of healthy fats in just a couple of bites.
Starting a new diet can be daunting and difficult and staying committed to that diet can be even harder.
Following the keto diet means that you've committed to eating a diet that is high in fat, low in carbs and moderate in protein.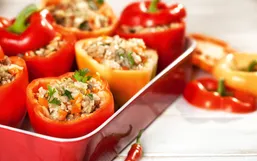 Committing to the keto diet requires hard work and dedication, especially if you want to remain in ketosis.
Following a diet is never easy -- it requires planning, motivation, and most of all, dedication.
Holidays are great because they generally mean you get to spend more quality time with friends and family and feast on delicious...
There is a lot to look forward to in fall. For starters, the crisp air brings on beautiful changing leaves, apples are ready to be...