National Biscuit Day (May 14th) is almost here and to help you celebrate all day long, Red Lobster is unveiling a Cheddar Bay Biscuit-themed meal plan with recipes included! Cheddar Bay Biscuits are iconic and so darn delicious and now you can enjoy them for breakfast, lunch, snack, dinner, and dessert! Each unique meal comes with a recipe card that you can get from Red Lobster's website. You can make your own biscuits using the Cheddar Bay Biscuit mix or you can order the biscuits to go for curbside pickup or touchless delivery from RedLobster.com.
To make sure National Biscuit Day is extra special, Red Lobster is also offering a half dozen of Cheddar Bay Biscuits for FREE with to-go orders over $15 on May 14, 2020. To score this deal simply place your order on REDLOBSTER.COM and enter coupon code LOBSTER42 at checkout. Follow along as we unveil these delicious ideas and recipes!
Breakfast: Cheddar Bay Biscuit Benedict
Step up your breakfast game with an epic eggs benny breakfast! This breakfast idea features the legendary Cheddar Bay Biscuits, seafood, a poached egg, and that drool-worthy sauce you have come to know and love. Get the full recipe and instructions HERE.
Lunch: Cheddar Bay Biscuit Grilled Cheese Sliders
Say goodbye to your old grilled cheese methods and try making crave-worthy grilled cheese sliders using Cheddar Bay Biscuits. All you have to do is swap the bread for the biscuits — it's so easy!
Snack: Cheddar Bay Biscuit Pizza Bites
Are you tired of checking your fridge for snacks only to be disappointed with your options? Step up your snacking game with Red Lobster's Cheddar Bay Biscuit Pizza Bites. To build your pizza bites cut a biscuit in half. Next, top the biscuits with pizza sauce, cheese, and your favorite pizza toppings! Bake the bites in the oven until the cheese has melted and the edges are golden and crispy and enjoy! Get the full recipe and instructions on the Red Lobster website.
Dinner: Cheddar Bay Biscuit Hamburger Sliders
Dinner time just got more exciting with these Cheddar Bay Biscuit Hamburger Sliders. Simply grill up your favorite sliders, and served on the legendary biscuits instead of a classic burger bun! You can even make this meal more epic by preparing a fresh salad featuring Cheddar Bay Biscuit croutons. To make the croutons, simply break the biscuits into pieces, toast in the oven, and serve on a salad.
Dessert: Cheddar Bay Biscuit Apple Pie Sliders
Yes, you can even turn those delicious Cheddar Bay Biscuits into a delicious sweet and savory dessert! This recipe serves an ooey-gooey apple pie filling in a warm Cheddar Bay Biscuit. What really sets this dessert over the top is the caramel drizzle! Get the full recipe and instructions on the Red Lobster website.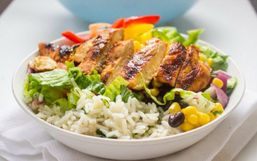 Have you ever gone out for supper, eaten the best food you could think of and then crave it for weeks to come?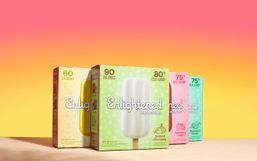 Good news friends, Enlightened is back again with more crave-worthy low-sugar frozen treats!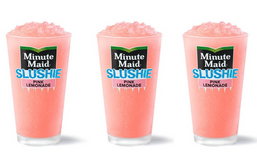 Summer is just around the corner and McDonald's is adding a refreshing treat to their lineup!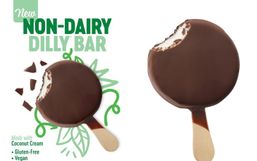 With lactose allergies and vegan diets on the rise, more restaurants are adding innovative products to cater to their customer's...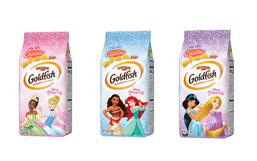 Get ready Disney fans, now you can channel your inner Disney Princess with tasty snacks!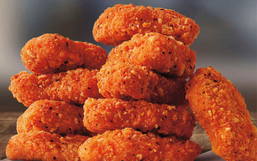 Nothing quite beats digging into a box of crispy fried chicken nuggets, right?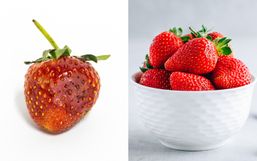 Nothing quite compares to eating a bowl of fresh strawberries but that sweet fruit never seems to last as long as we want it!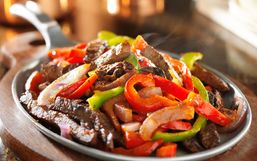 While the dine-in option remains temporarily closed in some restaurants, there are still ways you can score your favorite foods!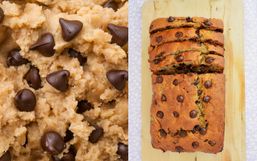 Get ready friends, there's another viral baking trend taking over the internet and it combines two of your favorite things,...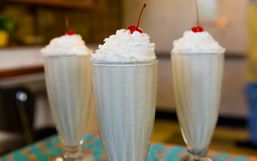 Good news Disney fans, the Disney Parks Blog is back again with another crave-worthy recipe you'll want to try this week!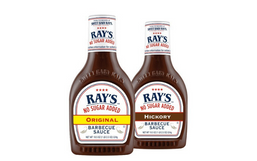 Summer is just around the corner and we all know what that means grilling season is coming too!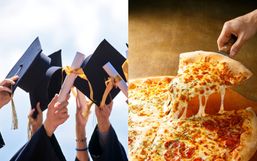 Graduation ceremonies are being canceled all over the country which means graduates will have to celebrate a little differently...