Red Lobster, everyone's favorite seafood chain restaurant is running a new and exciting promotion that you don't want to miss! Red Lobster debuts a new 3-Course Shrimp Feast meal that costs just $14.99! The new 3 Course Shrimp Feast is totally customizable too. Let's take a closer look at your options!
For the first course, you'll have your choice of soup or salad. Available salads include garden salad, caesar salad, and coleslaw. Want soup instead? Choose from the New England Clam Chowder or from the regional soup favorites. Every entrée comes with everyone's favorite, warm Cheddar Bay Biscuits.
In the second course, you'll have your choice of 1 of 7 delicious entrées. Choose between the New Hawaiian-Style Garlic Shrimp, Cajun Chicken Linguine Alfredo, Shrimp Linguine Alfredo, Garlic Shrimp Scampi, Crunchy Popcorn Shrimp, Wood-Grilled Tilapia, and Parrot Isle Jumbo Coconut Shrimp.
Finally, finish your meal off with a delicious dessert, the Triple-Chocolate Brownie.
The promotion is running across the U.S. excluding PR and Guam and it should be noted that prices are higher in NY Times Square, Hawaii, and Canada.
The 3-Course Shrimp Feast isn't the only special on at Red Lobster right now. You can also enjoy a Create Your Own Ultimate Feast that allows you to choose 4 of 10 crave-worthy dishes to create one unforgettable feast.
Further, Red Lobster is also running a new Weekday Win Menu that gets you 5 Days worth of deals! Here are the daily deals:
Monday: Endless Shrimp Monday
Mix and match your favorite shrimp dishes for just $15. Choose from Garlic Shrimp Scampi, Hand-Breaded Shrimp, and Wood-Grilled Shrimp Skewer.
Tuesday: New! Pick 2 Tuesday
This deal features your choice of 2 seafood dishes and is paired with a side of your choice. Pick any 2 of the following options: Parrot Isle Jumbo Coconut Shrimp, Wild-Caught Golden Fried Whitefish, Wild Caught Oven-Broiled Whitefish, Walt's Favorite Shrimp, Garlic Shrimp Scampi, Wood-Grilled Shrimp, Shrimp Linguine Alfredo, and Wood-Grilled Tilapia.
Wednesday: 4-Course Feast Wednesday
This special offers you a delicious 4-course feast at a special price! For the first course, have your choice of soup and salad. Then for the second course, choose 1 of 4 entrées. Finish your meal with a decadent Triple-Chocolate Brownie á la Mode.
Thursday: $20 Petite Ultimate Feast Thursday
This deal is a petite version of the ultimate feast served with your choice of side!
Friday: Parrot Isle Jumbo Coconut Shrimp Friday
This special features hand-dipped jumbo shrimp tossed in flaky coconut and is fried to perfection. Dip the shrimps in Red Lobster's signature piña colada sauce for a true Friday treat! To see all the specials Red Lobster is offering right now read HERE.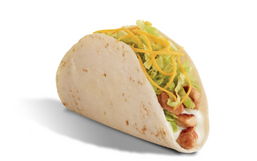 Thursday is the new Friday and what better way to get ready for the weekend than to dine in (or take out) all while saving money!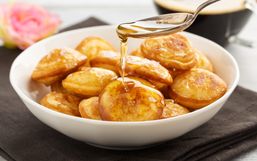 Many of us are looking for ways to stay busy and entertained while being stuck at home.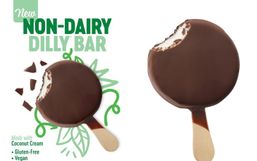 With lactose allergies and vegan diets on the rise, more restaurants are adding innovative products to cater to their customer's...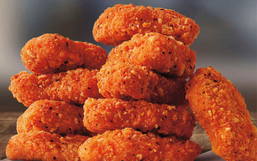 Nothing quite beats digging into a box of crispy fried chicken nuggets, right?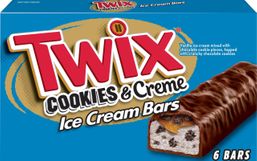 Nothing quite beats enjoying a refreshing treat on a hot summer day!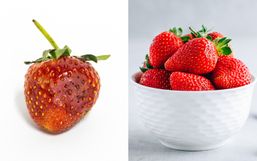 Nothing quite compares to eating a bowl of fresh strawberries but that sweet fruit never seems to last as long as we want it!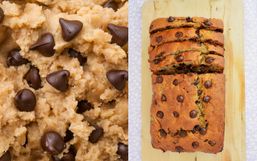 Get ready friends, there's another viral baking trend taking over the internet and it combines two of your favorite things,...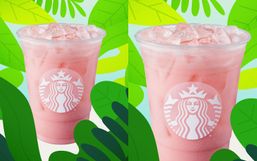 Warmer weather is officially on the horizon and to celebrate, Starbucks just released its refreshing summer menu.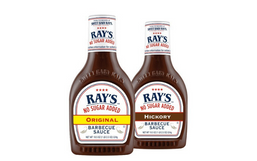 Summer is just around the corner and we all know what that means grilling season is coming too!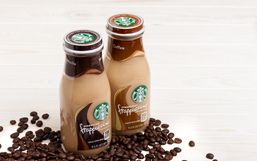 Starbucks offers several bottled drinks that you can buy at grocery stores and other retailers so you can quench your craving...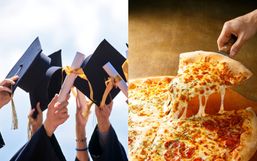 Graduation ceremonies are being canceled all over the country which means graduates will have to celebrate a little differently...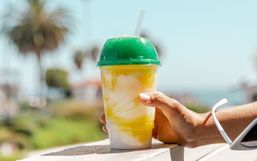 Summer is just around the corner and to make sure you're ready, Taco Bell is unveiling a refreshing drink featuring sweet...