Oreo has unveiled many delicious and interesting flavors over the years and they have another fun (and patriotic) cookie coming this summer! The company confirmed that they plan to unveil patriotic red, white, and blue Team USA cookies in honor of the 2020 Summer Olympic Games.
Oreo is a proud sponsor of Team USA and plans to debut the cookies around July. The new cookies are said to have 3 delicious layers of creme which may even add up to the same amount as the fan-favorite Mega Stuf Oreos. The company also unveiled that there will be more ways for fans to enjoy ahead of the Olympic games but shared no further details at this time. Keep your eyes peeled on the Oreo brand for more exciting news in the future.
We're still several months away from the 2020 Olympic Games but don't worry, Oreo has a bunch of other delicious and fun flavors you can indulge in right now! Let's take a closer look:
Oreo Chocolate Candy Bar
Can't decide between an Oreo cookie and a chocolate bar? Why choose one when you can have both! The Oreo chocolate candy bars combine decadent chocolate with the iconic flavor and crunch of an Oreo cookie. Have your choice of the Oreo Big Crunch Chocolate Candy Bar which features Oreo cookie pieces sandwiched between two layers of vanilla-flavored creme and coated in chocolate, the Oreo Chocolate Candy Bar which features vanilla-flavored creme filled with Oreo cookie pieces that are covered in chocolate, the Oreo Mint Chocolate Candy Bar features Oreo cookie pieces with mint-flavored creme covered in chocolate, and finally, the Oreo Cookies and Creme Chocolate Bar features Oreo cookie pieces in vanilla-flavored creme and covered in white chocolate candy! View the full list of flavors HERE.
Oreo Mint Creme Chocolate Sandwich
Calling all chocolate and mint-lovers, this Oreo Cookie has your name written all over it. Soft mint-flavored creme is sandwich between two iconic Oreo cookies, what's not to like?
Buy it: https://amzn.to/2UERoD2
Oreo Birthday Cake Chocolate Sandwich Cookies
Every day will feel like your Birthday when you indulge in the Oreo Birthday Cake Cookies! The birthday cake creme boasts colorful sprinkles and loads of flavor!
Buy it: https://amzn.to/31J8nFv
Oreo Peanut Butter Creme Chocolate Sandwich Cookies
Peanut butter pairs with chocolate just as well as jelly so go ahead and get your peanut butter fix with these Oreo Peanut Butter Creme Cookies!
Buy it: https://amzn.to/379lLUE
Oreo Lemon Creme Sandwich Cookies
The fresh lemon flavor will have you dreaming of summer whenever you take a bite of the Oreo Lemon Creme cookies which feature golden Oreos!
Buy it: https://amzn.to/2ShQ5Zf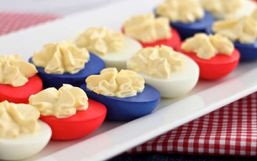 July 4th has been a day of patriotism for American's ever since the Declaration of Independence was adopted back in 1776.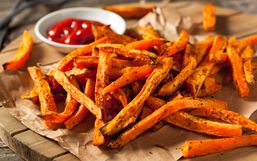 When the snack cravings hit we all know how easy it is to reach for the most accessible thing in sight.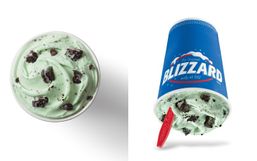 St. Patrick's Day is just around the corner and many restaurants are helping you celebrate early!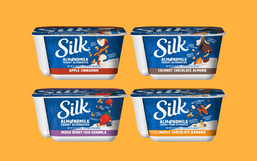 Silk, America's number 1 plant-based beverage brand is constantly thinking up new, innovative products so you don't have to miss...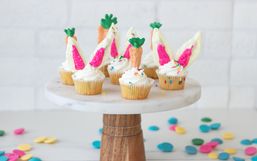 Easter is almost here and to get you into the holiday spirit we're sharing fun Easter snacks that your kids will actually want to...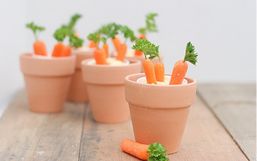 Make Easter fun for kids by whipping up cool and festive snacks.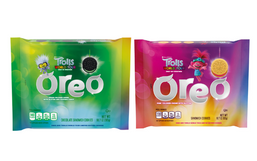 Oreo is constantly unveiling new and exciting flavors to keep your snacking cupboard interesting and your palate pleasantly...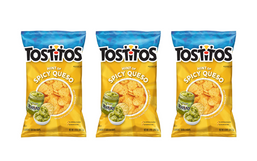 Snacks are essential especially when you're looking to kick back relax and throw on a good movie.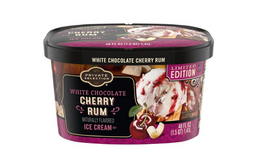 With spring officially here and summer on the horizon, more brands are unveiling delicious innovative treats to keep you cool!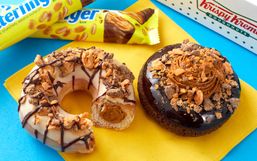 Butterfinger-lovers you're in for a treat today! Krispy Kreme has officially unveiled their new Butterfinger Doughnuts!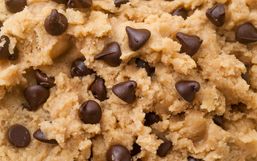 There are some things in life you know are bad for you but you just can't give it up, and that my friends, is raw cookie dough.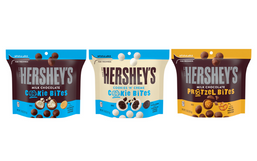 If you find yourself getting bored with your snack cupboard then maybe it is time to step up your snacking game!