Mayonnaise is a staple in most people's homes. It can be used as a sandwich or burger condiment, can be enjoyed with fries (yes we went there), and it can be used to make all different sorts of sauces like our 5-ingredient copycat chipotle sauce! But Hellmann's doesn't just stop at mayonnaise, the brand is on a mission to continue to deliver fans with new innovations to keep your condiment game strong.
The brand recently unveiled a new lineup of Hellmann's drizzle sauces that you seriously need to add to your fridge STAT. The lineup features five crave-worthy flavors and they come in a convenient squeeze bottle so you can add sauce to just about anything. As a bonus, each sauce is dairy-free, low in added sugars, and contains no artificial flavors or high fructose corn syrup! Follow along as we unveil each new flavor offering.
Hellmann's Creamy Bourbon BBQ Sauce
The new Creamy Bourbon BBQ sauce is the sauce you never knew you needed. This sauce is blended with real bourbon, BBQ, and aromatic caramel to create the perfect balance of sweet and tangy flavor. This sauce pairs wonderfully with ribs, sweet potato fries and anything else you want!
Hellmann's Cilantro Lime Sauce
Thew new Cilantro Lime Sauce has a little kick to it as it's made with hatch chilis, tomatillos, and creamy avocado oil. This sauce may be the perfect condiment to accompany fish tacos, salads, shrimp, and more. As a bonus, this sauce is also gluten-free!
Hellmann's Roasted Garlic Sauce
This flavor was made for garlic lovers as it's loaded with real roasted garlic! Drizzle this sauce on salad, use it as a dip or drizzle it on a sandwich — the options are endless! This sauce is also another great gluten-free option.
Hellmann's Creamy Chili Honey Sauce
Hellmann's Creamy Chili Honey Sauce is gluten-free and made with jalapenos and honey which creates the perfect sweet and spicy flavor. This sauce pairs well with chicken, french fries and so much more.
Hellmann's Roasted Red Pepper Sauce
Hellmann's Roasted Red Pepper Sauce is made with real roasted pepper and pairs wonderfully with pizza, salads, bruschetta, flatbread, and beyond! As a bonus, this is also another gluten-free option.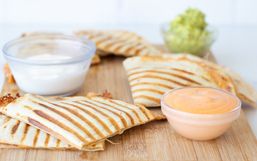 One of my favorite takeout meals is burritos. I love that you get to totally customize a burrito to your liking - from the...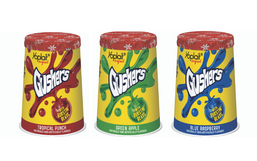 Yogurt is an amazing versatile snack. It can be enjoyed on the go, combined with granola or fresh fruit, and it comes in different...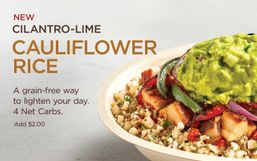 Cauliflower is one of the coolest, most versatile vegetables out there.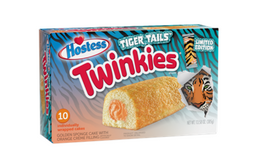 This year has proven to be the year of the tiger! Earlier this year, Netflix's American true-crime documentary miniseries, 'Tiger...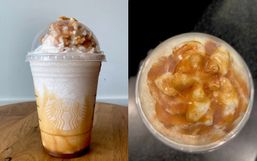 We might be right in the middle of a blazing hot summer but if you find yourself missing everything about fall then we have...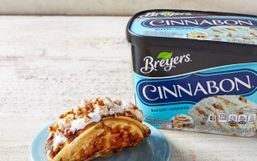 There's no better way to cool off in the summer than with a delicious bowl of ice cream, right?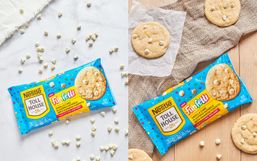 Every day will feel like your birthday when you enjoy a Funfetti treat!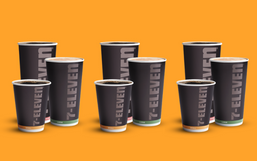 Every coffee lover knows that there is nothing quite like starting your morning with a delicious cup of coffee to get your day...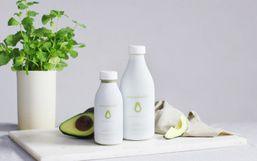 With vegan, flexitarian, and dairy-allergies on the rise, the demand for plant-based milk has only gotten bigger!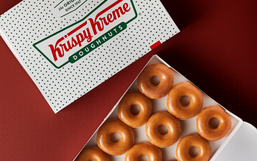 Krispy Kreme is celebrating a big birthday this week as the brand turns the ripe age of 83!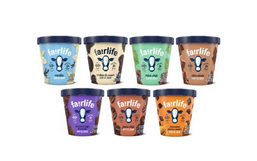 Fairlife is renowned for its wide range of better-for-you products like their ultra-filtered milk which features 50 percent more...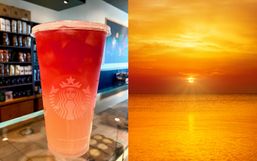 There's nothing quite as beautiful as watching a sunset. It's basically free entertainment provided by nature.