There is nothing better than digging into a delicious pint of ice cream while watching your favorite movie. Well, Häagen-Dazs is about to enhance your snacking experience even further with their new indulgent ice cream bars lineup! The new lineup features three crave-worthy flavors. Each bar is covered in a chocolaty coating and guarantees a perfect creamy texture with every bite.
The new Soft Dipped Ice Cream Bar lineup features Vanilla, Chocolate, and Caramel varieties. Each ice cream bar features Häagen-Dazs iconic creamy ice cream wrapped in a silky chocolate truffle coating. The bars will be hitting the freezer aisles in retailers nationwide starting the beginning of April 2020. Each package will feature three bars and will have a suggested retail price of $4.49. Want to learn more about the all-new Soft Dipped Ice Cream Bars? Visit the Häagen-Dazs' website.
"The Häagen-Dazs brand constantly strives to bring new experiences and ultimate indulgence to ice cream lovers everywhere," said Meredith Saxe, Häagen-Dazs Brand Manager. "Our new collection of Soft Dipped Ice Cream Bars does just that. A duet of creamy ice cream and soft truffle coating, this collection is soft on the outside, soft on the inside, decadent all over."
ICYM: There are more exciting offerings coming this spring! Häagen-Dazs is adding 2 new Boozy Flavors to the spirits lineup. The new Whiskey Hazelnut Latte and Rosé Cream flavors will be coming to retailers nationwide starting April 2020. Häagen-Dazs also launched a new low-calorie lineup called HEAVEN and it's available now nationwide. The new lineup features four delicious flavors and contains just 230 calories per 14-ounce container.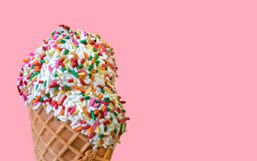 Have you ever heard of an ice cream social? It sounds a little old fashioned, and it is!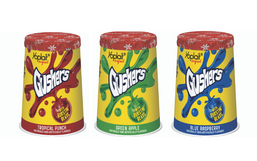 Yogurt is an amazing versatile snack. It can be enjoyed on the go, combined with granola or fresh fruit, and it comes in different...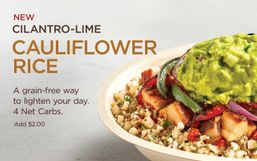 Cauliflower is one of the coolest, most versatile vegetables out there.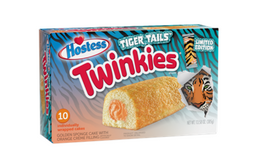 This year has proven to be the year of the tiger! Earlier this year, Netflix's American true-crime documentary miniseries, 'Tiger...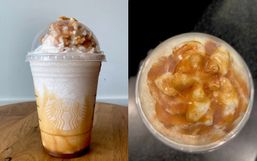 We might be right in the middle of a blazing hot summer but if you find yourself missing everything about fall then we have...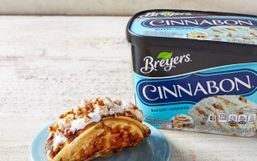 There's no better way to cool off in the summer than with a delicious bowl of ice cream, right?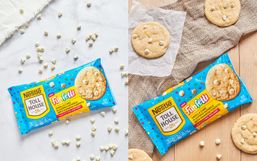 Every day will feel like your birthday when you enjoy a Funfetti treat!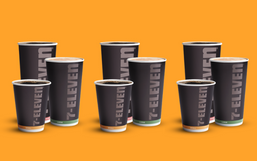 Every coffee lover knows that there is nothing quite like starting your morning with a delicious cup of coffee to get your day...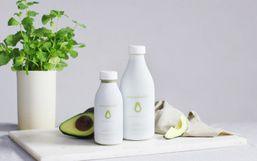 With vegan, flexitarian, and dairy-allergies on the rise, the demand for plant-based milk has only gotten bigger!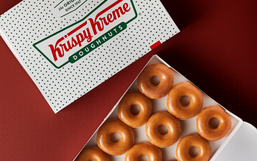 Krispy Kreme is celebrating a big birthday this week as the brand turns the ripe age of 83!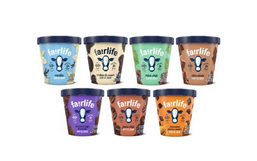 Fairlife is renowned for its wide range of better-for-you products like their ultra-filtered milk which features 50 percent more...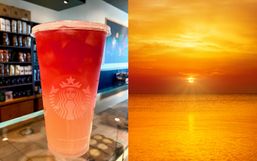 There's nothing quite as beautiful as watching a sunset. It's basically free entertainment provided by nature.