Here's the thing, digging into a tub of ice cream is the best, especially when you're kicking back, relaxing and watching your favorite tv show. That said, traditional ice cream is often loaded with calories and if you're trying to watch what you eat, it may not be the best snacking choice. Thankfully, Häagen-Dazs is making our snacking dreams come true by unveiling a low-calorie ice cream lineup! The new HEAVEN lineup features four delicious flavors and contains just 230 calories per 14-ounce container. So let's all raise a spoon to this new guilt-free offering and follow along as we unveil everything there is to know.
"The Häagen-Dazs brand is dedicated to creating perfect moments for all consumers to indulge, which is why we were inspired to create HEAVEN. This collection offers lower-calorie options, while still satisfying a sweet tooth with the deliciously rich flavor you'd expect from a Häagen-Dazs product," said Meredith Saxe, Häagen-Dazs Brand Manager. "These flavors were thoughtfully crafted with the finest ingredients to continue delivering the iconic creamy texture and perfect flavors you expect from the Häagen-Dazs brand."
The HEAVEN ice cream lineup contains one-third fewer calories and 25% less total sugar per serving compared to traditional ice cream. Häagen Dazs is also committed to using the finest ingredients to deliver the best flavor. You'll also be pleased to learn that the new lineup is made from ultra-filtered milk, contains half the fat of traditional ice cream, contains no artificial sweeteners, and no GMO ingredients. It really is a heavenly option for ice cream-fans! You can find the HEAVEN lineup in retailers nationwide now with a suggested retail price of $5.49. Next, let's explore the new flavor offerings.
Chocolate Sea Salt Caramel
This flavor features a decadent chocolate ice cream base and swirls of sea salt caramel. It's basically the perfect balance of sweet and salty flavors!
Strawberry Waffle Cone
Enjoy a sweet and refreshing strawberry ice cream filled with crunchy pieces of chocolate-covered waffle cone mixed throughout.
Peanut Butter Chip
Peanut butter lovers, this one is for you! This delightful flavor starts with creamy vanilla ice cream and is mixed with peanut butter swirls and decadent chocolate chips.
Cold Brew Espresso Chip
Can't get enough of that aromatic coffee flavor? Then dig your spoon into the new Cold Brew Espresso Chip ice cream which features coffee-flavored ice cream and chocolate espresso chips!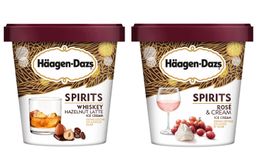 Let's all raise a glass and celebrate the launch of Häagen-Dazs new alcohol-infused ice cream flavors.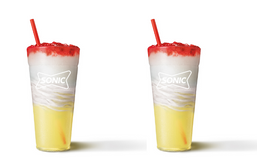 Summer is officially here and what better way to treat yourself and stay cool than with a refreshing beverage in hand!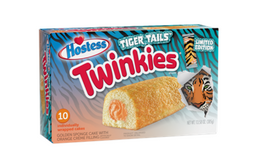 This year has proven to be the year of the tiger! Earlier this year, Netflix's American true-crime documentary miniseries, 'Tiger...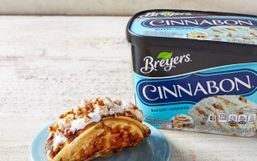 There's no better way to cool off in the summer than with a delicious bowl of ice cream, right?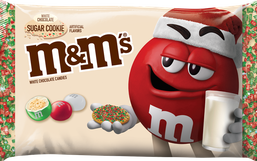 Merry Christmas... in July?! Yes, Mars, Incorporated wants to get you in the holiday spirit early this year!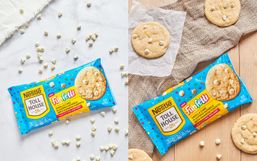 Every day will feel like your birthday when you enjoy a Funfetti treat!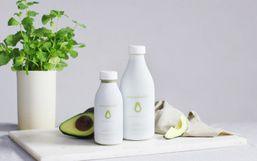 With vegan, flexitarian, and dairy-allergies on the rise, the demand for plant-based milk has only gotten bigger!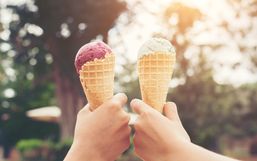 Ice cream is one of the best treats to enjoy in the summer. It's sweet, refreshing and there is virtually a flavor for everyone!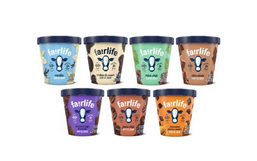 Fairlife is renowned for its wide range of better-for-you products like their ultra-filtered milk which features 50 percent more...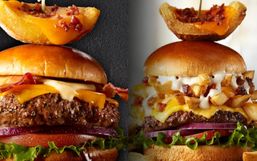 TGI Friday's is renowned for its delicious cocktails but the restaurant chain is also known for its crave-worthy food menu too...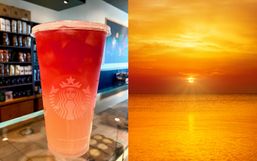 There's nothing quite as beautiful as watching a sunset. It's basically free entertainment provided by nature.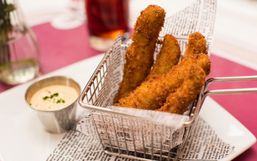 Disney has been sharing some of their most coveted recipes over the last few months.