Move over Halloween, it's time to get into the festive spirit for the holidays and Dunkin' is wasting no time! Dunkin' has made quite a few exciting announcements lately, including the launch of the Beyond Dunkin' Breakfast Sandwich, but today we're spreading more joyful news! Dunkin' announced that for a limited time, at participating locations you can indulge in their new holiday menu. Their festive menu consists of 4 delicious lattes, 2 new coffee flavors, a special holiday donut, and of course, the return of the popular Peppermint Mocha flavored coffee. Here's everything you need to know about the new holiday menu.
1. Peppermint Mocha Coffee is Back Plus 2 New Flavors
First and foremost, the Peppermint Mocha flavored coffee is making a comeback. It has become so popular that Dunkin' has even made an Instagram account dedicated to the beloved drink, @PepperminMocha. This year you'll also be able to try two new coffee flavors, the Gingerbread S'mores, and Winter White Chocolate. All flavors can be enjoyed in Dunkin's hot and ice coffee as well as cold brew, espresso drinks, frozen coffee, and frozen chocolate.
2. New Signature Lattes With Holiday Taste
Dunkin' fans will also have the opportunity to sip on 4 new signature lattes. The Holiday Eggnog Signature Latte has flavors of eggnog and cinnamon and is topped with whipped cream, caramel drizzle, and cinnamon sugar. Next, the Merry Mocha Mint Signature Latte is everyone's favorite Peppermint Mocha flavor and is topped with whipped cream, mocha drizzle, and hot chocolate powder — delicious!
If you love all things gingerbread then be sure to try the Toasted Gingerbread Signature Latte which has the combination of gingerbread, chocolate, and marshmallow flavors. It's also topped with whipped cream, caramel drizzle, and cinnamon sugar. Finally, you can also try the Frosted White chocolate Signature Lattee which consists of Dunkin's white chocolate flavor and is topped with whipped cream, caramel drizzle, and a cinnamon Sugar. Be sure to grab Dunkin's new Holiday Brownie Crumble Donut with your festive drink.
3. New Holiday Cups
The cups are just as important as the contents inside it. To go along with their festive menu, Dunkin' launched Insta-worthy cups that are unlike any cups Dunkin' lovers have seen before. The Dunkin' cups showcase their iconic pink color along with festive snowflakes and a Dunkin'-style word to get you in the spirit of the holidays.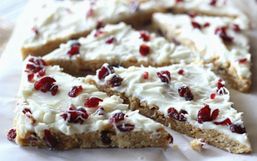 Call me eager but as soon as Halloween is over I'm ready for Christmas!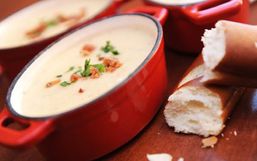 Over the last few months, Disney has been getting creative to create magical moments for you.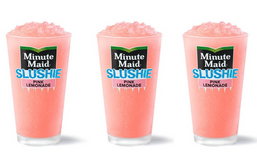 Summer is just around the corner and McDonald's is adding a refreshing treat to their lineup!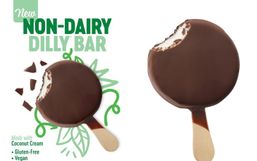 With lactose allergies and vegan diets on the rise, more restaurants are adding innovative products to cater to their customer's...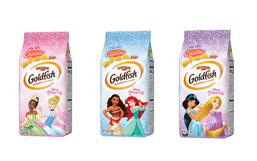 Get ready Disney fans, now you can channel your inner Disney Princess with tasty snacks!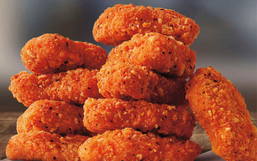 Nothing quite beats digging into a box of crispy fried chicken nuggets, right?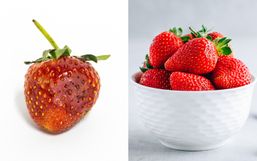 Nothing quite compares to eating a bowl of fresh strawberries but that sweet fruit never seems to last as long as we want it!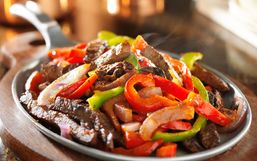 While the dine-in option remains temporarily closed in some restaurants, there are still ways you can score your favorite foods!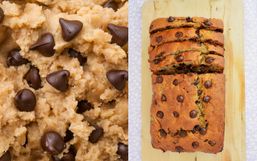 Get ready friends, there's another viral baking trend taking over the internet and it combines two of your favorite things,...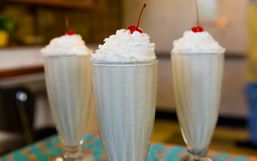 Good news Disney fans, the Disney Parks Blog is back again with another crave-worthy recipe you'll want to try this week!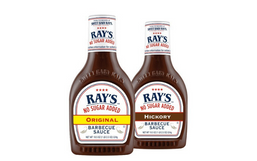 Summer is just around the corner and we all know what that means grilling season is coming too!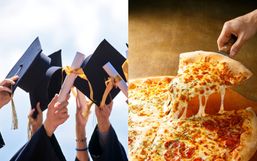 Graduation ceremonies are being canceled all over the country which means graduates will have to celebrate a little differently...