Move over Halloween, it's time to get into the festive spirit for the holidays and Dunkin' is wasting no time! Dunkin' has made quite a few exciting announcements lately, including the launch of the Beyond Dunkin' Breakfast Sandwich, but today we're spreading more joyful news! Dunkin' announced that for a limited time, at participating locations you can indulge in their new holiday menu. Their festive menu consists of 4 delicious lattes, 2 new coffee flavors, a special holiday donut, and of course, the return of the popular Peppermint Mocha flavored coffee. Here's everything you need to know about the new holiday menu.
1. Peppermint Mocha Coffee is Back Plus 2 New Flavors
First and foremost, the Peppermint Mocha flavored coffee is making a comeback. It has become so popular that Dunkin' has even made an Instagram account dedicated to the beloved drink, @PepperminMocha. This year you'll also be able to try two new coffee flavors, the Gingerbread S'mores, and Winter White Chocolate. All flavors can be enjoyed in Dunkin's hot and ice coffee as well as cold brew, espresso drinks, frozen coffee, and frozen chocolate.
2. New Signature Lattes With Holiday Taste
Dunkin' fans will also have the opportunity to sip on 4 new signature lattes. The Holiday Eggnog Signature Latte has flavors of eggnog and cinnamon and is topped with whipped cream, caramel drizzle, and cinnamon sugar. Next, the Merry Mocha Mint Signature Latte is everyone's favorite Peppermint Mocha flavor and is topped with whipped cream, mocha drizzle, and hot chocolate powder — delicious!
If you love all things gingerbread then be sure to try the Toasted Gingerbread Signature Latte which has the combination of gingerbread, chocolate, and marshmallow flavors. It's also topped with whipped cream, caramel drizzle, and cinnamon sugar. Finally, you can also try the Frosted White chocolate Signature Lattee which consists of Dunkin's white chocolate flavor and is topped with whipped cream, caramel drizzle, and a cinnamon Sugar. Be sure to grab Dunkin's new Holiday Brownie Crumble Donut with your festive drink.
3. New Holiday Cups
The cups are just as important as the contents inside it. To go along with their festive menu, Dunkin' launched Insta-worthy cups that are unlike any cups Dunkin' lovers have seen before. The Dunkin' cups showcase their iconic pink color along with festive snowflakes and a Dunkin'-style word to get you in the spirit of the holidays.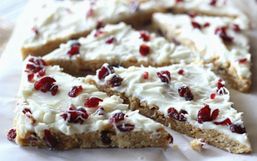 Call me eager but as soon as Halloween is over I'm ready for Christmas!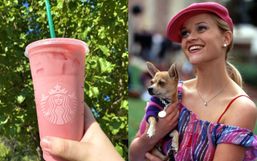 Are you ready to "bend and snap"? Because that's exactly what you'll be doing after you order this Legally Blonde drink off the...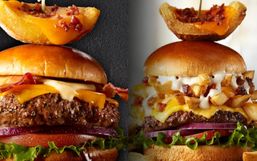 TGI Friday's is renowned for its delicious cocktails but the restaurant chain is also known for its crave-worthy food menu too...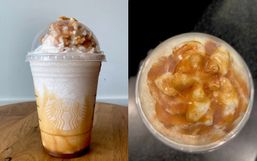 We might be right in the middle of a blazing hot summer but if you find yourself missing everything about fall then we have...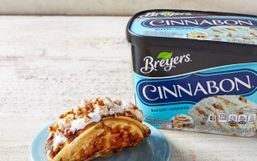 There's no better way to cool off in the summer than with a delicious bowl of ice cream, right?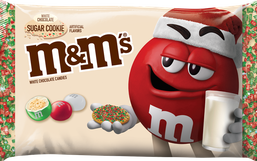 Merry Christmas... in July?! Yes, Mars, Incorporated wants to get you in the holiday spirit early this year!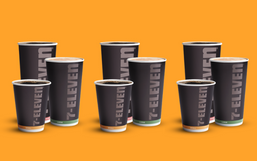 Every coffee lover knows that there is nothing quite like starting your morning with a delicious cup of coffee to get your day...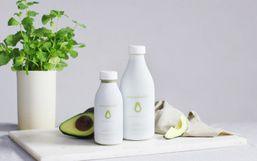 With vegan, flexitarian, and dairy-allergies on the rise, the demand for plant-based milk has only gotten bigger!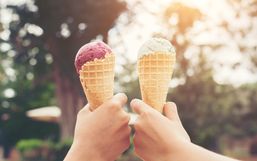 Ice cream is one of the best treats to enjoy in the summer. It's sweet, refreshing and there is virtually a flavor for everyone!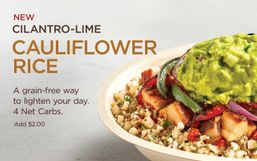 Cauliflower is one of the coolest, most versatile vegetables out there.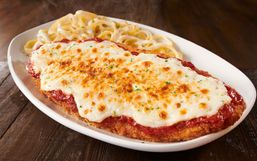 Mmm... is there anything more delicious than chicken parm? It's perfectly crispy on the outside with tender chicken on the inside...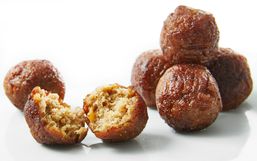 IKEA is renowned for its modern, affordable furniture but they also offer delicious food.