Many of us are looking for ways to stay entertained while being stuck at home. Luckily for us, many restaurants and brands are unveiling their coveted recipes so we can recreate our restaurant favorites at home. Thanks to Chipotle's Executive Chef, Chad Brauze, you can now make the iconic guacamole using their coveted recipe!
The Executive Chef went live on Instagram and shared a 26-minute tutorial on how to make the iconic guacamole from Chipotle. During the video, Chef Brauze also explains how to make three different versions to enhance your guacamole experience at home. The three versions include a pomegranate guac, guacamole ranch, and a superfood guac. Check out the Instagram video below to learn the exact steps that go into make Chipotles OG Guac recipe! Try it for yourself and enjoy that creamy, flavorful guac with a delicious bow of tortilla chips!
"I'm gonna teach you guys how to make some awesome Chipotle guacamole just like we make it in the restaurant…I guarantee you it's the same recipe, same style, same technique," Brauze said before diving into a bowl of fresh, ripe avocados. "Not only that, but I'm also going to teach you how to make some super extra guac."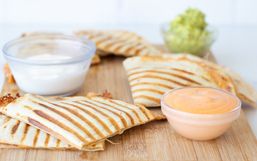 One of my favorite takeout meals is burritos. I love that you get to totally customize a burrito to your liking - from the...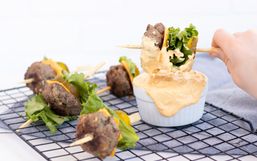 These Big Mac Bites are absolutely drool-worthy and the Copycat Big Mac Sauce is spot on - you wouldn't even know it didn't come...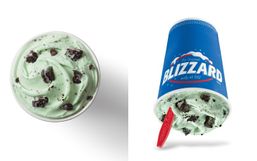 St. Patrick's Day is just around the corner and many restaurants are helping you celebrate early!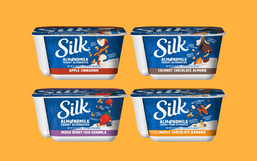 Silk, America's number 1 plant-based beverage brand is constantly thinking up new, innovative products so you don't have to miss...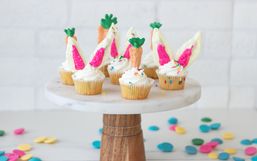 Easter is almost here and to get you into the holiday spirit we're sharing fun Easter snacks that your kids will actually want to...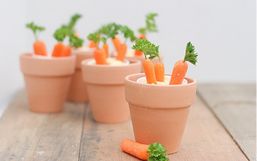 Make Easter fun for kids by whipping up cool and festive snacks.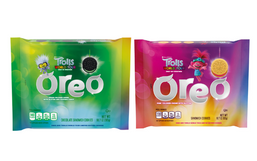 Oreo is constantly unveiling new and exciting flavors to keep your snacking cupboard interesting and your palate pleasantly...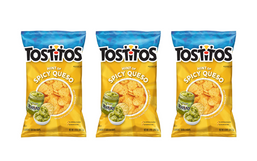 Snacks are essential especially when you're looking to kick back relax and throw on a good movie.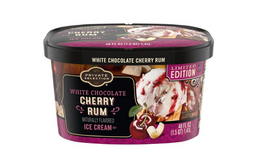 With spring officially here and summer on the horizon, more brands are unveiling delicious innovative treats to keep you cool!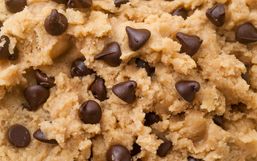 There are some things in life you know are bad for you but you just can't give it up, and that my friends, is raw cookie dough.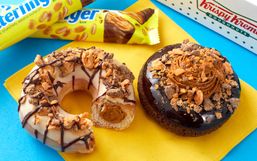 Butterfinger-lovers you're in for a treat today! Krispy Kreme has officially unveiled their new Butterfinger Doughnuts!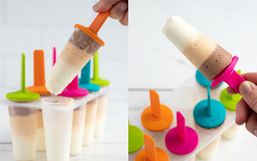 Are you stuck at home with your kids and having a hard time finding things to keep you and your little ones busy?