Dalgona, also known as that frothy coffee drink, took the internet by storm, and now people can't stop making it! This frothy beverage is so simple yet so genius and is a fun way to enjoy your morning cup of joe. Since then people have been getting even more creative in the kitchen and are making their own version. So far we have seen whipped Nutella milk, whipped strawberry milk, and even whipped peanut-butter milk and now there's a new grown-up boozy version that you seriously need to try!
Boozy Whipped Coffee was first shared by My Recipes and their recipe makes a whopping batch for 12! That said, judging by their recipe they still use the same equal ratios (except for sugar) just like the original Dalgona coffee so you could easily decrease the measurements to make enough for one or two — your choice! Just like the original Dalgona, this drink requires instant coffee, water, and sugar. But to make this drink boozy you're going to need a coffee liqueur!
Ok, now onto how to make this delicious creation! Here's how you can make it:
According to the recipe, you'll want to start by mixing the sugar and instant coffee together. If you're making a single serving we suggest 1 tablespoon instant coffee and 2 tablespoons sugar (you can always adjust the sugar to make your drink more or less sweet).
Next using a stand mixer and a whisk attachment, add 1 tablespoon hot water and mix on low. Again you can do this by hand but fair warning, it will take a while.
Next, add 1 tablespoon liqueur (Kahlúa or baileys would work great!) and mix with a medium-high speed. Mix for up to 10 minutes or until it's soft, fluffy, and peaks form.
Once your mixture is perfectly fluffy you're ready to serve it as a topping on a cup of hot coffee, cold coffee, cold milk, or Irish Cream on the rocks — your choice!
Enjoy!
Check out the original recipe on My Recipe's website.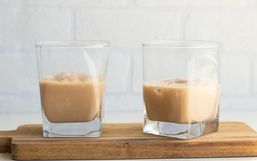 Bailey's Irish Cream anyone? So delicious. Irish Cream Liqueur is a summer drink staple, whether it's in your coffee at the...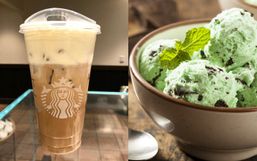 Alright coffee-lovers, there's a new secret Starbucks drink floating around the internet that you seriously need to try!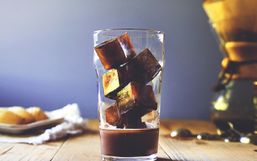 Once summer hits, you may find yourself adjusting from your hot coffee morning bevvy or afternoon pick-me-up to a more...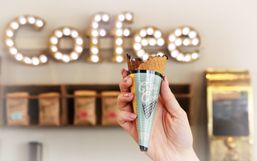 Coined "The World's Most Instagrammable Coffee" we obviously had to go a take a visit to our own local (Guelph, Ontario, Canada)...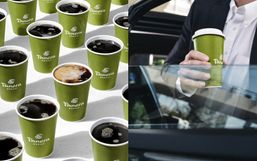 Are you tired of forking out money every day for that beloved morning cup of coffee?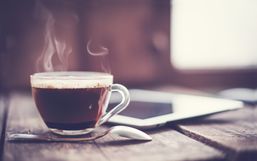 We know that you probably wouldn't give up your morning coffee—regardless of the health risks.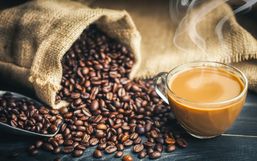 Did you know that people drink a total of 2.25 billion cups of coffee per day?!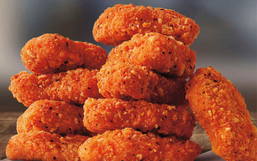 Nothing quite beats digging into a box of crispy fried chicken nuggets, right?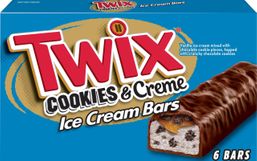 Nothing quite beats enjoying a refreshing treat on a hot summer day!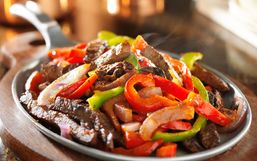 While the dine-in option remains temporarily closed in some restaurants, there are still ways you can score your favorite foods!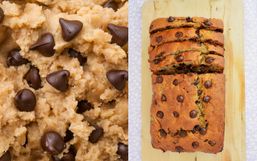 Get ready friends, there's another viral baking trend taking over the internet and it combines two of your favorite things,...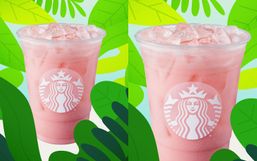 Warmer weather is officially on the horizon and to celebrate, Starbucks just released its refreshing summer menu.