Move over frothy coffee there's a new whipped drink here to steal the spotlight! People have been getting more creative in the kitchen than ever before while spending more time at home. Earlier this year we saw Dalgona, a frothy coffee beverage go viral on the internet. Since then, people have been making their own version and they just keep getting better. The latest frothy drink to take over the internet is Whipped Peanut Butter Milk and we are seriously here for it!
Instagram User, @SweetPortfolio also known as Valentina Mussi, is the mastermind behind this delicious creation and even shared a video on how to make it! Just like whipped coffee, this drink uses simple ingredients. According to the Instagram post, all you need is peanut butter, sugar, and heavy whipping cream. In fact, this version doesn't contain coffee at all, making it a great option for kids or if you're just not feeling coffee!
While frothy coffee uses equal parts instants coffee, water, and sugar, this version has a different ratio! According to her post, you'll need 2 tablespoons of peanut butter, although she suggested that you choose one that isn't too salty. In addition to the peanut butter, you'll also need 1 tablespoon of sugar, and half a cup of heavy cream. To make the drink simply whip those ingredients together until it becomes perfectly fluffy or as Mussi says "until your arm goes numb…". She served the whipped peanut butter over a cup of iced milk and even added Reese's Pieces to the rim!

The finished product looks incredibly delicious, although we suspect it is probably quite sweet! So you may want to save this version for dessert but hey, we don't judge here!
ICYMI: Whipped Peanut Butter Milk isn't the only version to come out since the frothy coffee trend took over the internet. We've also seen Whipped Nutella and Whipped Strawberry Milk versions that look just as delicious! We can't wait to see what concoctions you come up with next!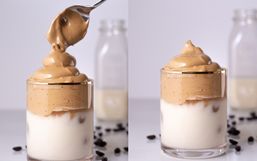 Alright, coffee lovers get ready for a viral trend that you'll actually want to try!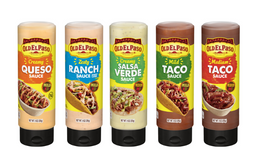 Old El Paso has a large range of delicious products that help you and your family connect over fun and flavorful Mexican-inspired...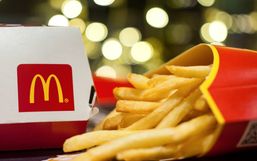 Alright French fry fans, today is your special day because it's officially National French Fry Day (July 13, 2020)!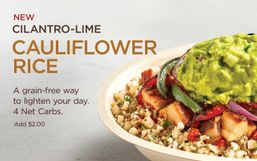 Cauliflower is one of the coolest, most versatile vegetables out there.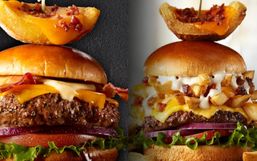 TGI Friday's is renowned for its delicious cocktails but the restaurant chain is also known for its crave-worthy food menu too...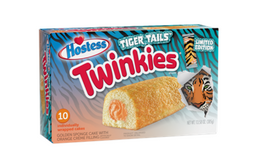 This year has proven to be the year of the tiger! Earlier this year, Netflix's American true-crime documentary miniseries, 'Tiger...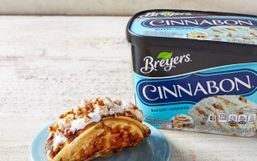 There's no better way to cool off in the summer than with a delicious bowl of ice cream, right?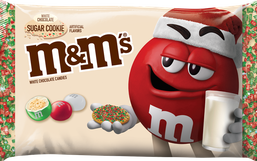 Merry Christmas... in July?! Yes, Mars, Incorporated wants to get you in the holiday spirit early this year!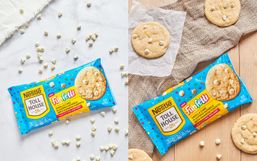 Every day will feel like your birthday when you enjoy a Funfetti treat!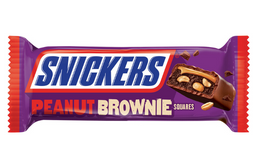 Snickers chocolate bars are already delicious as they are. They're filled with nougat, luxurious caramel, crunchy peanuts, and...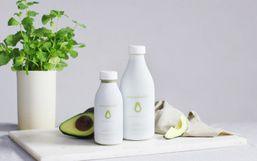 With vegan, flexitarian, and dairy-allergies on the rise, the demand for plant-based milk has only gotten bigger!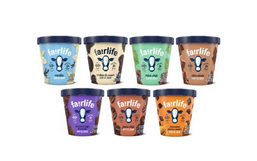 Fairlife is renowned for its wide range of better-for-you products like their ultra-filtered milk which features 50 percent more...