National Biscuit Day (May 14th) is almost here and to help you celebrate all day long, Red Lobster is unveiling a Cheddar Bay Biscuit-themed meal plan with recipes included! Cheddar Bay Biscuits are iconic and so darn delicious and now you can enjoy them for breakfast, lunch, snack, dinner, and dessert! Each unique meal comes with a recipe card that you can get from Red Lobster's website. You can make your own biscuits using the Cheddar Bay Biscuit mix or you can order the biscuits to go for curbside pickup or touchless delivery from RedLobster.com.
To make sure National Biscuit Day is extra special, Red Lobster is also offering a half dozen of Cheddar Bay Biscuits for FREE with to-go orders over $15 on May 14, 2020. To score this deal simply place your order on REDLOBSTER.COM and enter coupon code LOBSTER42 at checkout. Follow along as we unveil these delicious ideas and recipes!
Breakfast: Cheddar Bay Biscuit Benedict
Step up your breakfast game with an epic eggs benny breakfast! This breakfast idea features the legendary Cheddar Bay Biscuits, seafood, a poached egg, and that drool-worthy sauce you have come to know and love. Get the full recipe and instructions HERE.
Lunch: Cheddar Bay Biscuit Grilled Cheese Sliders
Say goodbye to your old grilled cheese methods and try making crave-worthy grilled cheese sliders using Cheddar Bay Biscuits. All you have to do is swap the bread for the biscuits — it's so easy!
Snack: Cheddar Bay Biscuit Pizza Bites
Are you tired of checking your fridge for snacks only to be disappointed with your options? Step up your snacking game with Red Lobster's Cheddar Bay Biscuit Pizza Bites. To build your pizza bites cut a biscuit in half. Next, top the biscuits with pizza sauce, cheese, and your favorite pizza toppings! Bake the bites in the oven until the cheese has melted and the edges are golden and crispy and enjoy! Get the full recipe and instructions on the Red Lobster website.
Dinner: Cheddar Bay Biscuit Hamburger Sliders
Dinner time just got more exciting with these Cheddar Bay Biscuit Hamburger Sliders. Simply grill up your favorite sliders, and served on the legendary biscuits instead of a classic burger bun! You can even make this meal more epic by preparing a fresh salad featuring Cheddar Bay Biscuit croutons. To make the croutons, simply break the biscuits into pieces, toast in the oven, and serve on a salad.
Dessert: Cheddar Bay Biscuit Apple Pie Sliders
Yes, you can even turn those delicious Cheddar Bay Biscuits into a delicious sweet and savory dessert! This recipe serves an ooey-gooey apple pie filling in a warm Cheddar Bay Biscuit. What really sets this dessert over the top is the caramel drizzle! Get the full recipe and instructions on the Red Lobster website.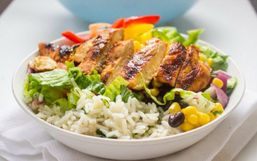 Have you ever gone out for supper, eaten the best food you could think of and then crave it for weeks to come?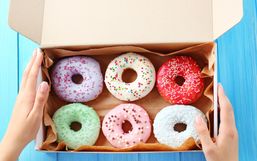 Today is arguably the best food holiday of the year, National Donut Day!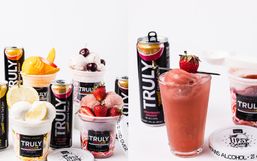 Hard seltzers have become the trendiest drink as of late and for good reason!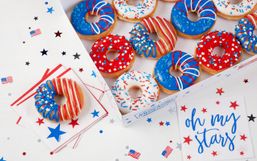 Your 4th of July celebrations may look a little different this year but that doesn't mean you still can't enjoy delicious food and...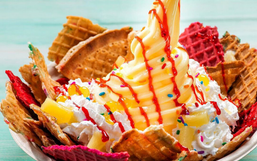 Disney's theme parks are renowned for many things from the exciting rides to friendly characters, and of course its delicious...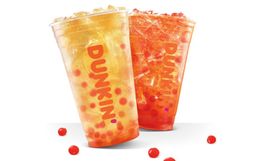 Dunkin' is renowned for its coffee, tea, and delicious donuts but now the chain is entering a new drink category by offering new...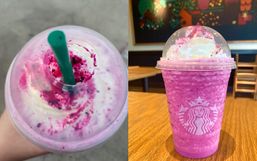 Starbucks' menu offers something for everyone from delicious coffee drinks to fruity beverages and even tasty food.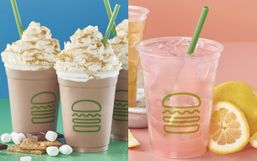 Summer is officially in full swing and now you can make the most of it with Shake Shack's new beverages!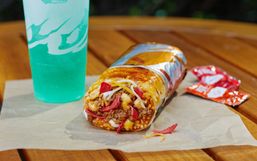 Taco Bell is no stranger to innovative and exciting menu items.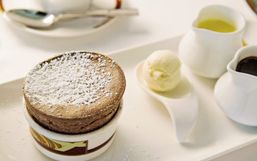 Disney theme parks and Disney Cruise Lines may be temporarily closed and suspended but that isn't stopping Disney from finding...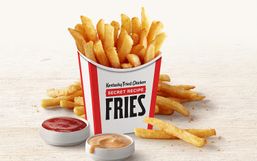 KFC's famous fried chicken is irresistibly good but that's not the only delicious menu item they offer.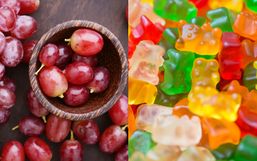 Fruit is nature's candy as it's naturally sweet and comes in a wide range of varieties offering something for everyone.