A while back we discovered that pancakes didn't require what we once thought was a pancake's main ingredient – flour. We made these 2-ingredient pancakes and our lives were forever changed for the better.
Pancakes are most definitely a "treat" for a breakfast meal…not much in terms of nutrition with just carbs and sugar. With the 2 ingredient pancakes we were able to make them from just bananas & eggs!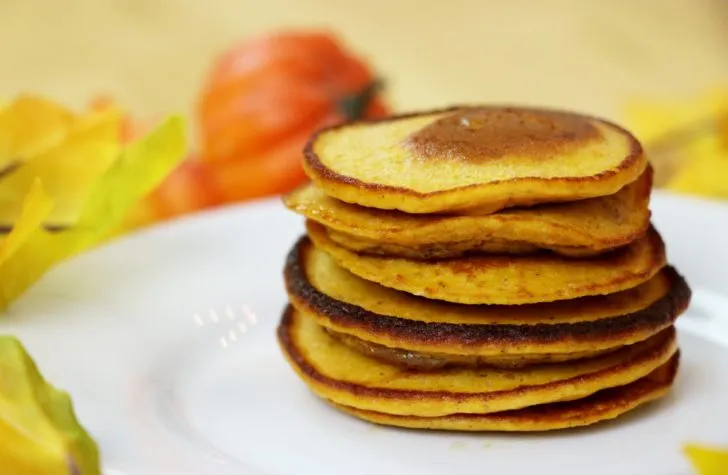 Taking that (somewhat) same method and putting a Fall spin on things, we added in 3 more ingredients and made these easy, healthy PROTEIN pancakes that don't just fill your belly, but fuel your body. Exciting times.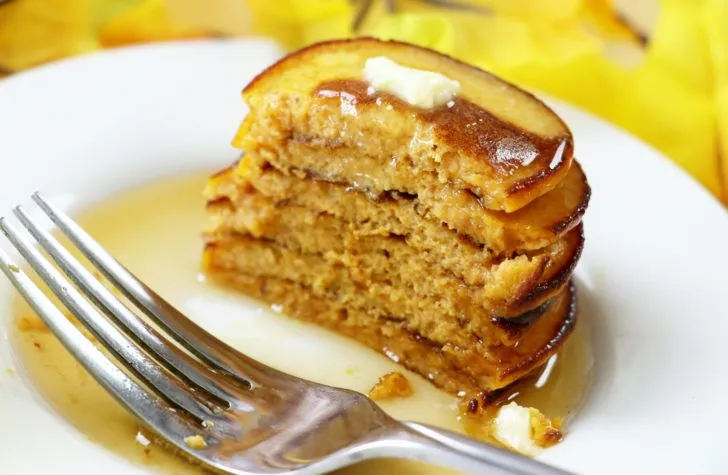 There was also the fact that we are definitely the type that go crazy for pumpkin spice and try to implement it into as many parts of our day as possible…
This recipe uses pumpkin puree as it's main ingredient, so while you definitely get a taste of the season's favorite squash, you're also getting all those amazing nutrients that a pumpkin provides!
Try this recipe out! You will sure to be not only shocked at it's ease, but it's a guilt-free pancake that will start your day off right. x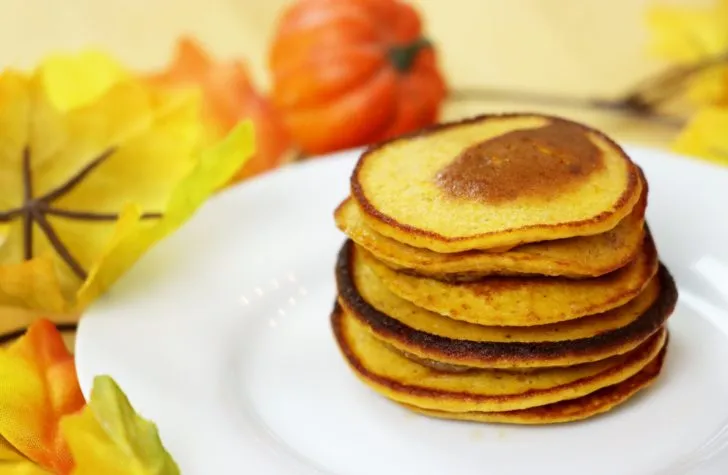 Ingredients
1/2 cup Pumpkin Puree (not pumpkin pie filling!)
2 Eggs
1/2 tsp Pumpkin Pie Spice
1/8 tsp Baking Powder
2 tbsp Vanilla Protein Powder
Equipment
Mixing Bowl
Non-Stick Cooking Spray OR Butter
Non-Stick Frying Pan
Method
With a non-stick pan, begin to heat it up to a medium heat on your stovetop.
In a mixing bowl, whisk together all your ingredients until well combined. It will seem a little thinner than a typical pancake batter, and that's ok!
Spray your heated pan with a non-stick cooking spray, and begin to pour your batter into pancakes. We made ours "dollar" pancakes that were nearly bitesized.
Cook until golden brown, then flip and do the same for the other side.
Plate, and enjoy with maple syrup or anything you'd like!
Shrove Tuesday is when pancakes are traditionally eaten, also known as Pancake Tuesday!
Pancake Tuesday 2013 is just a day away and we have some amazing pancake recipes you might want to try this year!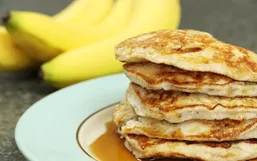 I know what you're thinking....Pancakes, healthy? Two ingredients? How? What? Where? When? Why?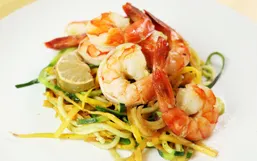 One-pan dinners are the weeknight's bread and butter of success. They are easy, time saving, dish saving, sanity saving.
If you're following the Keto diet, there's one sort-of holiday that can be extra depressing and is none other than Pancake...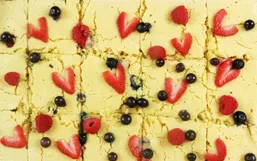 When it comes to a perfect family breakfast or brunch, pancakes rank pretty high on the popularity scale.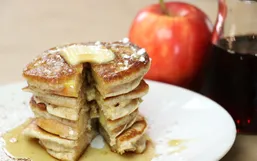 Pancake breakfasts are a weekly event in my house. It's the perfect way to bring us all together on a Sunday morning, while I flip...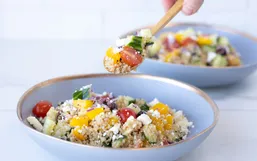 Enjoy the fresh flavors of Mediterranean cooking that will have you dreaming of lounging next to the sea without having to fly...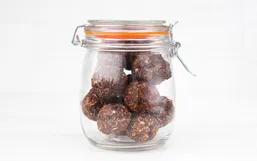 You've probably been seeing recipes for no-bake snack/energy bites online for a few years now. I know I have!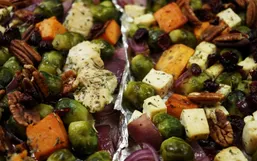 After trying the plant-based diet, my biggest struggle was being able to feed those in my home that are still meat loving humans.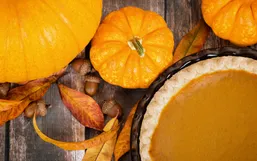 When I think about pumpkins I often find myself reminiscing or wishing it was the season of Fall.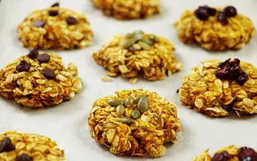 When we think of pumpkins we are often quick to bring our minds to fond memories of pies, lattes and carvings, right?