A while back we discovered that pancakes didn't require what we once thought was a pancake's main ingredient – flour. We made these 2-ingredient pancakes and our lives were forever changed for the better.
Pancakes are most definitely a "treat" for a breakfast meal…not much in terms of nutrition with just carbs and sugar. With the 2 ingredient pancakes we were able to make them from just bananas & eggs!
Taking that (somewhat) same method and putting a Fall spin on things, we added in 3 more ingredients and made these easy, healthy PROTEIN pancakes that don't just fill your belly, but fuel your body. Exciting times.
There was also the fact that we are definitely the type that go crazy for pumpkin spice and try to implement it into as many parts of our day as possible…
This recipe uses pumpkin puree as it's main ingredient, so while you definitely get a taste of the season's favorite squash, you're also getting all those amazing nutrients that a pumpkin provides!
Try this recipe out! You will sure to be not only shocked at it's ease, but it's a guilt-free pancake that will start your day off right. x
Ingredients
1/2 cup Pumpkin Puree (not pumpkin pie filling!)
2 Eggs
1/2 tsp Pumpkin Pie Spice
1/8 tsp Baking Powder
2 tbsp Vanilla Protein Powder
Equipment
Mixing Bowl
Non-Stick Cooking Spray OR Butter
Non-Stick Frying Pan
Method
With a non-stick pan, begin to heat it up to a medium heat on your stovetop.
In a mixing bowl, whisk together all your ingredients until well combined. It will seem a little thinner than a typical pancake batter, and that's ok!
Spray your heated pan with a non-stick cooking spray, and begin to pour your batter into pancakes. We made ours "dollar" pancakes that were nearly bitesized.
Cook until golden brown, then flip and do the same for the other side.
Plate, and enjoy with maple syrup or anything you'd like!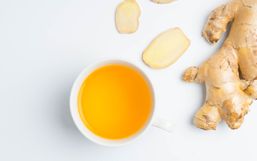 Ginger has been used for thousands of years to treat minor illnesses.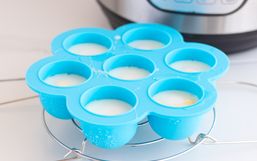 Poached eggs are a delicious addition to your breakfast and a great way to add protein without all the extra oil of a fried egg.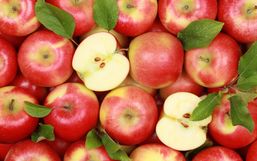 Bloating happens when the stomach becomes swollen after eating and that feeling is never a fun experience.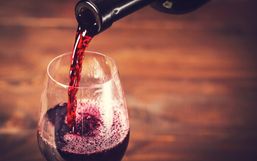 We've all heard it before "be sure to get a good night sleep". But do you know how important that statement really is?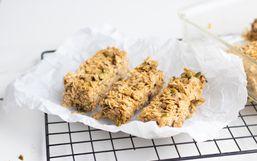 Granola bars are perfect for so many moments: breakfast time; an at-work or school-safe snack; a picnic, playground, or...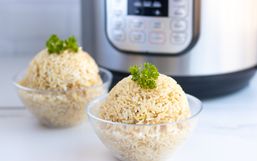 Rice is a staple in most people's homes, including mine! It's filling and the perfect complement to so many dishes, from meat...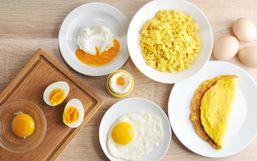 Here's the thing, we tend to put a lot of emphasis on what we shouldn't be eating but it's time the foods we really should be...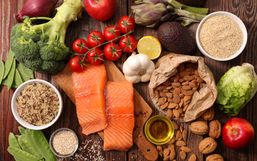 Being comfortable in your body is essential to living a happy life.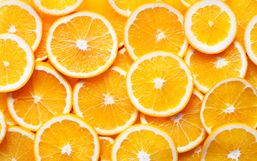 Surely you've heard the word antioxidant thrown around time and time again.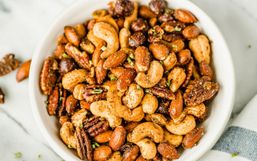 The paleolithic diet, also known as the paleo diet, the caveman diet, or the stone-age diet is a meal plan that predominately...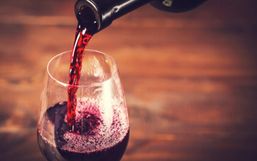 There's no better way to wind down from a busy day than to catch up on your favorite shows with snacks in hand, amirite?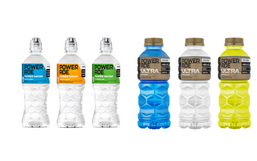 Coca Cola Company unveiled that they are launching two new zero-sugar products to their Powerade brand.