No longer does breakfast have to be all sugar and empty carbs. While pancakes can be a bit of a breakfast classic, it really doesn't add much nutritional value to your day. That can be solved! Since the jury is still out on whether breakfast is the most important meal of the day or not – it truly shouldn't be just cake for breakfast if you expect to be well-fueled for your day! There's a way to enjoy pancakes packed with protein, an essential part of your diet to keep you going! If you're ready to start trying to incorporate more fueling power to your mornings with pancakes, here's some recipes to keep you going!
1. High Protein Cinnamon Bun Pancakes
My kids are cinnamon bun fanatics. Practically a love language. They would love cinnamon buns for breakfast, and to me – that's dessert. Pancakes? Pfft, maybe on weekends. Adding a scoop of protein powder helps make this sweet treat of a breakfast a little more justified!
2. Freezer Friendly GF Pumpkin Protein Pancakes
Make a big batch of these and you're breakfast meal prepped for when you need it. This recipe doesn't even call for any protein powders, as it draws it's protein from natural sources like cottage cheese.
3. Blueberry Vanilla Protein Pancakes
A vanilla protein pancake topped with a homemade agave sweetened blueberry vanilla sauce is simply perfection when you're seeking a healthy, but sweet breakfast option!
4. Spinach Banana Protein Pancakes
Listen, we know they're green. You can like them, Sam I Am. That green is from all that protein-rich spinach which is masked perfectly by the sweetness of a banana (so no, you won't taste it!).
5. Carrot Cake Protein Pancakes
With all naturally sourced protein inside the pancakes, and topped with a greek yogurt "icing" this is a clean eating recipe that has you enjoying your favorite dessert for breakfast!
6. Strawberry Cheesecake Protein Pancakes
The pancake GODS have SPOKEN. Not only is this recipe packed with protein, but it's gluten free and low-fat! Depending on your dietary needs – this could be important to you!
7. Chocolate Chip Greek Yogurt Pancakes
When I was a child, there was nothing better than a Saturday morning pancake breakfast and that rare occasion of "would you like chocolate chips in yours?" from my Mother. Little joys in life that truly extend even into your…ahem…30's.
8. Chocolate Protein Pancakes
So decadent, rich, and…healthy? Wait a minute…is this allowed? Sure is! With this protein pancake recipe, you will feel like you are cheating on your diet, when you're actually fueling it. Oh, the joys!
9. Peanut Butter Protein Pancakes
I grew up always putting peanut butter on my pancakes. Sure, it was a good way to add some protein into an otherwise empty-calorie breakfast…but truthfully I just love the combination of flavors. So this recipe takes that concept and ups it with a pancake naturally protein rich with ingredients like greek yogurt and of course, peanut butter. Topped with more peanut butter, of course. Can never have too much.
10. Confetti Cake Protein Pancakes
Anything  confetti, funfetti or sprinkled is going to be the highlight of my food choices. Without a doubt. Birthday cake for breakfast, pancake form? Now that – is worth celebrating!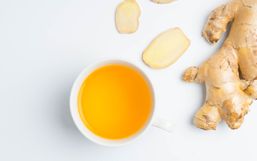 Ginger has been used for thousands of years to treat minor illnesses.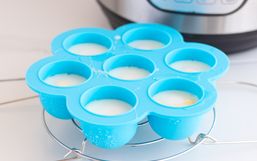 Poached eggs are a delicious addition to your breakfast and a great way to add protein without all the extra oil of a fried egg.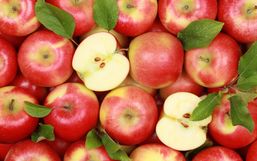 Bloating happens when the stomach becomes swollen after eating and that feeling is never a fun experience.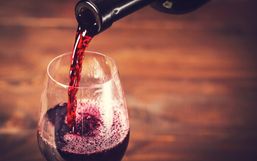 We've all heard it before "be sure to get a good night sleep". But do you know how important that statement really is?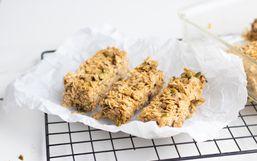 Granola bars are perfect for so many moments: breakfast time; an at-work or school-safe snack; a picnic, playground, or...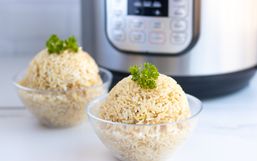 Rice is a staple in most people's homes, including mine! It's filling and the perfect complement to so many dishes, from meat...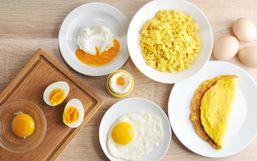 Here's the thing, we tend to put a lot of emphasis on what we shouldn't be eating but it's time the foods we really should be...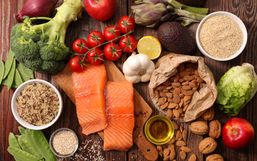 Being comfortable in your body is essential to living a happy life.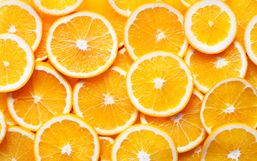 Surely you've heard the word antioxidant thrown around time and time again.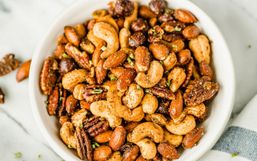 The paleolithic diet, also known as the paleo diet, the caveman diet, or the stone-age diet is a meal plan that predominately...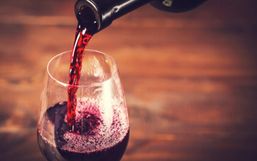 There's no better way to wind down from a busy day than to catch up on your favorite shows with snacks in hand, amirite?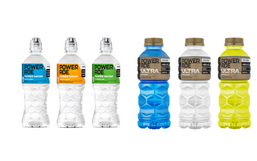 Coca Cola Company unveiled that they are launching two new zero-sugar products to their Powerade brand.