A time and cost saving way of cooking is to reuse your leftovers from previous days. Putting cooked chicken on salads for lunch is only one of the many ways of remaking a meal. The best leftovers are the ones that have been turned into a different dish. We took five great meals that might take extra time to prepare, and showed you what you can do with the leftovers. Our recipes will totally transform the ingredients into an entirely different meal. You don't have to throw out extra food when you know how to use it the next day. Keep your family from getting bored eating the same thing with these five tips!
1. Roast Chicken. A good classic roasted chicken can make an excellent Sunday dinner for the whole family. Set it and forget it in the oven. If you are low on time, chop the chicken into pieces for a shorter roasting time. Using a whole chicken is a cost effective way of cooking. One chicken breaks down into four portions that would have cost more bought separately.
Turn The Leftovers Into: Chicken Tacos!  After dinner, shred the now cold chicken for easy portioning later. Keep the cooked chicken in a sealed container for up to a week in the refrigerator. When you have a busy night, make these quick tacos with prepared ingredients for a nutritious and fast dinner.
---
2. Chicken Parmesan. This delicious chicken dish takes a long time for preparation. Our family always makes it for Valentines Day and it has become a great tradition.
Turn The Leftovers Into: Chicken Parmesan Sandwiches. While I could eat chicken Parmesan for weeks, sandwiches may be even tastier. The cheese melts into the bread and the sauce makes the bread moist and delicious. These keep well in the refrigerator and are perfect for school lunches.
---
3. Roast Turkey. With the holidays right around the corner, people are looking for what to make with their turkey left overs. Roasting a delicious turkey is not foolproof. Brining is a great way to keep the bird moist as it cooks. This simple recipe uses no additives and just cooks a turkey classically.
Turn The Leftovers Into: Turkey Pot Pie. Old poultry can get a funny taste, so mask it with this warming meal. Pot pies are quick to throw together and freeze great for later. Put in different vegetables and spices to get your kids to eat their veggies without them knowing. The buttery crust is a huge hit.
---
4. Chili. This slow cooking meal develops flavors as it ages. It is a very healthy meal on its own, with a ton of fiber and vegetables. Add in meats or beans for a kick of protein. Chili keeps for a week or longer in the refrigerator, while it can stay good up to a year in the freezer.
Turn The Leftovers Into: Chili Mac and Cheese. Leftover chili goes great with pasta as a sauce. Make this dish kid friendly by mixing it in with mac and cheese for a baked casserole. Freeze the casserole for quick weeknight meals when your evening is rushed.
---
5. Meatloaf. This dreaded meal can be delicious if you make it right. A big part of meatloaf is the fat. If you use lean ground meats, the result could be a dry, tasteless dinner. It is important to remember to add oil or cheese to the mixture to keep everything moist.
Turn The Leftovers Into: Meatloaf Sandwiches. The leftover meatloaf makes a great sandwich the next day. Lightly fry it on both sides to reheat it and add a crispy texture. Eat it like a hamburger with all the fixings.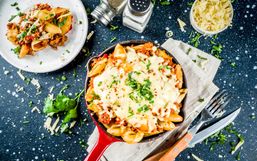 It's time to say goodbye to boring dinners and replace them with something new and exciting!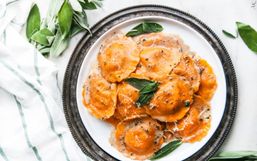 Many enjoy the season of summer because of the warm weather, longer days, fresh meals, and of course the trips to the beach.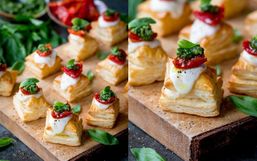 The holiday season is upon us and with that comes many holiday parties!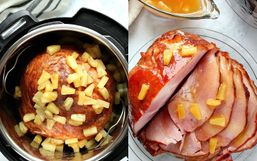 The holiday season is busy, between decorating for Christmas, hosting parties, buying and wrapping gifts it can all be...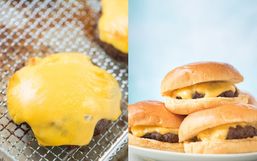 Kitchen gadgets are getting more and more impressive every year. The Instant Pot has been the most sought after kitchen appliance...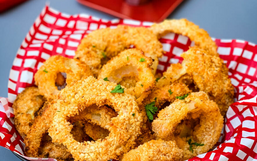 Everyone and their besties have an Instant Pot pressure cooker these days, and if you don't have one yet, you really need to get...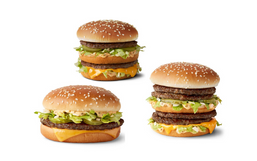 The McDonald's Big Mac Burger made it's debut nationwide back in 1968 and since then it has become simply iconic!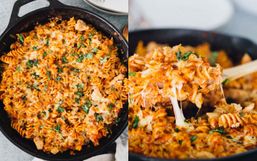 Stocking your pantry with nonperishable items is a great way to ensure you have ingredients readily available.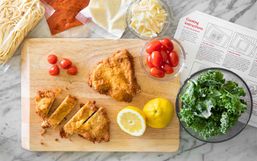 With the dine-in option temporarily closed, restaurants are finding creative ways to serve their customers!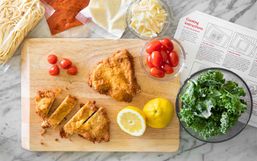 Most restaurants have temporarily closed their dine-in option but that isn't stopping them from making sure their fans get their...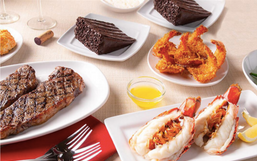 Moms are wearing more hats this year especially with having everyone home more than usual.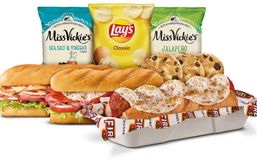 While restaurants and other sources of entertainment remain temporarily closed, many of us are spending more time in the kitchen...