Encouraging your kids to eat healthy can be exhausting. With so many interesting and cool packaged products on the shelves, it's becoming increasingly difficult to get kids to eat traditional, healthy snacks like fruits and vegetables.
There are many reasons why kids (and parents) are choosing packaged products more so now than ever before. Not only are they easy and convenient but they're marketed in a way that makes kids excited to eat them. If you're worried your kids are eating too many packaged, processed snacks and want to find healthier alternatives, look no further. We have 7 great snack ideas that are equal portions of healthy, unique and easy!
1. Peanut Butter Apple Frog
This cute and delicious critter will take you just minutes to throw together and will make snack time fun and enjoyable for your kids. The best part? It's incredibly healthy as well!
2. Yogurt and Jello Popsicles
Yogurt popsicles are a great way to cool down on a hot summer day. Combine the yogurt with a pack of jello to make it slightly sweeter and you'll never have to convince your kids to eat yogurt again.
3. Cool Shaped Fruit Kabobs
Everyone likes eating food off a stick, right? Why not spice up your kids' traditional fruit snack by cutting the fruit into cool shapes like stars and hearts. Mix these shapes with grapes and you'll have a cool and healthy snack that your kids will be thrilled to eat everyday.
4. Vegetable Garden
Getting your kids to eat their vegetables is one of the hardest tasks faced by parents today. Try presenting them in this interesting layout which is bound to make vegetable time more fun for everyone.
5. Hard-Boiled Egg Mice
The perfect compliment to the vegetable garden snack – or a great stand-alone after school treat, egg mice are a great way to distract your kids into eating healthy. They're cute and delicious and your kids will want to tell all their friends how amazing they are.
6. Animal Pitas and Hummus
Hummus is incredibly healthy and using animal-shaped pitas to hook your kids into eating it is definitely an acceptable parenting technique. The photo shows the pitas with some sort of salsa – which is also a good idea – but you can never go wrong by sticking to hummus.
7. Deviled-Egg Sailboats
These interesting snacks are sure to raise eyebrows with your kids. Not only are they fun and cool but they're healthy as well. The recipe in the photo uses tuna salad as part of the boat but you can switch it up by using the egg yolk itself (mashed up), chicken salad or canned salmon.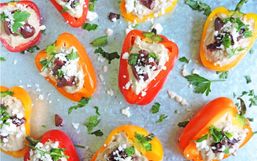 When I came across the Mediterranean diet it was completely new. I quickly learned, though, that it's quite a simple concept.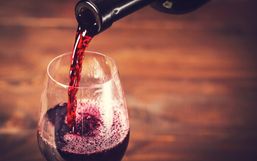 We've all heard it before "be sure to get a good night sleep". But do you know how important that statement really is?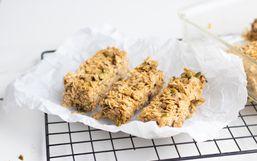 Granola bars are perfect for so many moments: breakfast time; an at-work or school-safe snack; a picnic, playground, or...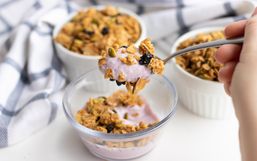 Granola is delicious breakfast food, whether it's with yogurt, milk (or non-dairy milk!), or on its own.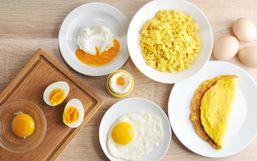 Here's the thing, we tend to put a lot of emphasis on what we shouldn't be eating but it's time the foods we really should be...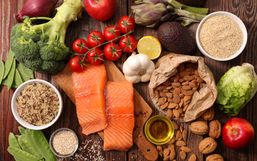 Being comfortable in your body is essential to living a happy life.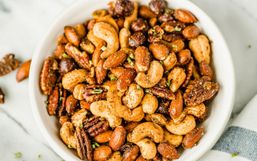 The paleolithic diet, also known as the paleo diet, the caveman diet, or the stone-age diet is a meal plan that predominately...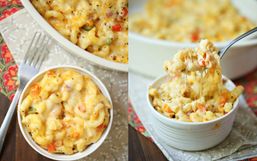 Weight Watchers has reinvented itself over the years and because of that, it is becoming more popular now than ever.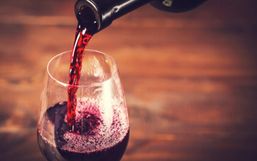 There's no better way to wind down from a busy day than to catch up on your favorite shows with snacks in hand, amirite?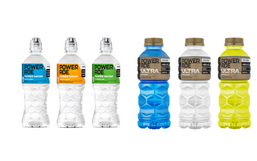 Coca Cola Company unveiled that they are launching two new zero-sugar products to their Powerade brand.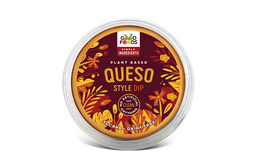 The plant-based diet trend is growing and it shows no signs of stopping!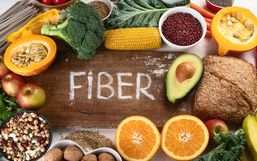 For some, healthy eating is no easy feat. The secret to being successful is to create a balanced approach that allows you to fill...